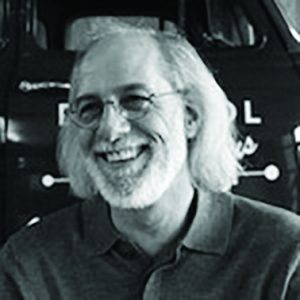 Kendall Zoller, a global trainer in leadership, explains how schools can navigate complex challenges successfully
An expert in communicative intelligence, Kendall Zoller spoke at the IB Global Conference in Vienna on 'Using the ecotone to shape a future: from chaos to calm'. He describes the ecotone as the transitional place between where you are and where you want to go, and argues that leading into the future requires tolerance of chaos, while providing islands of calm and places to reflect, think and clarify.
He shares how the ecotone model can help educators work through problems in a collaborative way.
All IB World Schools struggle with similar pressures, such as: how to meet the needs of all students; how to provide opportunities for them to develop all the skills that are required; how to create a culture of positivity and growth for all; and how to implement a global curriculum.
These challenges require a culture of professional sharing so schools can produce the most effective learning environments for their students. The ecotone model provides a process for addressing adaptive challenges—those don't have easy answers or technical solutions. It offers an opportunity to truly develop collaborative and creative cultures.
For example, a counselor in one school wanted to implement a school-to-career pathway and found teachers resistant to change. He worked at shifting the faculty by building relationships, finding common values, and creating an environment where teachers were willing to let go of some practices and develop others, which increased the alignment between the vision and their practices.
How the ecotone model works
The first type of ecotone is a situation you are thrust into because of an immediate circumstance. It might be while sitting in a meeting and realizing chaos is bubbling up and forcing instability. These can be accusations of project ineptitude, emerging time limitations or internal team conflict. In any case, you are there, and action should be taken.
The second type of ecotone includes the places you have been before. These can be places you enjoy going because they worked in the past. Or they can be familiar places of chaos you have been to before that did not work. This is where the same challenges keep showing up.
The third ecotone is one of your own choosing. It is the ecotone you create because you see it as an opportunity to move towards your destination. Leading from here is nice because it is often a situation where you get to choose who comes with you and what you bring with you.
All three ecotones have lots in common. There is chaos, unpredictability, instability, often moving targets, and you know many people will experience discomfort, uneasiness and trepidation. What is required is courage, resiliency, humility and strength of relationships. How people develop new associations in their relationships are significant contributors to the success of navigating through the ecotone.
The emerging innovations, which occur are then used for 'hacking' the system. Hacking is the testing of the innovations by those in the ecotone to create and implement change. People together make the difference.
This graphic from my book Calming Chaos, Leading Through the Ecotone, shows the ecotone process:
The challenge and how it permeates our work.
How we have to decide if it is an ecotone we are thrust into, been to before, or need to create new.
Deciding on who and what to bring.
How we dig deep to discover common beliefs and values while strengthening relationships. Then we enter into the ecotone and do the hacking.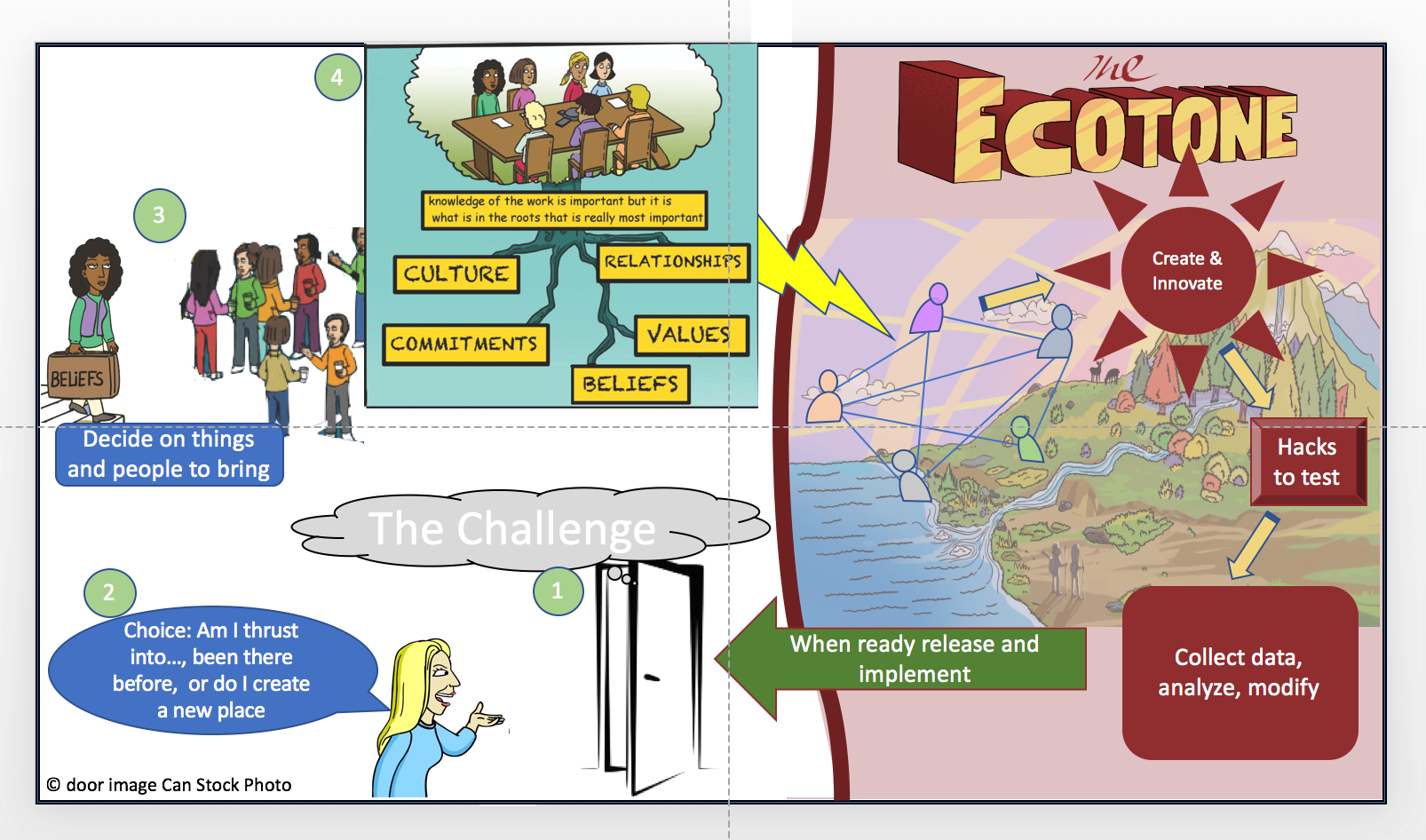 The IB learner profile attributes – inquirers, thinkers, knowledgeable, communicators, principled, open-minded, caring, risk-takers, balanced and reflective—are all elements of the work we do in the ecotone. At the route of navigating the ecotone, is the spirit of inquiry, which requires knowledge and thinking.
We focus on communicative intelligence, which increases empathy and trust. People come with their own individual beliefs and values, which may clash with the school's beliefs and values, and certainly with others who they work with. We teach how to work from common ground, which is linked to being balanced. The model is also about risk-taking—with thoughtfulness. It's not just a matter of risk, it's a matter of having clarity about your principles and your beliefs and values that drive your behaviour. It's a matter of ethical leadership.
See the conference highlights from the IB Global Conference in Vienna on Twitter (#IBVI2018) and Instagram.
---
Kendall Zoller, EdD Educational Leadership, is an author, educator, researcher, international presenter, and co-author of Calming Chaos, Leading Through the Ecotone (2018) and The Choreography of Presenting (Corwin Press, 2010). As president of Sierra Training Associates, he specializes in communicative intelligence and hacking leadership. Zoller is also the author of over three dozen reviewed book chapters and journal articles spanning topics of communication, community and leadership.