The International School of The Hague is piloting a self-directed learning initiative, empowering students to pursue curiosity-driven projects
Imagine allowing your Middle Years Programme (MYP) students to create their own individualized curriculums for a whole year, where they decide what to learn, how, when and why.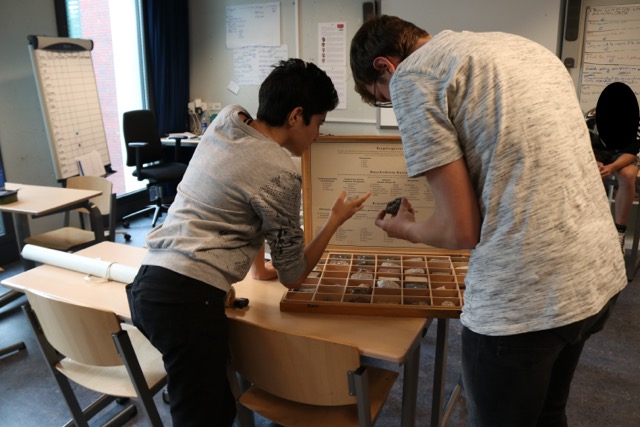 That's what The International School of The Hague (ISH), in the Netherlands, is doing with its Pathfinder Programme. Instead of attending regularly scheduled subject-based classes, students work together with Learning Guides (subject specialist teachers) from each subject area to develop and put into action their own projects.
"The Pathfinder Programmedeveloped naturally from constant conversations going on at the school about how we can best prepare students for their futures," explains Pathfinder Coordinator Ollie Quinton, who adds that he and his colleagues have "learned a lot from other IB World Schools like Western Academy of Beijing and BEPS International School, who are redesigning the way they implement IB programmes".
ISH's first Pathfinder cohort of 17 students, aged 12 to 15, are now undertaking curiosity-driven projects from finding ways to improve traffic safety around the school and starting a business to raise money for charity to writing and staging a Broadway-style show and planning an evening aimed at changing perceptions about graffiti art. "A close look at the work shows an immense amount of learning—in terms of both knowledge and skills—associated with these activities," says Quinton.
But how does Pathfinder fit within the MYP? According to Quinton, "it doesn't so much 'fit' with the MYP, it is the MYP! For us, the MYP is a framework that helps to structure and make sense of learning through inquiry. This makes it an integral part of the Pathfinder approach."
He adds: "Pathfinder students begin by making a project proposal, using basic prompts that are connected to key elements of an MYP unit plan. We ask them to explain how their project is going to have a positive impact, thus integrating service and action into almost everything they do. Learning Guides then evaluate the proposal and decide who is best placed to advise the students. Students and Learning Guides meet to turn these ideas into unit plans and provide resources and ongoing support. Students also help each other with ideas by advertising their project proposals to each other."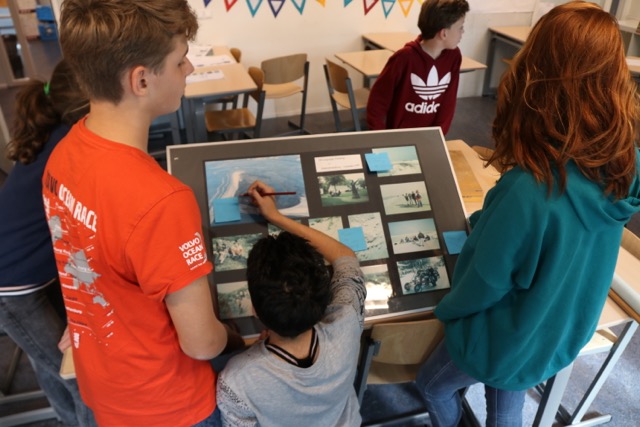 In planning their projects, students make connections to key concepts and global contexts, and identify key approaches to learning that they will need to develop on the way. They also discuss how they will be assessed.
Students are encouraged to develop "random moments of curiosity"­—questions and thoughts that might pop into their heads through the day. For example, explains Quinton, when some of the students cleared out a cupboard, they found an incomplete collection of rocks and a photomontage of a geography field trip from 1999. This led one student to make it his mission to replace the missing rocks, while others decided to track down the people in the photos and make a history project from it.
Pathfinder is based on three pillars: individualized knowledge and motivation, skills, and developing positive identities and self-perception (which springs from understanding the contribution they make to the world). "By having freedom to choose what to learn and how to apply it, the knowledge students acquire is more likely to be integrally connected to their 'world' and therefore more powerful and enduring. It will also be more substantial as they are motivated to learn by their own interests," says Quinton.
"Harnessing this intrinsic motivation is surely the holy grail of teaching. Instead of spending hours planning a curriculum that we hope will engage all of our students, or trying to trick them into learning through 'edutainment', why not use school time to help explore and build upon their interests?"
Quinton adds: "If we do this, we will not only promote effective learning, but we are also more likely to instil a lifelong love of learning, and provide young people with the space to explore who they are and what unique contribution they can make to the world."
---
This article is part of a series of stories that bring to life the wonderful initiatives undertaken by IB students and educators from around the globe. Follow these stories on Twitter @IBorganization #IBcommunitystories. Share your great stories and experiences: email editor@ibo.org.