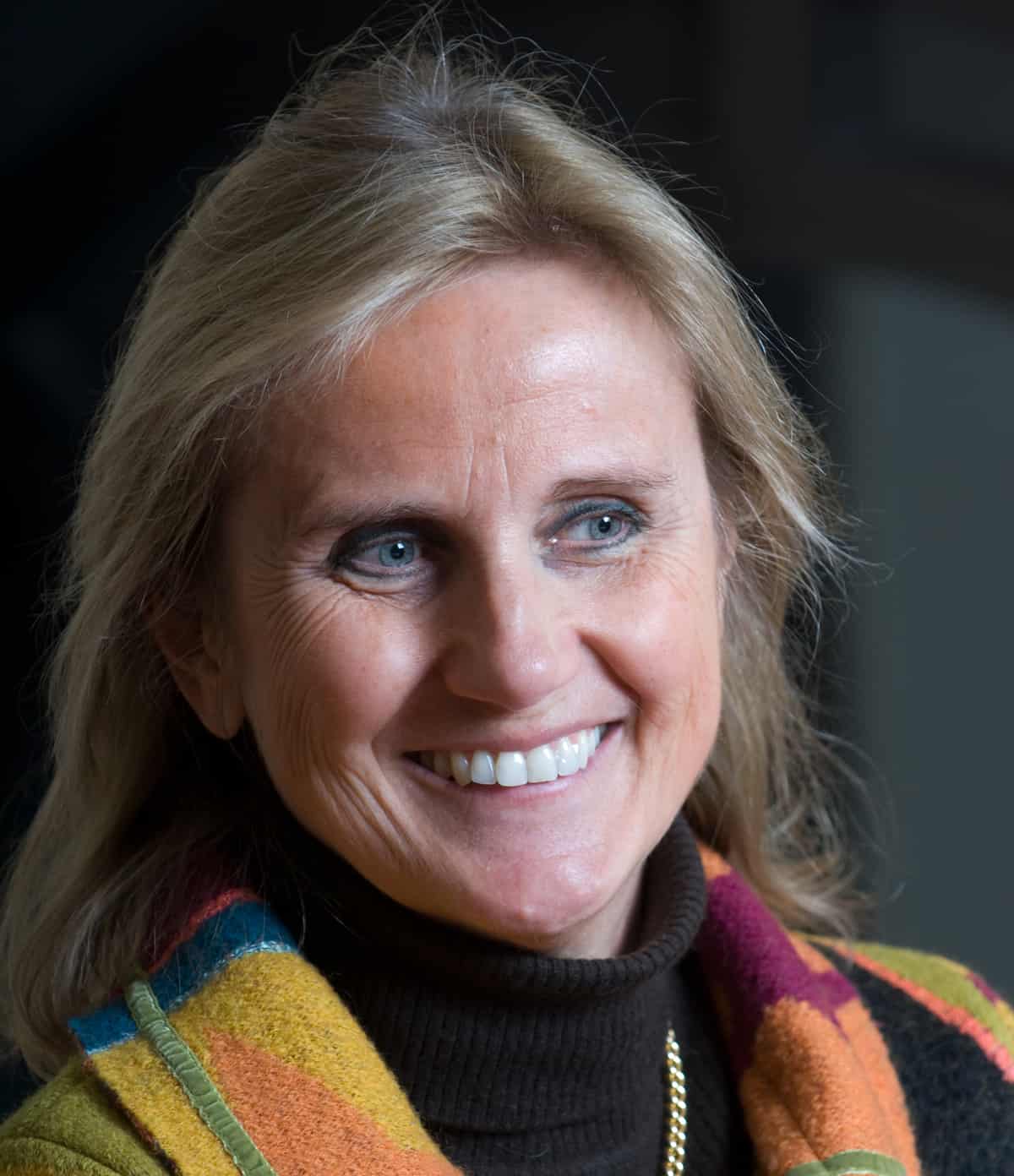 Monique Brouillet Seefried was Chair of the IB Board of Governors from 2003 to 2009 and is parent to three IB Diploma Programme (DP) graduates.
Born a French citizen in Tunisia, she grew up in Austria, France and Italy. She later lived in Germany with her husband until 1977 when they moved to Atlanta in the USA and made it their home. Monique became a US citizen in 1985.
Monique has a PhD, is multilingual and has worked in education for 30 years. She taught history and geography at high school level, and Islamic art and ancient archaeology as a university professor. She was Curator of Near Eastern Art at the Michael C Carlos Museum and founder and Executive Director of the Center for the Advancement and Study of International Education (CASIE).
Most recently, in 2014, Monique was appointed by the Speaker of the House to the US World War I Centennial Commission where she is responsible for international partnerships and also works on education and states initiatives. The government of France awarded her the Academic Palms, the Order of Merit and in 2015 the Legion of Honor with the rank of "chevalier".
We asked Monique a couple of questions as part of our 50th anniversary celebrations.
I have been a very strong advocate for peace throughout my life, with the caveat that peace is not for free and needs to be defended. The first step is education and so the IB's mission, that says Education for a Better World, has always struck a strong chord with me.
What was true in 1968 is equally so today.
The IB's mission has become more relevant than ever, and the work the IB does with schools remains essential.
At its heart, the qualities identified in the IB's learner profile are of paramount importance.
Creating caring and inquisitive students who will become world citizens and promote global peace – that is something worth committing oneself to because it will make a positive difference to the future.
How do you think the IB is making the biggest impact in the world?
Each of our schools makes a huge daily difference to their students, parents, their teachers and their communities.
This should not be underestimated. With nearly 5,000 schools in 153 countries, the IB is making a practical, daily difference to people's lives.
At another level, we are preparing tomorrow's citizens for tomorrow's world.
We develop lifelong learners, people whose curiosity never dries up, people who are always challenging preconceptions, people who are always trying to improve things.
It is our ambition to bring out the very best in students—to make each student the best they can possibly be—and stimulating an appetite for curiosity that leads to lifelong learning is a powerful way to do so.
And we know that this is highly appealing to universities and to employers: they actively seek out IB graduates.
But it also works at a level that cannot be directly measured: in the qualitative aspects of an excellent education, which spread beyond the individual and affect the wider culture.
What do you see as education's challenges for the future?
To begin with, we need to adapt to the ongoing, fast-paced developments brought by technology. This brings huge potential benefits for education, in connecting us globally, in being able to share our positive experiences, in our ability to inspire and to be inspired …
Technology, as such, is a neutral tool, and it is the work of education to teach students how best to harness and control its power and not be controlled by it.
As it can also bring us huge challenges and negative disruption, which we are only just beginning to understand. Racist voices, radical religious extremism or nationalism can easily find and mobilise global audiences.
The second challenge, which is linked to the first, concerns globalism, which is, after all, a development driven by technology. In antiquity, the development of writing was born from trade, and trade also drove the Phoenicians to sail down the coast of Africa, creating the first form of internationalism.
In addition to teaching students how to harness technology, it is the job of educationalists to prepare future citizens to face the challenges which come with globalism. We see this every day on the news, issues of refugees, migration, of the ever-increasing disparity between rich and poor, the pressures of global climate change.
The third challenge concerns the roots of the IB, and is what drove many educationalists—including myself—to become an educator in the first place! Created by people who had witnessed the horrors of WWI and WWII, developed at the International School of Geneva, itself founded to serve the children of delegates to the League of Nations, it is about conveying and implementing timeless human values and the creation of a more peaceful world.
It is the belief that education can make the world a better place if we focus on our shared values.
International mindedness may sound like an abstract ideal, but anyone who has connected with people from different cultures, whether in their local community, at work or when travelling, will know that it is also a human challenge of getting along with others, cooperating with them on projects, enterprises, and businesses which can benefit countless people. International mindedness makes it possible to connect with a far wider range of people because it is based on mutual respect and openness.
The same is true of the critical thinking which I mentioned earlier. Critical thinking is a fine ideal, and it is also more than that: it is a practical means of helping future students to understand, shape, and improve their worlds and the wider world.
Education is the only mean by which to drive positive changes, and we owe it to ourselves, and to future generations, to protect and nurture our shared humanity, and to be rightly proud that we are part of a community of passionate, committed educators.