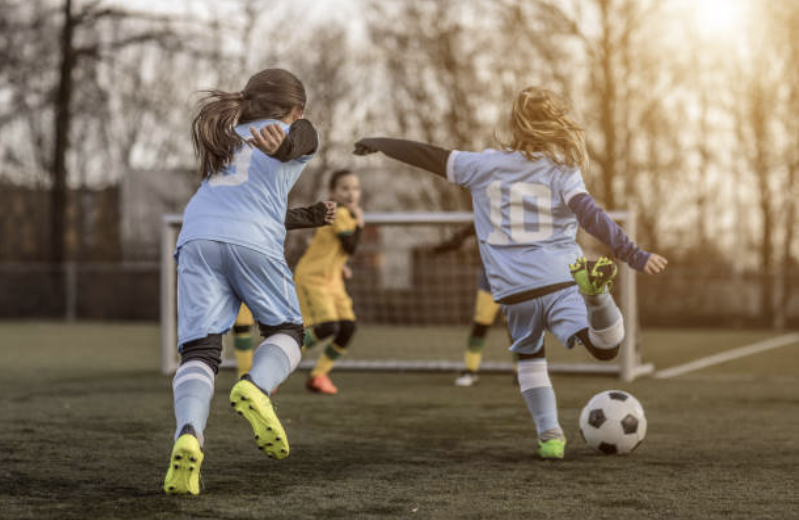 In the first of a two-part series, we look at how physical activity is vital for children's health, wellbeing and development, and what we can do to encourage it
Children aged 5-17 should accumulate at least 60 minutes of moderate- to vigorous-intensity physical activity daily, recommends the World Health Organization (WHO). Yet, globally 81% of school-going adolescents (aged 11-17) are not active enough.
We are living in a sedentary age where increased levels of automation and digitization are contributing to a generation of inactive children, warns a new report by the Active Healthy Kids Global Alliance.
With children spending around half their waking day at school, it can be argued that educational institutions must take a greater share of responsibility for getting children active.
The benefits of physical education are far-reaching and lifelong. Dr Sumaya Alyusuf, former Middle Years Programme (MYP) Curriculum Manager for physical and health education (PHE) at the IB, says: "Physical education and health are inseparable and are both vital to the development of youth and to healthy lives. Research is replete with evidence to demonstrate that physical education inculcates a positive attitude towards participation in physical activities and impacts academic performance."
Physical activity is not only crucial for the development of muscle and bone strength, a healthy cardiovascular system and coordination, but it has also been associated with psychological benefits, helping control symptoms of anxiety and depression, according to WHO.
Moreover, participation in physical activity can provide opportunities for self-expression, building self-confidence, self-motivation, social interaction and integration. It can have a positive effect on students' executive functioning, cognition and time on task, all-important indicators of a readiness for learning.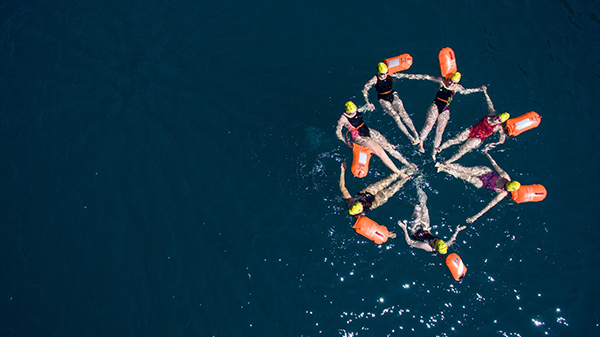 Developing the whole child
Physical education is just as important as academic subjects. Anthony De Giorgio, who has taught Primary Years Programme (PYP) personal, social and physical education (PSPE) and MYP PHE, and is a PHE Curriculum Reviewer for the IB, says: "The IB's conception of well-rounded, balanced students who are caring and value learning as a journey with no end cannot be fully realized if we, as educators, do not help them develop their physical, mental and socio-emotional self.
"One reason I believe so much in the IB is because the idea of the holistic development of a student being at the heart of their education. As a physical and health educator, it is very difficult for me to not think about the whole child when I teach."
Within the IB framework, sport or movement-related content is taught not only in terms of physical skill development but also through approaches to learning (ATL) and the IB learner profile. De Giorgio gives the example of the MYP ATL of 'Self-management: Affective skills': "These indicators all relate to students learning to manage their state of mind. Although a broad concept, specific ones such as mindfulness, perseverance and self-motivation can all be both explicitly and implicitly practised and taught through sport, movement and physical activity."
IB learner profile attributes can consistently be reinforced too. Being a communicator is just one example: "Learning to communicate effectively when in a class or a team can provide students with the opportunity to practise a skill that will be essential for them as they transition through their lives. Often communication in a sporting environment is organic, meaning that it is completely authentic and provides students with a chance to navigate through problems with themselves (listening to feedback) or others (delivering feedback)," says De Giorgio.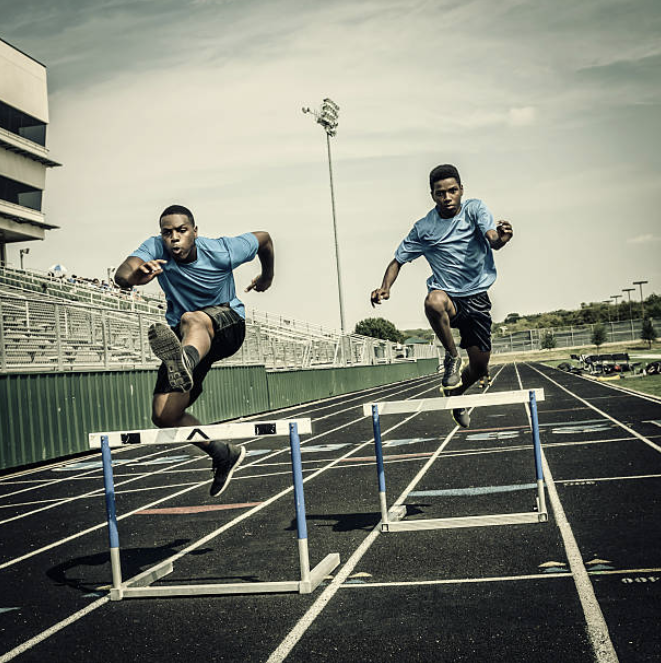 Physical education across the four IB programmes
Within the PYP, the purpose of PSPE should be to develop a combination of transferable skills promoting physical, intellectual, emotional and social development; to encourage present and future choices that contribute to the long-term healthy living; and to understand the cultural significance of physical activities for individuals and communities.1
Sarah Brown, Curriculum Manager for the PYP at the IB, says: "We believe physical activity should not just take place in PE lessons, by the sports teacher—physical and mental wellbeing is the responsibility of all members of a PYP learning community (students, teachers, leaders, parents) and will weave throughout the PYP's programme of inquiry, anchored through the transdisciplinary themes, with additional learning through focused subject-specific lessons."
In the MYP, students study PHE, which is one of eight equally important subject groups. The minimum requirement for students to be physically active during PHE is 50% of the total teaching time allocated to the subject. (But the recommended requirement is at least 75%). Schools can offer all types of sport from football and basketball through to golf and fencing. Alternative recreational sports such as Ultimate (Frisbee), skateboarding, rock climbing, mountain biking or kayaking also offer ways to get students engaged.
"The aim of PHE is to empower students to understand and appreciate the value of being physically active and develop the motivation for making healthy life choices. Physical education is a content area with diverse learning goals that facilitate a well-rounded holistic development of students," says Dr Alyusuf.
Sport and exercise are also beneficial for Diploma (DP) and Career-related (CP) Programme students. "Health and wellbeing are probably two of the most important aspects for DP/CP students as they are part of maintaining a balanced (which links to the IB learner profile) lifestyle," says Graeme Anderson, Curriculum Manager for the DP sports, exercise and health science course (SEHS) at the IB.
Chantell Wyten, Curriculum Manager for the CP at the IB, says: "Being active is also more than exercise. The flexibility of the programme model allows CP schools to plan physical activity breaks as part of a daily schedule, ensuring that the message about health is taken outside of a physical education context. Stretching, yoga and other movement during and between classroom activities have proven benefits for student learning and wellbeing. We are seeing an increasing number of CP students take on service learning projects related to community health. It's an encouraging sign about personal ownership of attitudes and behaviours."
Numbers of students who opt to study the SEHS course in the DP and CP continues to grow at over 10% a year. "The course itself looks at the science behind various aspects of sports but students who choose the subject typically have a strong interest in sports, and teachers will incorporate physical activity into their practical schemes of work," explains Anderson.  And, of course, there is an 'activity' strand to the DP creativity, activity, service (CAS).
As well as the evidence that students with a healthy lifestyle do better academically, sport also offers an opportunity for teamwork, which can improve student wellbeing and leadership skills. It is helpful in reducing stress too. So schools need to continue to offer sporting opportunities for their 16- to 18-year-olds.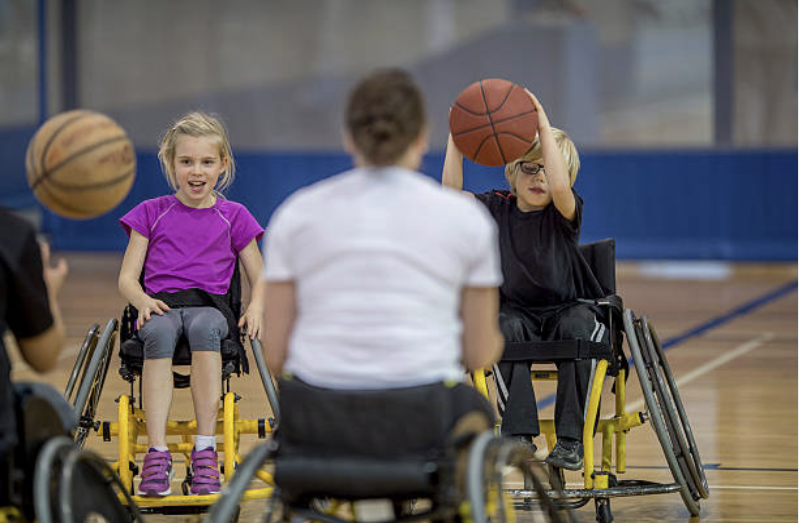 Unique subject
De Giorgio says physical education occupies a special role. "Our subject matter not only is of interest to many of our students, but if delivered in a way that is inclusive and differentiated, it can help the majority of our students find where they can be active for life.
"The uniqueness of our subject to provide daily learning opportunities through social interactions and experiential learning, as well as being a performance oriented course, makes it different to other classes.
"As such, we have to seize this opportunity as educators and help our students develop themselves into global citizens who understand that learning the skills that allow them to take care of the self can also be applied to help others and make the world a better place."
1Primary Years Programme: Personal, social and physical education scope and sequence, International Baccalaureate
Watch out for part 2 of our series on physical education: How playing Ultimate gets the right results
Related posts: