How do IB students balance their time as students and after graduation? We spoke with Diploma Programme (DP) graduate Mythili Zatakia, a professional dancer and entrepreneur who received her diploma while pursuing her love of sports and the arts at the B.D. Somani International School, India.
Read on to see a film of her performances and learn how she founded the journalism network SHOUT!
The Diploma Programme (DP) at B.D. Somani International School challenges students in more ways than one. DP graduate Mythili Zatakia took on these challenges in addition to running track and embarking on a professional dance career. She embraced the strong community created by the DP within her school and worked hard to personalize her courses to align with her interests.
While a student, Mythili had a busy schedule that was filled with practices, meetings and rehearsals. Because the DP created a strong and supportive community of students balancing course work and activities, Mythili was not alone. Her friends and teachers helped her approach the DP with confidence, take risks and ultimately become a successful performer, athlete and student. "There were a lot of us who were pursuing many different things" she told us.
Educators at IB World Schools play a huge role in building a strong school community. Her teachers, she says, "were always so encouraging of us doing other things. If we had a game or event on the same day as a test, they would work with us to plan around that."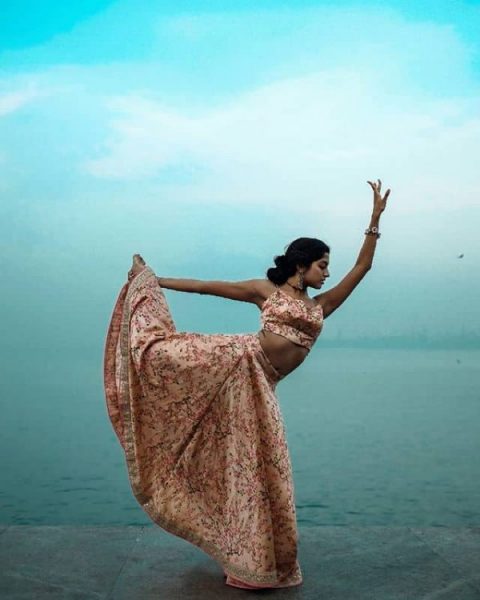 This shared mindset helped give her a positive perspective on the hard work: "I think in one way, pursuing dance only enhanced … my academics because I knew I was going to be short on time." With a supportive DP community around her Mythili rose to the challenge.
"I often quip that starting a company is almost like going back to school. There's a new lesson to be learned every hour of every day. And you've got to have an open mind to take it all in."
How far does an IB education reach after graduation?
Even though she graduated in 2012, Mythili still holds the values she learned through the DP close at hand and believes they are as relevant to a professional dancer and athlete as they are to a student.
Her current professional schedule is even busier than her school schedule during the DP.  Not only is she still running track and dancing but in 2018 she also launched her own business — a start-up journalism network called SHOUT!  "It has been an enormously rewarding journey", she tells us, "I often quip that starting a company is almost like going back to school. There's a new lesson to be learned every hour of every day. And you've got to have an open mind to take it all in."
Bharatanatyam is part of the artistic heritage of India & it is important to preserve it in all its glory. We are proud to support On my feet in this journey. #MythiliZatakia

Posted by Viacom18 on Tuesday, 10 October 2017
Her company is self-described as "a network of stories from our times told peculiarly." The site brings together people from all walks of life to share their voices in the same space. On how she was able to juggle professional careers and creating a business, Mythili says "when the going gets tough … I often think back to my time at school and tell myself that I can think of work as attending classes at school."
 "It is possible to have a career as a performing artist. It is possible to be an athlete, it is possible to have your own company and it is possible to do them all together."
To stay focused, she manages her time the same way she did during the DP, by setting goals and milestones. "You have to achieve the short-term goals," she says, "you value time more when there is a lot to get done. Knowing that I had put 110% into my work at the end of the day felt great … being busy was the biggest reward."
What would she tell aspiring IB students? "It is possible to have a career as a performing artist. It is possible to be an athlete, it is possible to have your own company and it is possible to do them all together." Moreover, "I just feel we'll be inching closer to a world that is accepting of all sorts of choices students make with their lives — especially with the strong and grounding foundation that an IB education gives you."