By Elvira Sarsenova
A modern competitive environment requires creative thinking, critical solutions and problem-solving skills. IB students master their skills and advance knowledge though Interdisciplinary learning and service learning in a global context. At the same time, in the IB Middle Years Programme (MYP) the personal project provides a consistent application of academic knowledge in real-life situations.
One of our MYP students chose to pursue a service-oriented personal project emphasizing the application of "maker-centered" learning to action. Kamilla Mazhenova, who is also Student Council President at the Miras International School in Astana, Kazakhstan , collaborated with blind students at № 10 School in Astana to create a New Year drama.
It all began when Kamilla completed a service as action project in 2017. She had created a "Map of Astana" to address UN Sustainable Development goal 9: industry innovation and infrastructure and had the idea to restructure the map into a 3D model for the visual impaired community.
She also created a website and Instagram page as a part of her project development to inform the community. However, the budget for the 3D model was too high (around USD3,000) and her bake sales did not contribute sufficiently. Since then,  Kamilla visits the school to read books to the visually impaired students and has created a strong relationship with both children and parents.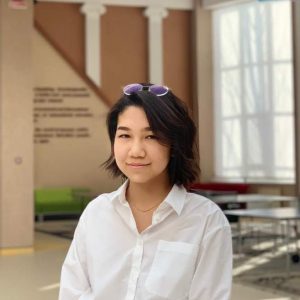 Kamilla started thinking more deeply about the range of challenges faced by blind children in her city when she started work on the creation of her personal project. She identified the main problem areas being within education and socialization. Kamilla carried out research about the equipment available to aid blind children and decided to create a collaborative theatre and drama experience to overcome some educational challenges. New Year performances are part of Kazakh tradition and an important part of Kazakh childhood, yet blind children are rarely able to enjoy them due to the noise and loud music which they can find distressing. Kamilla wanted to tackle this problem and find a solution.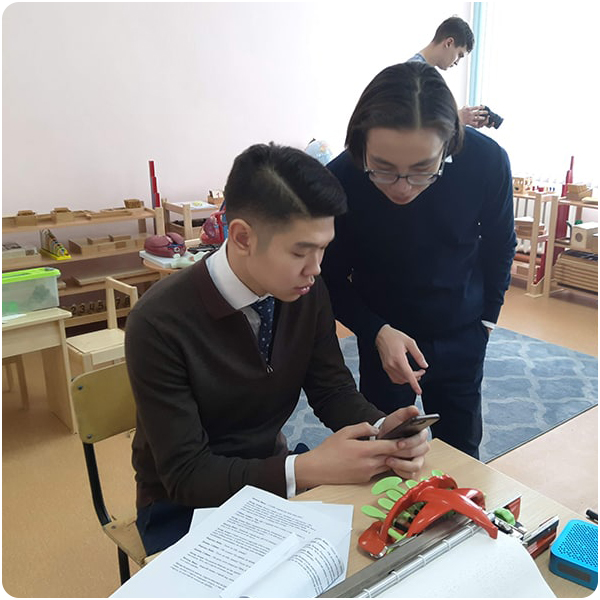 Kamilla's personal project demonstrates the importance of creative thinking where a student may be a role-model and leader of the whole community. Kamilla relished her experience finding is highly challenging but vital to demonstrate her open-mindedness and risk-taking.
Kamilla chose a fairy tale and adapted it significantly by adding sounds and kinesthetic effects and changing words that blind children can't feel or understand. Prior subject specific knowledge in the areas of art literature and drama also played an important role in the development of the performance. It was a huge undertaking over three months with consistent consultations with the visual impairment teachers. And Kamilla gained valuable volunteer support from her fellow MYP students and also Diploma Programme (DP), distributing roles such as sound producer, sensitive effects creator, a main reader and prompter.
She said:
"The personal project is a great experience to settle my own goals within a time limit and to see what I am able to do, what I can achieve, and what kind of person I am. With the personal project I define my future career, by working with social communities and helping the needs of others. I am happy to be a part of the IB community with the aim of making this world a better place for present and future generations. I think that all schools should have IB and implement its mission into academic life. That is a key factor: to develop a peaceful and tolerant community with active young citizens."—Kamilla Mazhenova