CAS event offers students the chance to share ideas with the wider community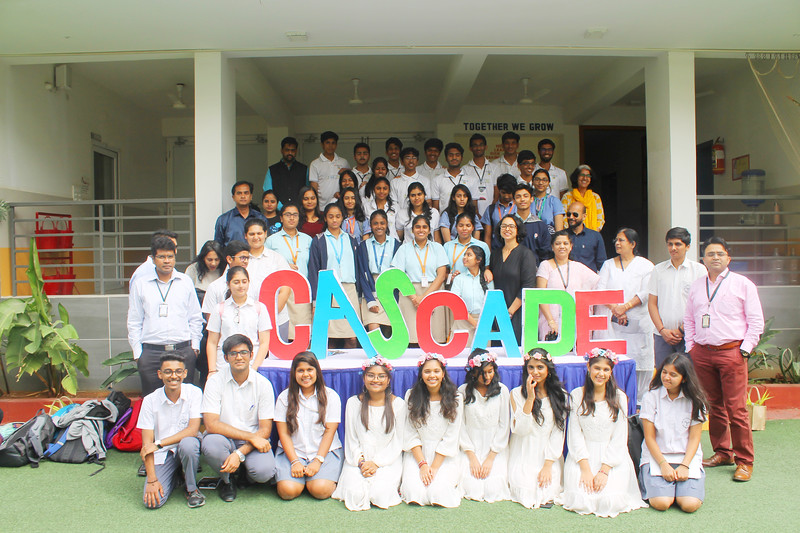 CAScade, which allows students to collaborate and share project ideas, was launched in February 2019 and will become an annual event. Projects included bio-compost bins for collection of waste and recycling; creating awareness on mental health among students; a mobile library unit that visits local schools; and conservation of wildlife.
NGOs such as HelpAge India, Habitat for Humanity and Sahi Ear Care, which provide cochlear implants to children with hearing impairments, also attended. CHIREC students have since started internships with Sahi Ear Care to develop a curriculum and learning tools for children.
CAS Coordinator Mohseena Hussain, says: "The objective of this showcase was to collaborate on ideas that we as a community can initiate so that we bring diversity in what we do and can reach out to more people through our initiatives."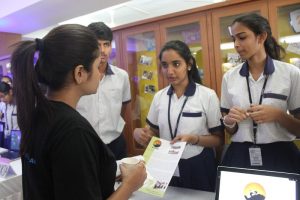 Students really enjoyed organizing the event. IB Diploma Programme (DP) student Dauani Harpnahalli says: "More than an event, CAScade was an opportunity for students to share their ideas and take a step towards changing the world."
"CAScade gave us a chance to spread awareness about our project, which helped in getting more people involved to solve an issue and, after all, isn't that what CAS is all about? I loved listening to what students had to say and how their projects related to what they're passionate about."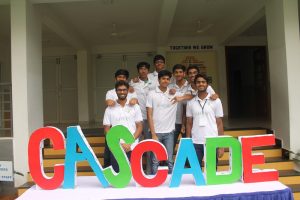 DP student Malavika adds: CAScade was more than just an event to discuss our ideas and views, it was a forum that enabled students to communicate with one another and share their initiatives to overcome common issues. I also learnt that there are multiple ways to go about things and every perspective is valid."
DP student Malavika adds:
CAScade was more than just an event to discuss our ideas and views, it was a forum that enabled students to communicate with one another and share their initiatives to overcome common issues. I also learnt that there are multiple ways to go about things and every perspective is valid."
This article is part of a series of stories from IB World magazine that bring to life the wonderful initiatives undertaken by IB students and educators from around the globe. Follow these stories on Twitter @IBorganization #IBcommunitystories. Share your great stories and experiences: email editor@ibo.org