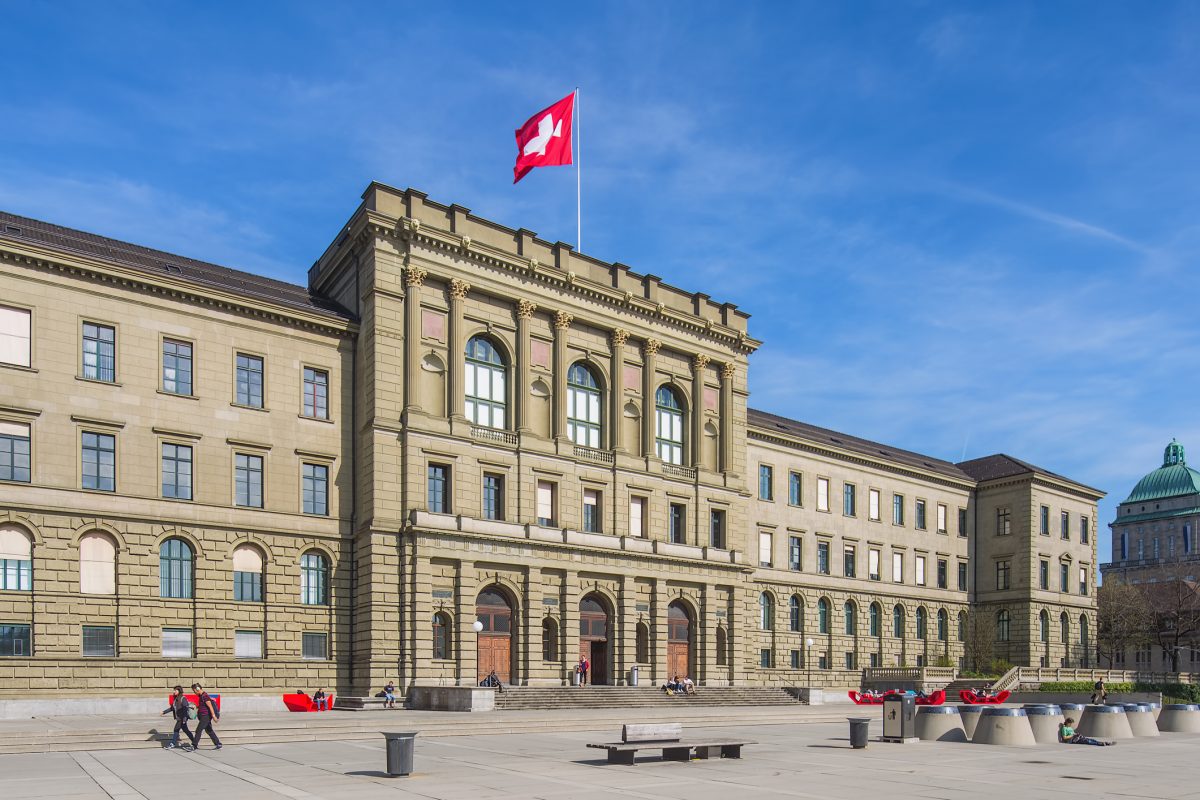 There are many major decisions in our lives as students since every step—little or big—we take builds our future.  We start this decision-making process at a really young age, so if you ask me, it can be devastating or challenging sometimes. One of the biggest decisions I had to make in my academic life was, without a doubt, selecting which master's program at which university I should enroll. To give an overview of how I ended up in Zurich, I'll start from the time when I was in the last year of my bachelor's. I was more or less done with the engineering courses of the curriculum, so I mostly devoted my time to the graduation project and master's search. The first moment of truth was the decision on content of the program; did I want to continue with engineering or did I want to do something else?
*Too-much-honesty alert* I was still not sure what I wanted to become in my professional life even though there was only one year left to graduate, so I thought "Hey, maybe I should try management to diversify my skills without irrevocably changing my field into something else. And if I don't like it, I still can be an engineer after the master's". So, my search for a university that offers management as a field started there. My initial search began with universities in the USA and Canada. I continued with those countries for a couple of weeks even though the high tuition fees were a bit discouraging.
At first, Europe didn't even occur to me as a potential region to go on with my academic life. After some time, a friend of mine told me to look into ETH and EPFL in Switzerland as the tuition fees were really low compared to the North American universities and even to most schools in Europe as well. When I diverted my search to Switzerland specifically, I realized that the management programs offered by these two technical universities were a perfect fit with my needs since there was another issue that I wasn't quite sure what to do about; whether to continue with a PhD degree or go to work within the industry. Since these two programs require students to do an internship and write a master's thesis, I figured I can delay this decision till the end of the program as I will have experienced a part of both worlds. So, to make the long story short, this is how I ended up choosing Switzerland.
I think it would be best to discuss why I'm very happy with my decision so far, in bullet points of course:
Incentive to learn a second foreign language: In high school I learnt some German, but let's face it, I didn't devote the necessary attention during that time to fully master it. Therefore, I'm currently trying to bring back my old knowledge of German and enhance my skills as I'm studying in the German-speaking part of Switzerland, Zurich.
Ease of travel within Europe: As there are many trains and busses in addition to flights, it is really easy to change countries in a few hours. So, whenever I find a free weekend, I try to travel as much as I can, which is awesome!
Quality of education: There are many good schools in Europe besides the UK and ETH Zurich is one of them. I have many projects and courses to keep up with, but isn't this something that IB prepared us for? 🙂
Social, cultural and career-related events: There are many social events coordinated by student organizations of ETH, which give you an opportunity to relax and enjoy from time to time. Also, you can find many other cool events just by checking out the posters hung around the city. And last but not least, there is a concept called apéro, means "to open" and also is a late afternoon or early evening meal, which I really love. For example, when a company visits the school to present themselves and the career opportunities, there is an apéro followed where you can have drinks and food for free and have a chance to build a network via further discussions with company officials!
Now this may sound cliché, but I also want to talk a bit about how IB lays a good foundation for further academic success. I believe having a second voice from another European country would enrich this article, so I asked one of my dearest friends, Ata Şenkon, to tell about his experiences on the relationship between his IB and current studies. He is currently pursuing a MSc. in Management at Rotterdam School of Management, Erasmus University, and his remarks are as follows:
"As a young high school student, my knowledge about what's going around the world was limited to my daily life and personal interests. The IB program provided me the tools that played an important role on how I perceived the world around me. For example, tools such as critical thinking enabled me to see and interpret forms of art in a different way, and looking back, I can see how my personality started to change after the first year of the program; I was someone new. After the program, I knew I wanted to move to Europe, a geography where art has been an important part of people's lives for a long time. After moving to the Netherlands for my master's, I could still reflect upon my learnings in the IB program in many ways. The program prepared me to the "world-citizenship", introduced me to new cultures and most importantly, taught me how to learn. Therefore, I can feel its mark in how I see the things happening around the world today, in my daily relationships with culturally diverse people and in every first-time experience." 
To summarize what I just told above in one sentence, I can safely say that studying in Europe is worthwhile on so many levels for an IB graduate, and you should definitely consider it!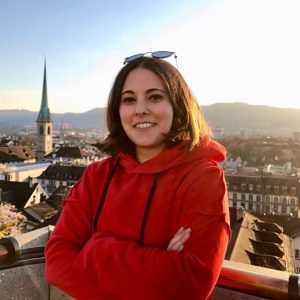 Gözde Duru Aksoy completed her IB Diploma at TED Ankara College Private High School in Ankara, Turkey (2014). She continued her studies with a degree of BSc in Industrial Engineering at Bilkent University, Ankara (2018). She is currently pursuing MSc in Management, Technology and Economics at ETH Zurich. You will probably find her binge-drinking coffee in a café or hitting the weights before treadmill at the gym. You can reach her and send a meme as an ice-breaker on LinkedIn.
If you enjoyed this story, consider reading more below: