Meet the IB students who are on a mission to improve schools in a small, underprivileged village in Mumbai.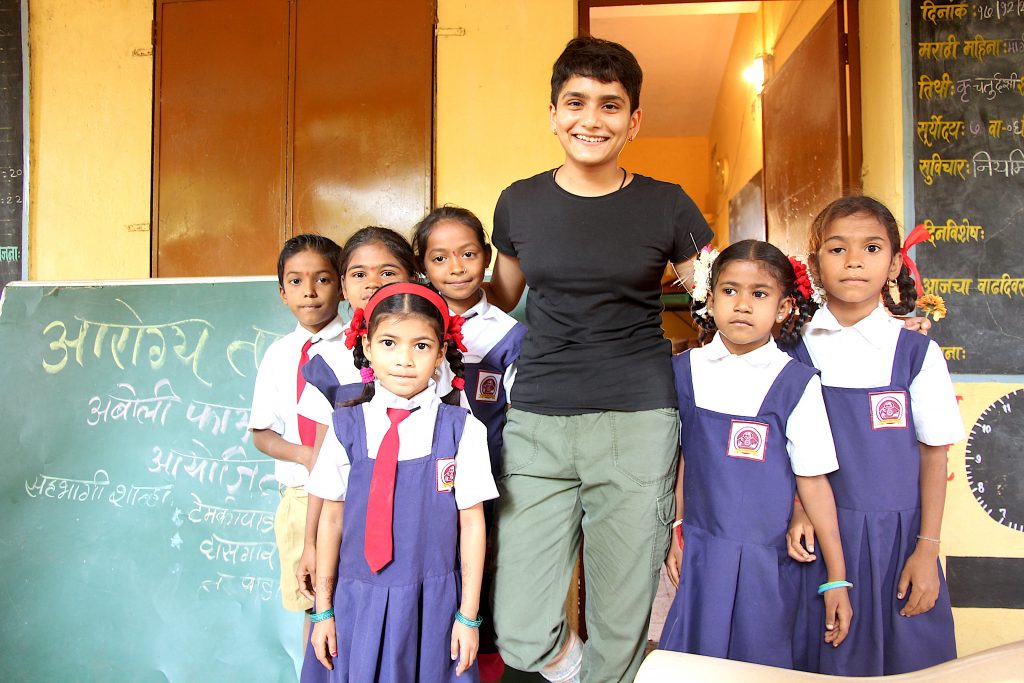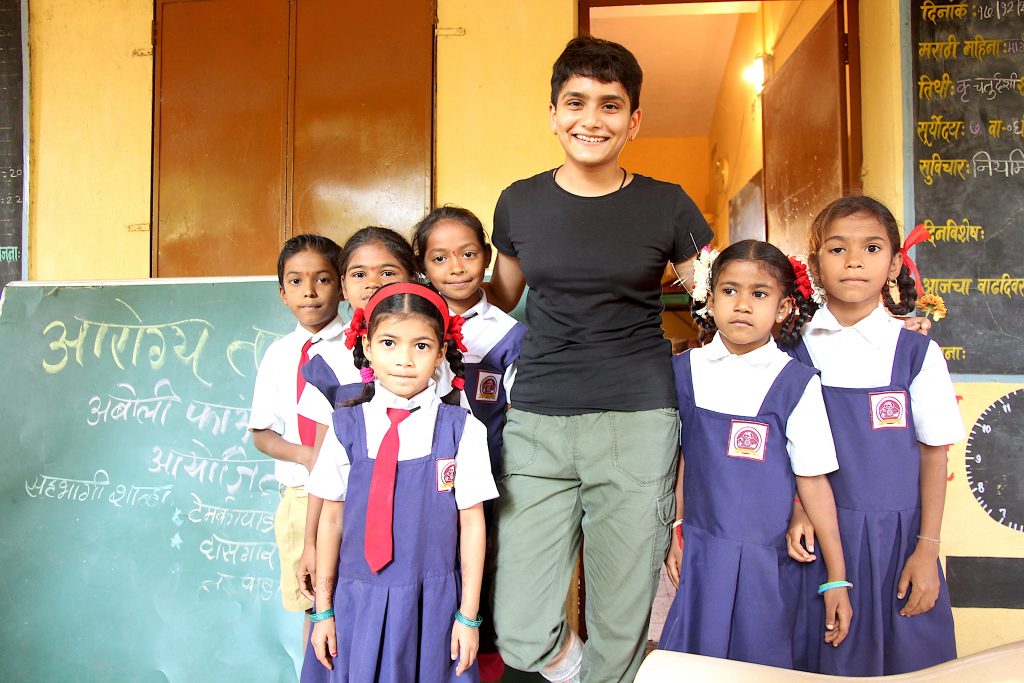 Every summer, IB Diploma Programme (DP) student Saloni has visited her mother's hometown Mahim, 100 km north of Mumbai, India. On her travels, she noticed that Temki Paada, a government-run school, didn't have access to the same resources or opportunities she was used to, and so she decided to do something about it.
Saloni, a student at KIS International School in Bangkok, Thailand established the Aboli Foundation, as part of her Middle Years Programme (MYP) personal project, together with her sister Saniya, KIS alumna.
The charity, which was recently granted NGO status, helps underprivileged children access healthcare, dental care, nutritious meals and educational resources. Three years on, Aboli Foundation is now working with two more schools in the area – Dasgao and Tal Paada.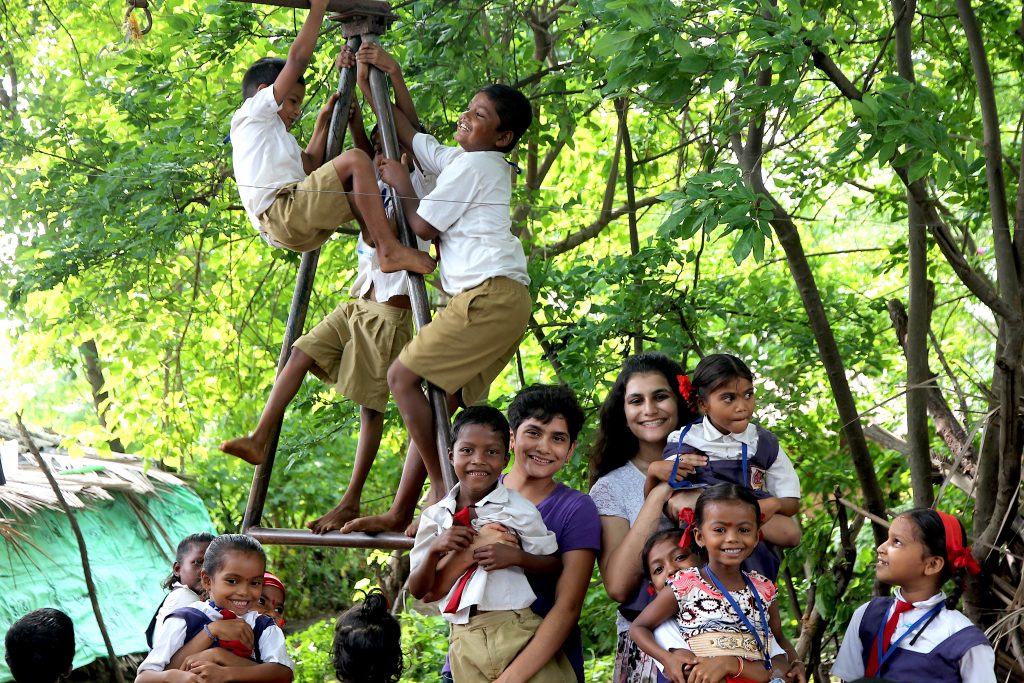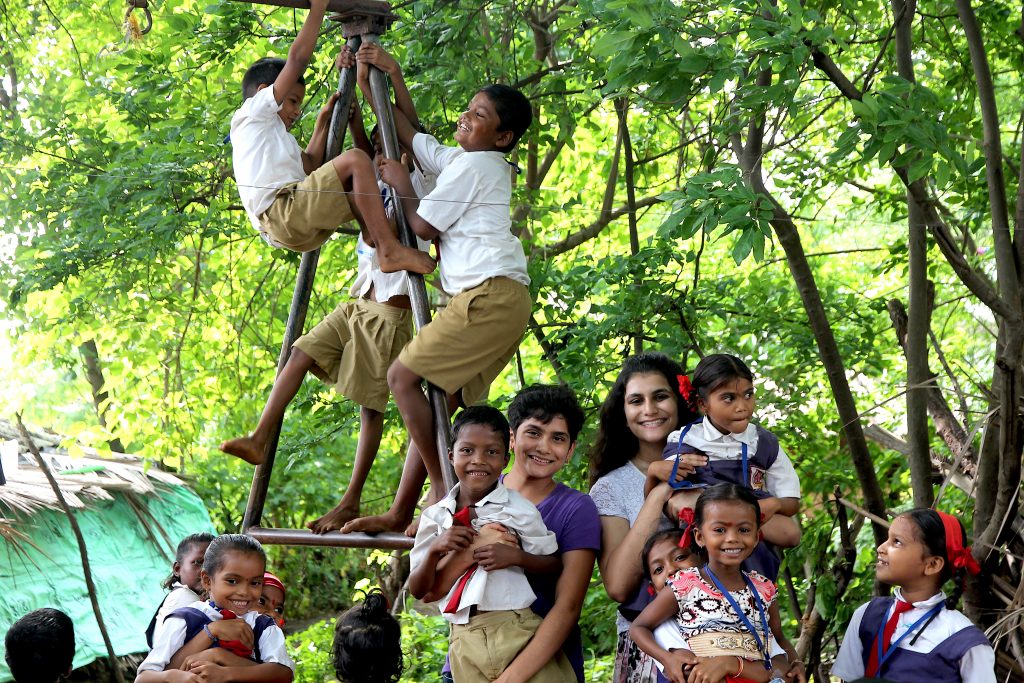 Saloni and Saniya recently organised a health camp and a science camp for 100 students across the three schools, and the sisters' family and friends were able to help.
"For the health camp, we had the support of two pediatricians and one dentist," explains Saloni. "The biggest health concern for the students is malnutrition. Their families come from lower socioeconomic backgrounds, and parents work as farmers and labourers so they often don't have enough to eat at home, especially because some have rather large families.
"Several of the students also needed urgent dental care. The dentist – who is also my aunt – agreed to provide treatment, sponsored by the Aboli Foundation.
"As for the science camp, one of my mother's best friends is a professor of physics at a college in Borivali, Mumbai. She did several experiments with the third- and fourth-graders."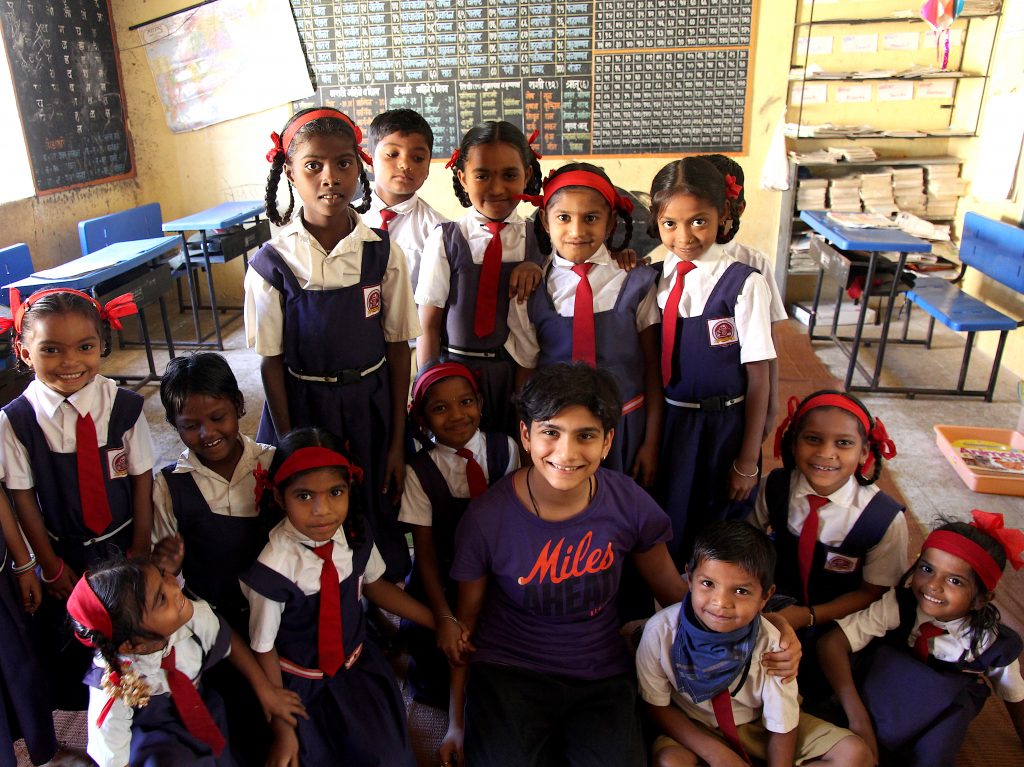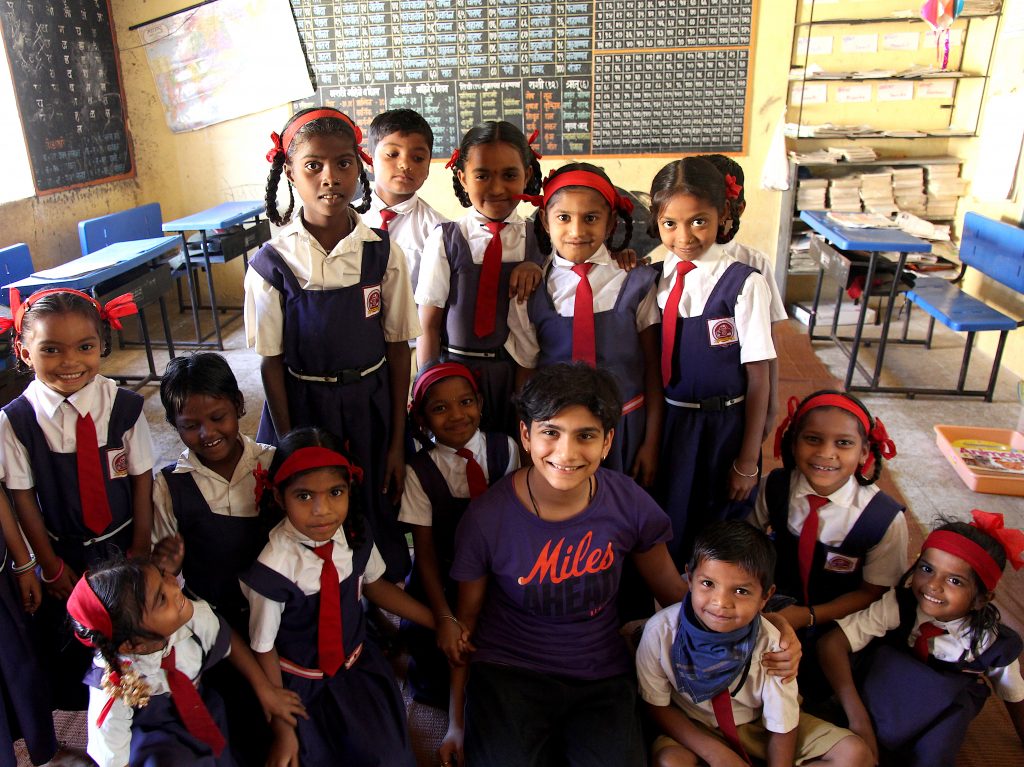 "The thought that keeps me going is 'if I don't do something about this inequality, then who will?'"
Saloni says 'balanced' is the IB Learner Profile attribute that best summarises her attitude towards this project. "Being balanced is also about keeping your emotions in check; making sure that my ambition didn't outweigh my compassion; and that I could keep my mind in a state of equilibrium while dealing with schoolwork and organising projects."
"Balancing schoolwork and the foundation can get frustrating," she adds. "The thought that keeps me going is 'if I don't do something about this inequality, then who will?' I've learnt to not do everything on my own and to delegate work to the other volunteers of the organisation."
Saloni and Saniya continue to raise awareness of inequality in Mahim. Over the summer, the foundation will organise its annual personal health and hygiene campaign in which they distribute undergarments, towels and handkerchiefs to the students.
"We will also be starting a new project to combat malnutrition," adds Saloni.

"We plan to supply students with healthy, nutritious breakfasts. We are also planning to give thorough dental treatments to first-graders in all three schools every year.
"After a few years, we will have reached a point where all the students have received dental treatment and this will, hopefully, combat dental hygiene issues."
This article is part of a series of stories from IB World magazine that bring to life the wonderful initiatives undertaken by IB students and educators from around the globe. Follow these stories on Twitter @IBorganization #IBcommunitystories. Share your great stories and experiences: email editor@ibo.org