The IB Middle Years Programme curriculum framework is feasible in a range of local, regional and national contexts. An established school will develop using its existing resources and its staff and community relationships but may need to reflect on its pedagogy. In comparison, a philosophically-aligned start-up school may need to re-imagine its curriculum over several years as resources, staff expertise, and student numbers evolve.
Gjøvikregionen International School is typical of smaller, state-subsidized English schools in Norway. Envisioned to attract international workers to regional industries and universities, these schools are also popular with the host country's children because they offer an alternative model of education: one that is based on inquiry. With just one class in each year from PYP1 to MYP5 and up to 200 students, these tiny schools have the capacity to successfully develop unique, engaging, and complex programmes.
For teachers with strong pedagogical content knowledge, tiny MYP schools are a niche environment for innovative interdisciplinary teaching and learning. When all teachers know each student extremely well and every subject is led by one or two individuals, close collaboration – both formally and informally – can occur.
How IDUs enhance programme quality
Because interdisciplinary teaching and learning are requirements of a school's implementation of the MYP, interdisciplinary units (IDUs) open classroom doors by challenging teachers to plan collaboratively and seek relevant, authentic interpretations of their content. Through this shared purpose, an IDU fosters rich, sustained conversations during teaching and learning, and students benefit from their teachers' collective interest and attention to their progress.
In tiny MYP schools, where an entire subject group may be the responsibility of a single teacher, the assessment of IDUs provides important evidence that teachers standardize their understanding and application of criteria before deciding on achievement levels. Based on our experience, we recommend that IDUs be implemented early in the design of school-based curriculum.
Finally, IDUs help develop a tiny school's professional learning community. When they reflect on the progress of their unit together, participating teachers are likely to discover further interdisciplinary connections for future exploration.
IDU products engage students with meaningful problems that may extend their skills beyond those traditionally associated with their subjects. For example, when maker opportunities have been incorporated within the sciences, and mathematical interpretations enhanced student understanding of culture.  IDUs particularly develop the range of Thinking Approaches to Learning (ATL), listed under Transfer: How can students transfer skills and knowledge among disciplines and subject groups?
ATLs are common to all IB programmes and must be explicitly taught in the MYP.  By providing students with a common language with which to describe developing meta-cognitive skills such as 'learning how to learn', ATLs help students learn to articulate and become actively responsible for their own learning. Reflecting on "the development of their own interdisciplinary understanding" during each year of the programme prepares MYP students for their Personal Project in MYP5 and for continuum IB programs, such as Career studies in the CP and the extended essay, Theory of Knowledge classes, and other specific interdisciplinary courses in the DP.
Teacher voice: How IDUs inspired our work
Geir Frode Stavsøien | MYP music teacher
"In music we go places we wouldn't go if it wasn't for the IDU, and that is magnificent, I think! IDUs are not only about the students' learning, they are also about me, because they help me show how I am a life-long learner."
Annie Termaat | Secondary Principal and MYP sciences teacher
I am passionate about re-imagining my subject through the perspectives of my colleagues' work. Working collaboratively across subjects, then matching IDU content creatively for students through science practical work renews my energy and keeps teaching exciting for me!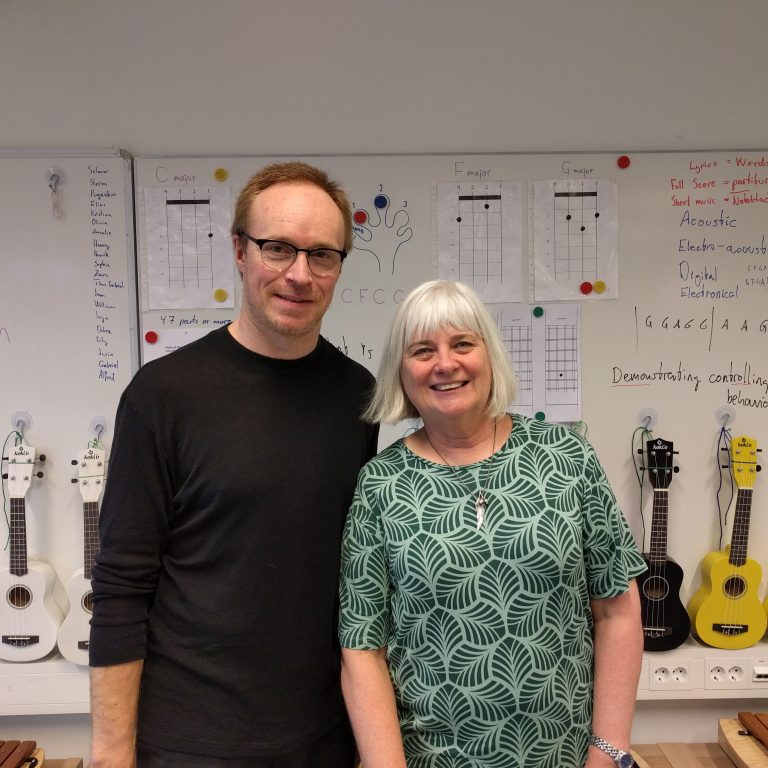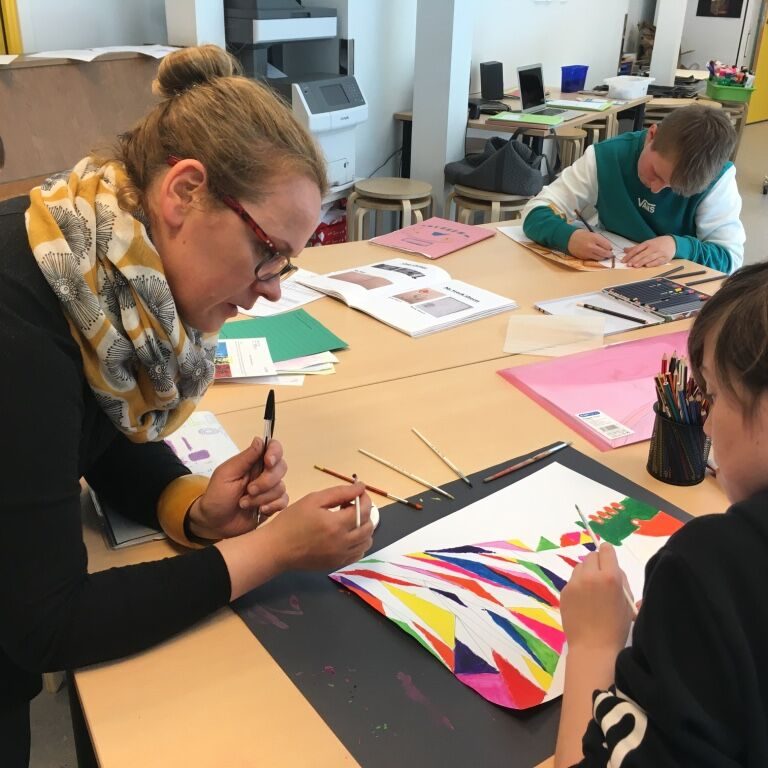 Agata Wieczorek | MYP language acquisition, English, and visual arts teacher
As a teacher, I experience challenges and rewards every day. What I appreciate about IDUs is that although they offer multiple challenges, they will always offer many more rewards. And the challenges can stimulate learning and growth, especially if you have a chance to revisit the same IDU several times with different year groups.
Paul Victor Venter | MYP coordinator and maths teacher
As a maths teacher, it is always great working with teachers that think maths is a stand-alone subject. IDUs involving mathematics allow students and teachers to develop a deeper understanding of the importance that mathematics plays in the real world around them.
Espen Øye Bjørkvold | Language acquisition, German language and literature, and Norwegian teacher
I like the fact that the IDU gives me the opportunity to put my subject in a real-life context. When you are teaching a foreign language, it is easy to fall into a pattern of focusing on grammar and language skills, but IDUs provide an opportunity for a wider perspective.