Inspired the 2018 FIFA World Cup, IB Middle Years Programme students from the School of Young Politicians – in Moscow, Russia, held a sports and fitness festival. The initiative, which aimed to promote sports and healthy lifestyles was a collaboration between teachers and students from several subject and year groups in the MYP.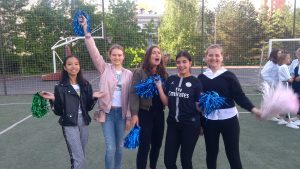 Students worked across subjects in a multidisciplinary approach to develop everything they needed for the festival. Demonstrating international mindedness, the students created banners and posters in different languages, invented slogans, and cheered at the football matches. The teams were chosen based the languages the students' study as part of their MYP France, Germany, Spain, and England, demonstrating their communication skills the students commentated the matches over public address system. The main prize – the cup itself – was made by students, who wanted to encourage their schoolmates in the competition. During history and geography classes students learnt new information about the team countries, about their role in the world of football and the history of different kinds of sport. In mathematics classes, students learnt how to collect, count and analyze information for statistics tables. Students studying literature even organized a real PR-company for the event.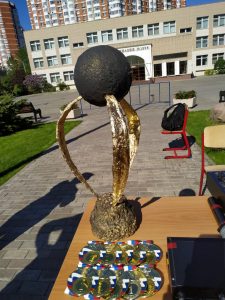 The pupils from the primary school also decided to participate in the festival and prepared a huge, dancing flash mob which impressed the entire school community. They showed their acrobatics and dancing excellence together with perfect skills of group-work.
The team representing Spain won the football competition. The final with France ended with the score 3-1. Germany took third place beating England 3-2.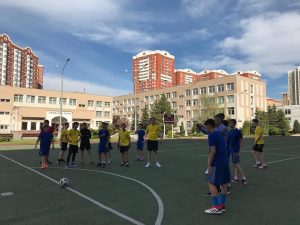 "This unique experience for the school helped to develop different types of skills such as self-management, communication and thinking. It also broadened the worldview of our students, help them become risk-takers, as well as balanced and reflective lifelong students. We are excited to keep developing this new tradition" said Seda Kocharyan, IB Continuum Coordinator.
If you enjoyed this story, consider reading more below: