Teacher of the Year Chad Sperzel-Wuchterl shares with IB World the key to educational success
Recently honoured as Wisconsin's 2020 High School Teacher of the Year, Chad Sperzel-Wuchterl, IB Visual Art Department Chair and art teacher at Ronald Reagan High School in Milwaukee, US, is perfectly placed to discuss the benefits of learning through action and creativity.
He is a featured speaker at the IB Global Conference, New Orleans 2019, where he will be discussing how teacher leadership and voice directly impact student outcomes. Here, he talks about his approach to teaching visual art, and how it revolutionises students' mindsets…
I have found that every positive student outcome is directly connected to: vested guidance, productive collaboration and active communication. My students are exposed to art from multiple civilizations to expand their awareness of global diversity, and to build their appreciation for the breadth and beauty of works produced around the world.
I ask students to define art through a wide lens that includes the ethnicity, mores, perspectives, folklore, desires, fears, and ideologies of various societies. This is how students learn to respect and embrace the values of others to fully comprehend the interconnection between all people.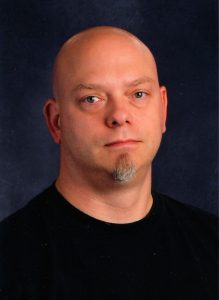 Our student population includes 31 different cultures, some of who are immigrants, refugees or first-generation Americans. Every sub-culture has a unique perspective to share with the world at large, and their art has spiritual, ritual, and functional value that can enlighten others. I feature marginalized voices and notable contributions of minorities in art across campus and in my classroom.
Inspiring self-reflection 
I challenge my students' current knowledge by injecting differing viewpoints and diverse values so that they can develop a strong personal ethic and encompassing mindset. My students are given a robust historical perspective of art over time to realize that the definitions of good/bad, right/wrong, beauty/grotesque, prized/worthless all mutate to reflect the ever-changing values of societies. Embracing a historical perspective of art also teaches the importance of self-reflection, resiliency and enduring confidence.
I believe that people more deeply grasp learning through action and creativity. Our involvement with others expands our sense of self and provides an awareness of our place and purpose in the world. I raise questions on the important role of art in shaping public opinion, in uniting people, and in defining cultural values.
My students analyse the art of other civilizations to understand the struggles of their people and the need to inspire greatness. I challenge their beliefs, so they test their own boundaries to evolve a personal ethic in their work and a compassionate global mindset in their lives.
Students are taught to use art to express not only themselves, but to also communicate the values, dilemmas, strengths and shortcomings faced by their community in an ever-changing world.
Learning through collaboration
The creation of art is seldom an isolated experience in my studio. All of my students are given opportunities to collaborate so that they can develop respect for each other's viewpoints and skills within the creative process. We explore art from different mindsets and in different contexts, reflecting upon our own efforts and the work of others.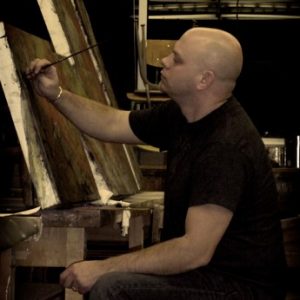 I urge students to experiment with diverse media to discover their own talents and creative interests. They gather feedback and elicit reactions from peers, mentoring alumni, and visiting professors to develop their technical proficiency and confidence as artists.
They are introduced to culturally divergent professional artists who visit the classroom and professors who critique students' efforts at college campus workshops.
When their work is analysed by university professors, professional artists, myself, or classroom peers, all students are expected to employ appropriate art vocabulary and active listening skills to explain or defend their work. As a result, my students are fully engaged throughout the learning process as I teach them how to develop their unique artistic skills and self-manage their efforts in a timely fashion.
The importance of cultural diversity is thoroughly reinforced as students of various races, religions and nationalities collaborate in the art studio where they are empowered to listen, learn, and lead from each other. As each of my students graduate, they also shoulder their talents, values, and responsibilities to enhance the world around them to create a better, more peaceful world.
I relish community-based education. I take students into university workshops so they can directly work with professors from colleges across Wisconsin. Their artwork is critiqued informally and formally for revision and reflection.
These professors not only offer students a window into college, but also make recommendations for financial support, if needed. In 2018, $3.5 million was offered to 41 of my seniors as scholarships were put forth to draw in talented artists to multiple universities. In 2019, $2.5 million was offered to 21 visual art students.