IB World magazine investigates what is being done to ensure all students have equal access to college
When the admissions bribery scandal hit the headlines in the US this year, it put a spotlight on the fairness of the entire system. Several individuals were accused of paying money to influence undergraduate admission decisions.
The make-up of some highly selective colleges and universities in the US still does not reflect society. At 38 colleges in America, including five in the Ivy League, more students came from the top 1 per cent of the income scale than from the bottom 60 per cent. This is according to a study by Harvard University's Equality of Opportunity project.
Students from privileged backgrounds have an advantage when applying to selective colleges. They can afford private tutors and interview prep coaches. Plus there are legacy admissions, where students are accepted because their parents also attended. US colleges have recognized they need to take action to encourage a more diverse student intake.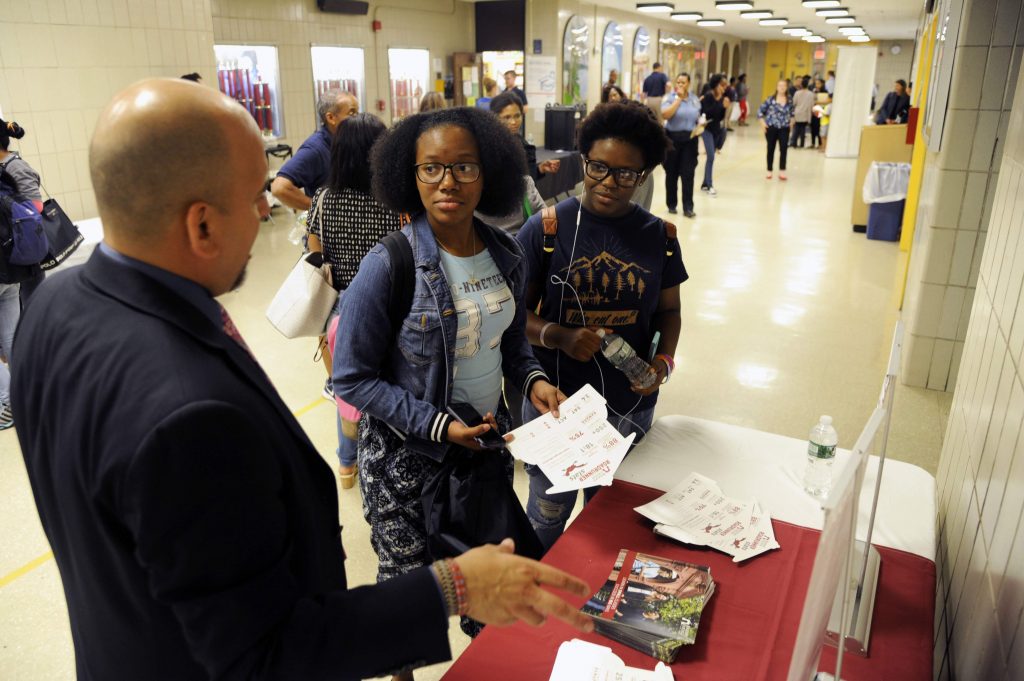 In 2015, the Coalition for College was formed to improve the college application process, particularly for those students from historically underrepresented groups. It provides students with free online college planning tools and resources, and has since grown to include over 140 colleges.
"We believe that all students should have equal access to information about the college application process," says Annie Reznik, Executive Director of Coalition for College. "Colleges are working to remove administrative barriers to make applying easier for all students, including low-income students and those whose parents didn't attend college."
Rutgers University–New Brunswick, in New Jersey, US, is a member of the Coalition for College and one of the most diverse institutions in the US, with almost a third of each class made up of first-generation college students and a third eligible for a Pell Grant (a Federal programme that offers a source of financing for students).
"Our diversity and access efforts span from planning supportive recruitment programmes for low-income students eligible for the NJ-specific Educational Opportunity Fund to hosting dozens of on-campus tours for under-resourced high school students each year," says Courtney McAnuff, Vice Chancellor, Enrollment Management at Rutgers University–New Brunswick.
The university also runs the Rutgers Future Scholars (RFS) programme, which helps middle school students (7th grade) through their educational trajectory and into college with tuition-free education at Rutgers if they earn admission. McAnuff says it has had notable results, and the university has been successful in graduating students from a broad variety of backgrounds.
"This is proof that a test score does not represent the full story of what a student is capable of." McAnuff believes that appreciating the context in which students are situated, in many cases, points to how they have already persisted and achieved.
A graduate's view
Markus Reneau, a Yale graduate and IB Diploma Programme (DP) alumnus from International High School of New Orleans, Louisiana, US, believes that universities need to widen the net when looking for applicants. "There are bright students across socioeconomic status, and the schools that have never before produced a university student can have hidden gems," he says.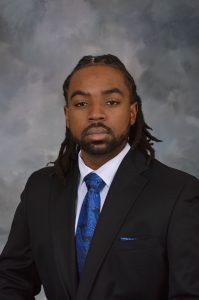 He believes his IB education helped him get into Yale and succeed. "It was comforting to know that the DP truly acted as an equalizer and gave me the mental endurance and agility to adapt to the academic challenges I faced at Yale."
Markus was the first student to apply to Yale from his charter school (which had only been open for three years). This was despite the fact that Yale did not even invite his school to their regional admissions visit in New Orleans. The only reason he knew about the visit was because one of his school's board of directors was also a counsellor at a local private school, which was hosting the visit.
Transparency is what's missing from the admissions system, says Markus. "There is a lot of confusing jargon and double speak that takes place between admissions counsellors, high school college counsellors, students and parents." And, it is more difficult if parents have not attended college themselves.
"Universities could create translation guides, helpful videos or even just webpages with monitored Q&A functions to field questions from those who are interested in their school but confused," he suggests.
Markus is now determined to help others have the same opportunities he did. He has worked as a teaching fellow with Breakthrough New Orleans, a programme that encourages students to apply for highly selective colleges and universities by introducing them to the college process. He is a product of the programme himself: "I can remember Breakthrough being the first time I saw myself in college because I was able to meet, spend time with and develop a relationship with someone who was in college who looked like me and came from the same place."
Financial aid
Reaching out to students from diverse backgrounds is key. Many high-achieving students from low-income backgrounds don't think they can get into some highly selective colleges and universities or be able to pay for them.
A recent study by Susan Dynarski, Professor of Public Policy, Education and Economics at the University of Michigan, found high-achieving, low-income students who received a personalized offer of free tuition were more than twice as likely to apply, be admitted to and enroll at the university.
Markus believes that universities need to lead with their financial aid packages to help improve the diversity of their intake. "For students from impoverished backgrounds, financing their education is always at the forefront of their minds," he says.
"I was always under the impression that affording an Ivy League school was out of my reach. But, thanks to generous need-based aid, I was able to graduate with zero debt."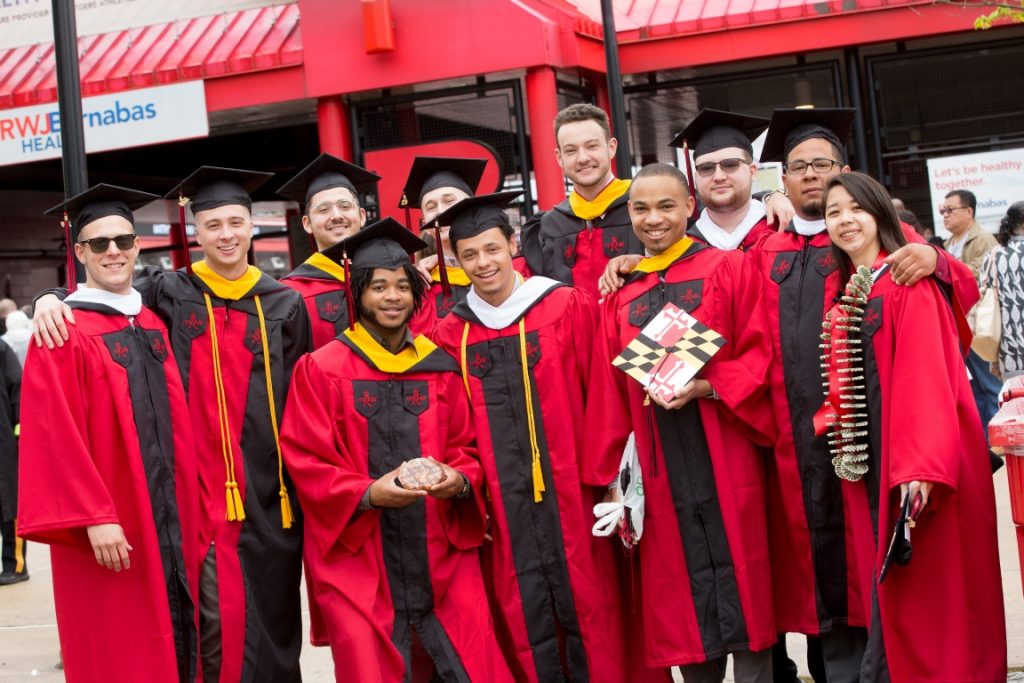 Early intervention
In the UK, top universities, such as Oxford and Cambridge, have also been criticized for their lack of diverse intake. In response, Oxford University has recently announced its Foundation scheme, which is designed to increase the proportion of successful applications by students from disadvantaged and underrepresented backgrounds.
It will offer students with high academic potential from disadvantaged backgrounds a free pre-degree one-year course with contextual entry requirements thereafter.
Harry Hortyn, Founder of charity Universify, says: "It seems fairly obvious that a candidate who attends a school with excellent teachers and smaller class sizes has certain advantages when it comes to getting better grades. We need to get past these advantages to uncover a candidate's genuine academic potential." Universify, which works with Oxford University, is dedicated to widening access to highly selective universities.
"The recent news that Oxford is committed to a goal of an intake of 25 per cent of students from more deprived areas shows a true commitment to a fairer entrance system. However there is still much more to do, and a goal of 40 per cent is what we should be aiming for to genuinely reflect society," he says.
Hortyn believes early outreach is crucial. "Universities need targeted support to help disadvantaged students overcome three key barriers, namely attainment, aspiration and feeling at home in a university setting. Too often, interventions start in year 12 [age 16-17], which is far too late to meaningfully alter a young person's educational trajectory."
Around the world, select universities are under pressure to tackle social inequality in higher education. But, will things change for the better? It can do, but it's up to schools and universities to work together to make sure all students, regardless of their background, feel that a place at a top college is something they can aspire to and achieve.