Inclusion in education involves continuous change, mutual respect, and constant support.
As the world and its people continue to change, it is increasingly crucial to embrace the diversity and differences that make each individual unique. Through its four programmes, the IB aims to offer opportunities for students to explore and affirm their identities and to allow for the personal growth of each student. By working with schools all around the world, the IB wants to support the development and structuring of inclusive education in a manner that will make sure every student is supported. The principles of an inclusive education are based on the fact that education for all is considered a human right, and that all learners deserve equal opportunities in accessing this education.
However, before delving into strategies to promote inclusion in the classroom, school, or assessments, it is important to take a step back to understand what inclusion, learning diversity, and barriers to learning mean to the four IB programmes.
"An ongoing process to remove barriers to learning, with respect to all students"
Jayne Pletser, curriculum manager for inclusive education at the IB, explains that the IB's definition of inclusion as "an ongoing process to remove barriers to learning, with respect to all students. The IB acknowledges the changing histories of students – barriers to learning and assessment are not restricted to those with a 'statement of needs'". Inclusion is facilitated in a culture of collaboration, mutual respect, support and problem-solving involving the whole school community. Likewise, inclusion can be impeded when learning barriers are not identified and removed.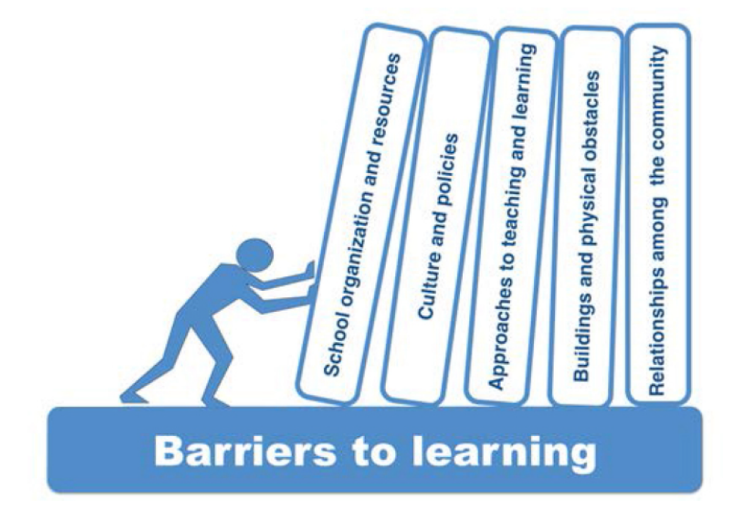 Part of the ongoing process of inclusion aims to increase access and engagement in learning for all students – something that is achievable when barriers are removed. Barriers to learning may be found in the way schools are organized and resourced, their cultures and policies, the approaches to teaching and learning, the physical aspects of buildings and the ways in which individuals within the school community interact daily.
The life of a student is constantly changing and sometimes these changes can come unexpectedly and suddenly – exam stress, breaking a bone, becoming a refugee, moving out of a house or country, learning challenges, changes in a family's environment or community, and much, much more. These are all examples of barriers that can hinder optimal learning.
Whose responsibility is it to create an inclusive environment?
How a school puts the definition of inclusion into practice will, naturally, be dependent upon the school context, culture, and national legislation, whilst also in keeping with IB principles and polices. No matter the situation, schools have the responsibility to foster social, emotional, and physical well-being of its students and teachers, as well as ensuring students are understanding of situations that are different from their own.
Additionally, community involvement when creating inclusion plans or promoting inclusion allows for a school to respond to the learning needs of the whole community, and to make sure the voices of all learners, their parents and caregivers, support staff, and non-teaching staff are heard.
In a world that is becoming increasingly globalized with students coming from all walks of life, inclusion in education is not just a suggestion but rather a necessity. The IB has always celebrated students' differences, and part of this celebration includes constantly identifying and removing barriers to learning.
This blog is the first of four parts focusing on inclusion and learning diversity in IB programmes. IB World School teachers and coordinators can read the IB Access and Inclusion policy on My IB.