What are transferable skills?
Transferable skills are qualities that can be transferred from one job to another. They play a pivotal role in successful recruitment and professional achievement in today's workplace. These include, communication, courtesy, flexibility, and interpersonal skills. These skills are embedded in language learning, with the ability to communicate ideas clearly both in spoken and written form. Communication, as one of the learner profile attributes, is a skill that is very much at the heart of the IB.  Knowing a language isn't a guarantee of good communication skills, but it is the first building block. If we can communicate well in one language, there is no reason why we should not be able to develop this ability in all our other languages.
"Success is based not only on what you know but also on how you can communicate it" (Klaus, 2010)
The benefits of learning new languages
Intertwined with our students' language repertoires is an abundance of intercultural experiences gained from their varied life experiences; living in multicultural families, attending schools with diverse student populations and living abroad. For example, knowing that greeting a person can include a combination of kissing, hugging and handshaking, or not touching at all, but rather bowing is often key to starting a conversation well.  Even if you do not speak a language yourself, you might know certain conventions associated with a language, such as the need to adjust how direct or confrontational you are in a conversation as 'saving face' might be key to connecting positively with your interlocutor. This flexible use of language and intercultural understanding can allow you to temporarily align your identity with others, paving the path to collaborating and finding solutions together.  Within the IB, Career-related Programme (CP) students have a unique opportunity to practice and play with language, both in language development classes and applying skills in other areas of the programme, like the personal and professional skills course that is part of the CP core.
"It allows you to meet new people, travel abroad and work in multilingual environments"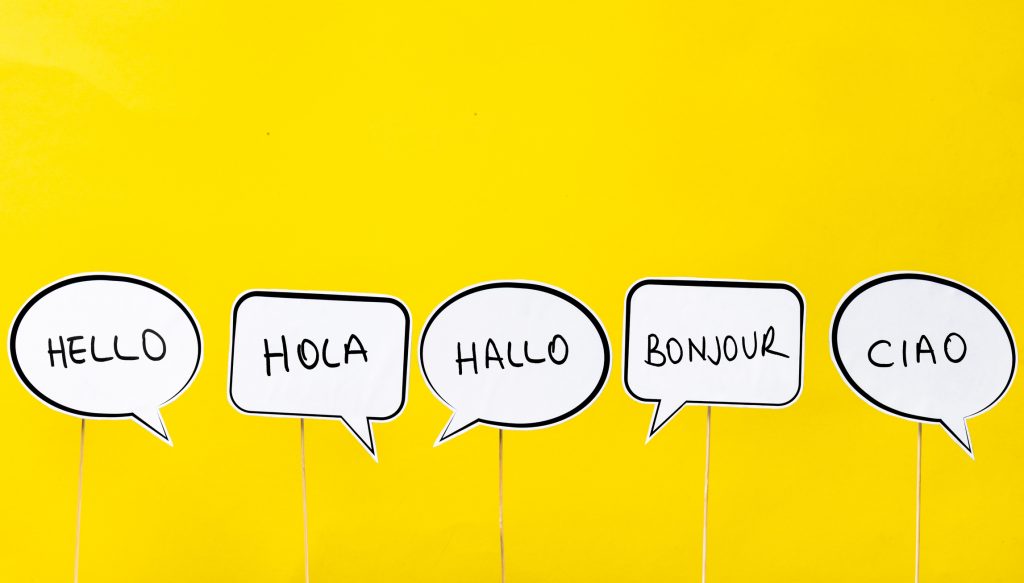 In addition to the communication benefits, learning new languages can deepen your understanding of your first/other language(s). We never learn a new language without drawing our understanding of the structure from our other languages; we find what is the same, what is similar and what is very different.  Learning a new language in school can also pave the way to learning a related language later in life when needed.  If you have learnt Russian at school, then moving to Poland later for work or studies will not be such a challenge.
So how does language learning contribute to transitions into further education or work? Language learning might allow you to study or work in your own country. It allows you to meet new people, travel abroad and work in multilingual environments. A new language can open the possibility of connecting with millions of people, which only means more opportunities.
If you are interested in participating in the curriculum review for language development, please email cpdevelopment@ibo.org for more information.
* * * * * * * * * * * * * * * * * * * * * * * * * * * * * * * * * * * * * * * * * * * * * * * * * * * * * * * *                   
Susan Stewart is part of the International School of London's Middle School Research Institute and chair of the ECIS MLIE (Multilingual Learning in International Education) special interest group.  Susan has lived and worked in Thailand, the UAE, South Africa, Belgium, Oman and Sweden, and has raised two bilingual global-nomad children. Susan has a Bachelor of Arts degree in Linguistics and French and an MA in Applied Linguistics and Communication from Birkbeck College, University of London.  Susan speaks English, French, German, Afrikaans, Swedish and Arabic and is a lifelong learner of languages. Susan is active in the local community in promoting the use of home languages, delivering regular parent workshops around the challenges of raising bilingual children in monolingual environments.  Susan supports a group of heritage language schools in the local community and is interested in the interaction between (international) schools and local language communities.