"We set huge goals for ourselves and some people will tell us, 'you're a girl and you're from a different country so you can't achieve that."—Foluke Akinkunmi
It is these types of stereotypes that Foluke, along with classmates Raphaela Borja and Elina Feili want to break down. That's why they established G Inspire 360—a YouTube channel which addresses harmful stereotypes in a talk show format. "We want to inspire teenage girls to break down stereotypes and work hard to achieve their goals, regardless of their gender," says Foluke.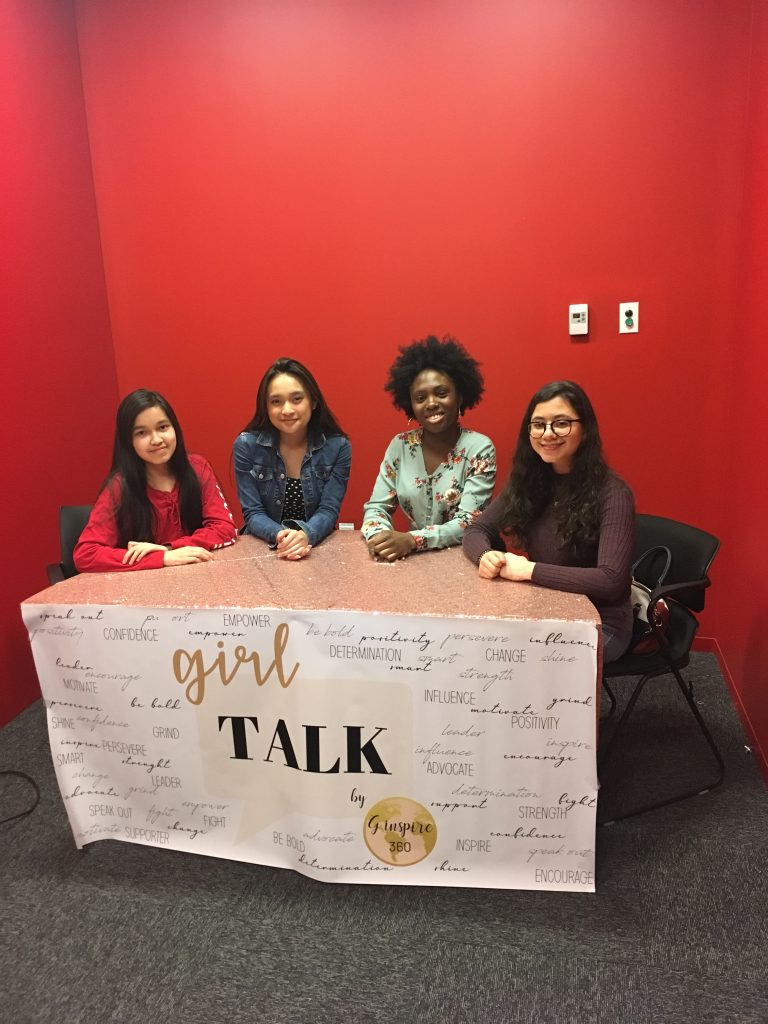 "The three of us are all first-generation immigrants, and being in an advanced educational programme like the IB Diploma Programme (DP), it encouraged us to see that our gender and our background does not decide how successful we are in school, work, and in life."
In their first video, Girl Talk Episode 1: Stereotypes, they discussed their experiences. "Girls around the world face negative stereotypes and generalizations, and we wanted to make a video focusing on the importance of how these are often wrong and hurtful. We wanted to show that as young women, we have the power to disprove hurtful stereotypes and show that we are capable of anything we put our minds to," says Raphaela.
Responses to the video have been positive, and the students have had the opportunity to spread their message on CBC Nova Scotia—a national broadcasting channel. "Many of our classmates have commended us for making these videos and sharing difficult stories. Some have told us that they have also experienced the things that we have spoken about, and hearing us helped them a lot, says Elini, "that made us very happy because we are achieving our goal."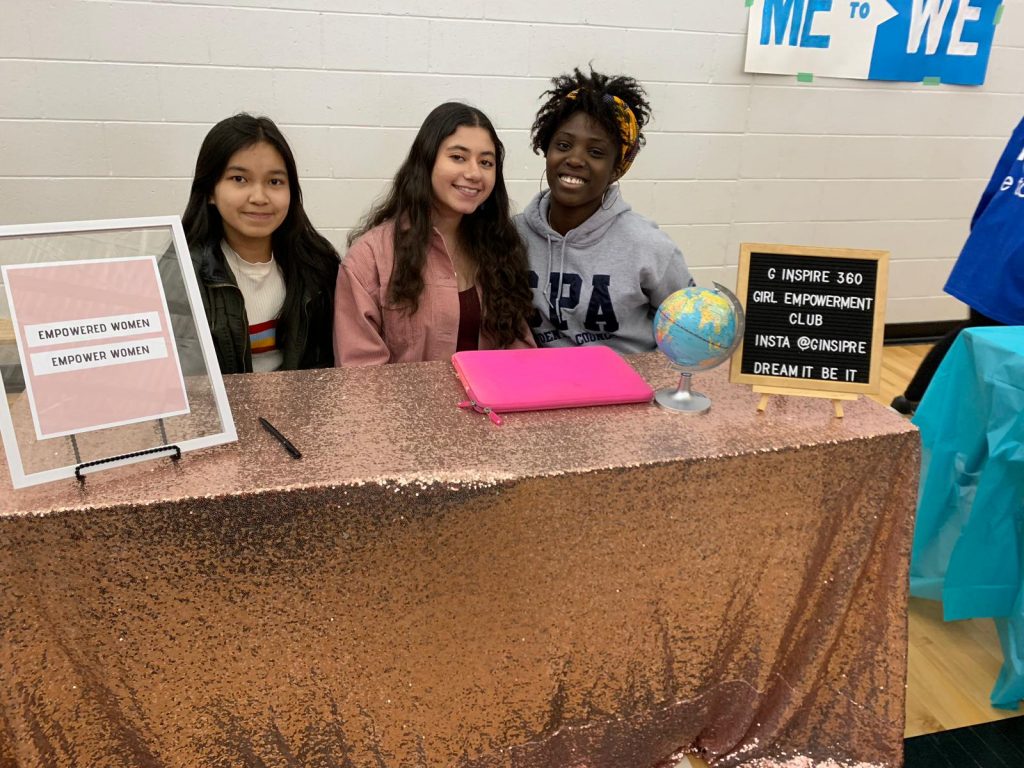 Foluke says establishing G Inspire 360 has helped them strengthen different IB learner profile traits such as communication skills, being principled, being open-minded, reflective and taking risks. The students are developing more community and global projects for G Inspire 360. "We are planning on sending inspirational posters about women to schools in different countries," explains Foluke.
G Inspire 360 is currently making plans to donate various items to Adsum House—a local women and children's shelter.