"All children deserve an education", believe IB Diploma Programme (DP) students David Li and Valeria Garcia at Lamar Academy, in Texas, US. That's why they created the Beyond the Border project, which addresses the lack of education and social issues asylum seekers from across Central America face in the US. The students visit the nearby Humanitarian Respite Center for two hours, three days a week, to teach children basic English and arts and crafts.
David says: "Stories about the horrors that children have to go through due to their lack of opportunities, that would otherwise be provided if they went through schooling, will stick with me for the rest of my life. I realized we had many kids at our border without outlets for creative or intellectual expression.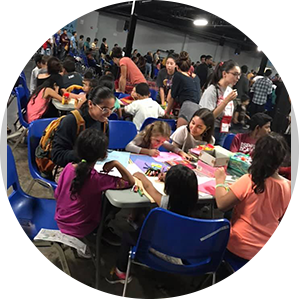 "Beyond the Border means that everything a child needs – attention, care, love and an education – shouldn't have any boundaries to it.."
Beyond the Border started as a Creativity, Activity, Service (CAS) project when David and Valeria were looking for ways to help their community. "We learned that the children were not learning anything, they were not doing much, and not really getting the attention that they needed, or deserved," says Valeria. The Humanitarian Respite Center provided some supplies, and the students received donations from the local community. David also brought his Lego for the children to play with.
 Beyond the Border has helped David and Valeria just as much as it has helped the children. "Interacting with them expands our perspectives. It's helping us become better people," says Valeria. "We've learned so much from the children as they have from us." David is now almost fluent in Spanish, thanks to all the practice he received from communicating with the children.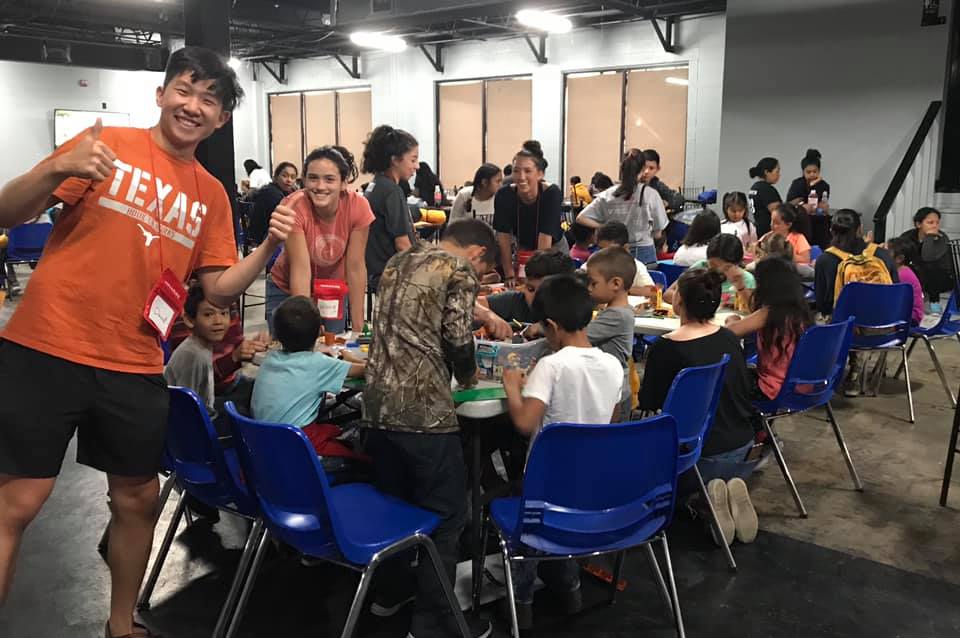 "During this project, we exemplified several IB learner profile attributes, specifically open-mindedness, communication, caring towards the children and most of all being risk-takers. Without taking a leap of faith in this project, we would have never been able to touch so many of these children's lives through our visits."
Since the start, the group has expanded to around 20 students, and is now a nationally recognized project. Vivian Tamez, French Teacher and CAS Coordinator at Lamar Academy, says: "What started off as something small, has grown to be something that the students could really be proud of."
This article is part of a series of stories from IB World magazine that bring to life the wonderful initiatives undertaken by IB students and educators from around the globe. Follow these stories on Twitter @IBorganization #IBcommunitystories. Share your great stories and experiences: email editor@ibo.org