The fires in the seaside village of Mati, Greece, in July 2018, which spread across two coastal towns, was one of the deadliest and most devastating events to happen in Greece. It left 103 people dead and more than 140 people were hospitalized. People died in their homes, cars, or as they tried to get to the sea. A year has passed, and many people still live in shelters.
Many children at Agia Marina Elementary School, in Mati, lost their homes and some relatives during the wildfires. Two IB Diploma Programme (DP) students at Athens College wanted to help. Aliki Coulouvatou and Mary Sarantitis created an interactive art project to add a splash of colour to their lives.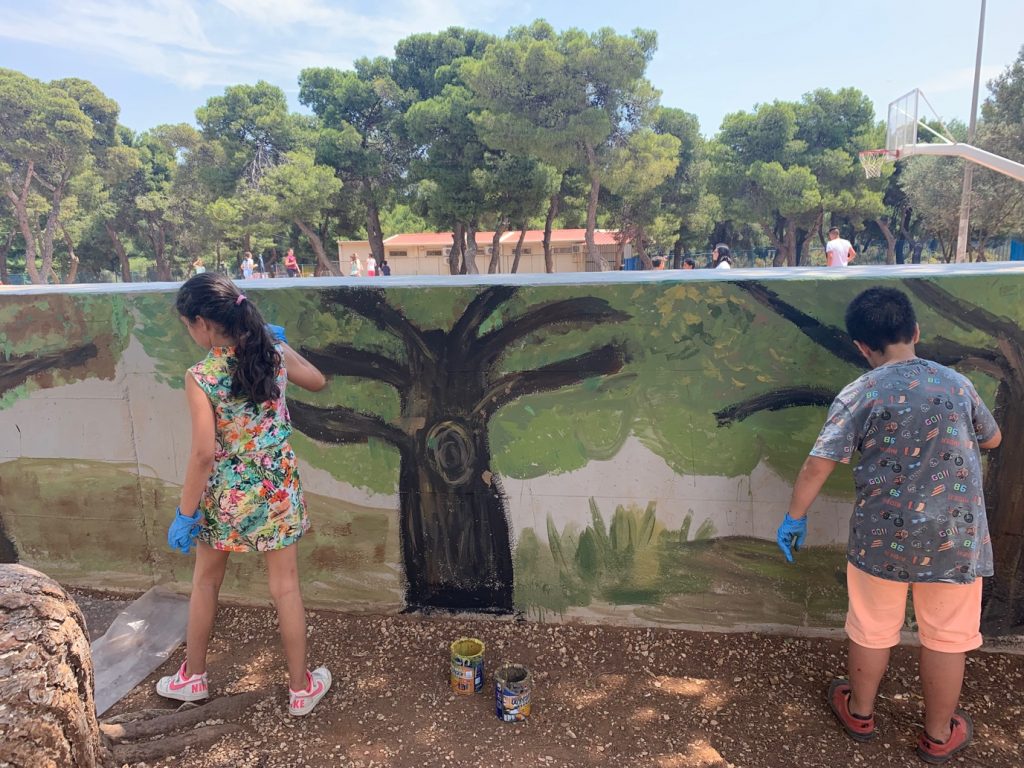 Aliki says: "Since the mural was next to a basketball court, we also wanted to have an aspect of game spirit and set the symbol of the Olympic Games in the middle. The process of creating something together with young local children was amazing. We would go there in the mornings and spend hours creating the mural, and at the same time, have fun interacting with the children. We wanted to have it finished before their end-of-school-year festivities, which took place on the court."
Students raised funds to buy the necessary equipment for this Creativity, Activity, Service (CAS) project – such as paint and brushes – through donations from family and friends.
The Agia Marina students' enthusiasm and willingness to actively participate was very positive. However, due to the large number of children who wanted to help, it was hard to find a small task for everyone. "We put children in groups, assigning each group with a small task. The groups gathered during different school hours so that everyone could add their own splash of colour to the mural," explains Mary.
"This project was a heart-warming and emotionally fulfilling experience. Through this project, we learned that small acts of kindness could change and brighten up an individual's life."
Athens College President, Richard Jackson adds: "We are immensely proud of the students' work. They are living proof that it only takes compassion and determination to fulfil a need expressed by the local community and make a true impact."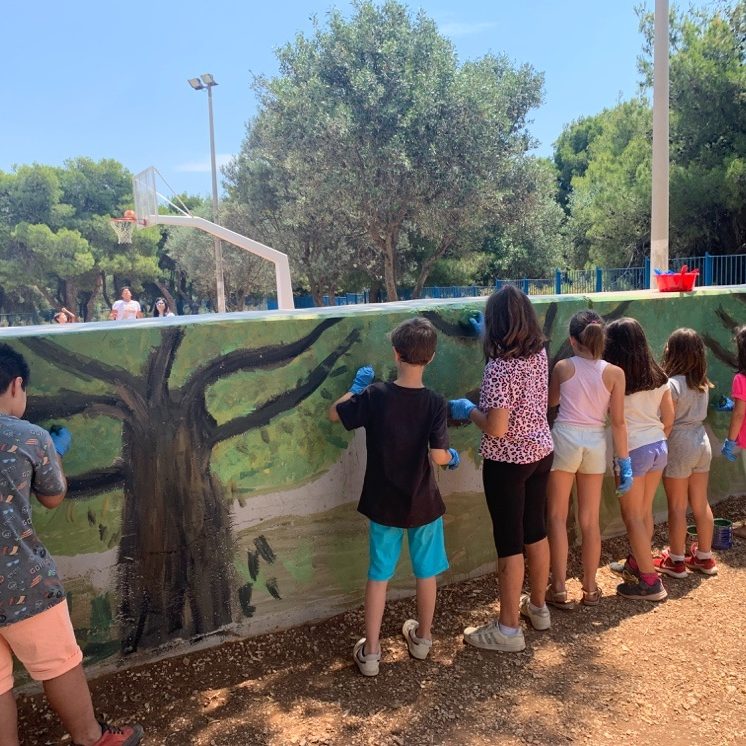 The students displayed many IB learner profile attributes, including knowledgeable, caring, communicator, open-minded and reflective. "Being knowledgeable was important as our project was focused around a terrible real-life situation. This required knowledge about the events that took place last summer; how the families had been hurt physically and mentally; and, most importantly, the emotional weight and burden that the young children had to face and are still facing today," says Aliki.
Mary adds: "Being caring – especially towards the children – was very important, keeping in mind the hardship they went through and also their need to feel happy and carefree. Our main goal for this project was exactly that."
The students want to return to Agia Marina soon. "Knowing everything that the children have been through, but keeping a smile on their faces despite all adversities, made us realize the significance of individual and collective efforts to make the world a better place for children to live in," says Aliki.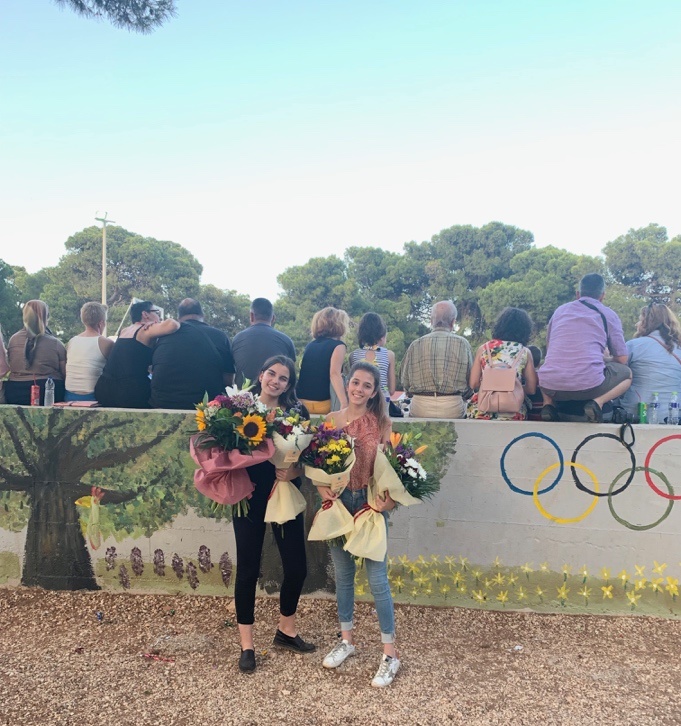 "Their enthusiasm acted as a symbol of hope and generated strength. Our goal is to return and find other ways to balance their life and bring joy by other small, inspiring acts they might also enjoy."
This article is part of a series of stories from IB World magazine that bring to life the wonderful initiatives undertaken by IB students and educators from around the globe. Follow these stories on Twitter @IBorganization #IBcommunitystories. Share your great stories and experiences: email editor@ibo.org