A Diploma Programme (DP) student has set up a non-profit fashion brand with the help of an indigenous community, and uses the profits to help them generate a steady income
It can be challenging for people living in rural areas to find employment. The Loom Project brings to life the creations of the indigenous community weavers, and provides jobs to skilled workers.
Product designer and founder of The Loom Project IB Diploma Programme (DP) student Gabrielle Uy at the British School Manila, Philippines, works with weavers to turn traditional Filipino weaving into stylish bags and shoes that are sold to a wider audience. She buys more looms – the device used to weave cloth – for the weavers using the money she makes from selling her products.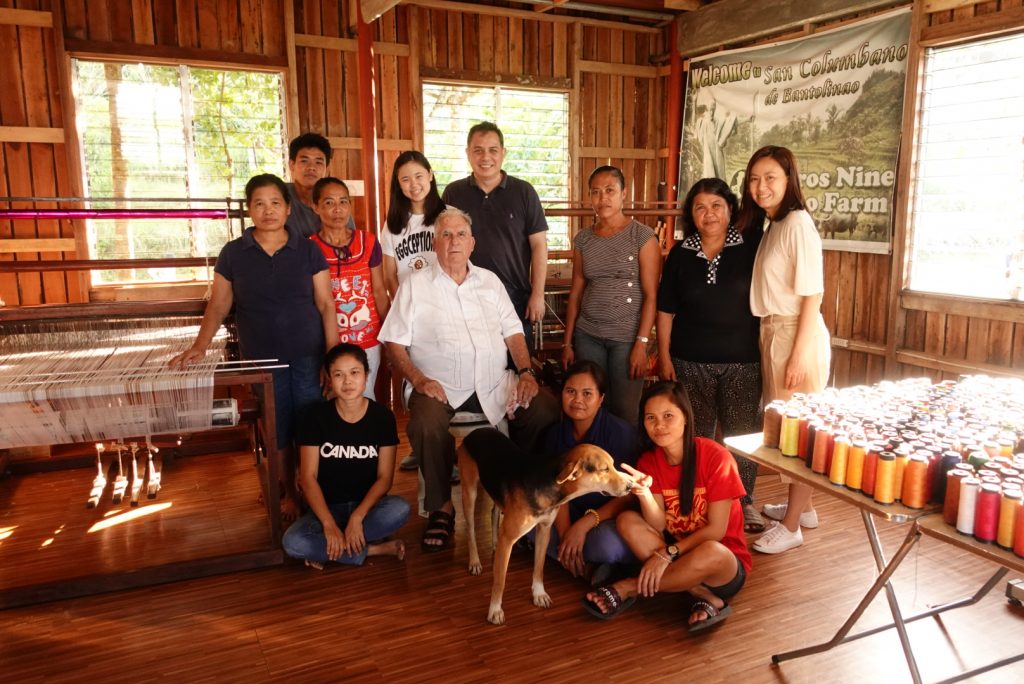 Gabrielle was inspired to start the non-profit fashion brand after she conducted research, for a school essay, on how commercialization can preserve the Filipino art of weaving. As part of the research for her essay, she travelled to Benguet and the mountains of Kabankalan in Negros Occidental to meet the indigenous weavers.
Gabrielle was struck by a girl who was roughly her age, working as a weaver in her spare time, so she could buy a mobile phone. "I had a lot of respect for her. The stuff she was weaving was cool and I couldn't do that. The work she produced was worth preserving." says Gabrielle.
"The weavers have all the skills they need, but they can't make a lot of income from weaving art because there is only one loom for every three people."
Since starting the project, Gabrielle has raised over USD$10,000 in profit and donated eight looms to the weavers, and is hoping to send two more very soon.
"Recently, we've been meeting with more weaving communities in need of looms from all over the Philippines. No two cultural groups weave in the same way; our islands have so much diversity and I'd love to celebrate as much of that as possible," she explains.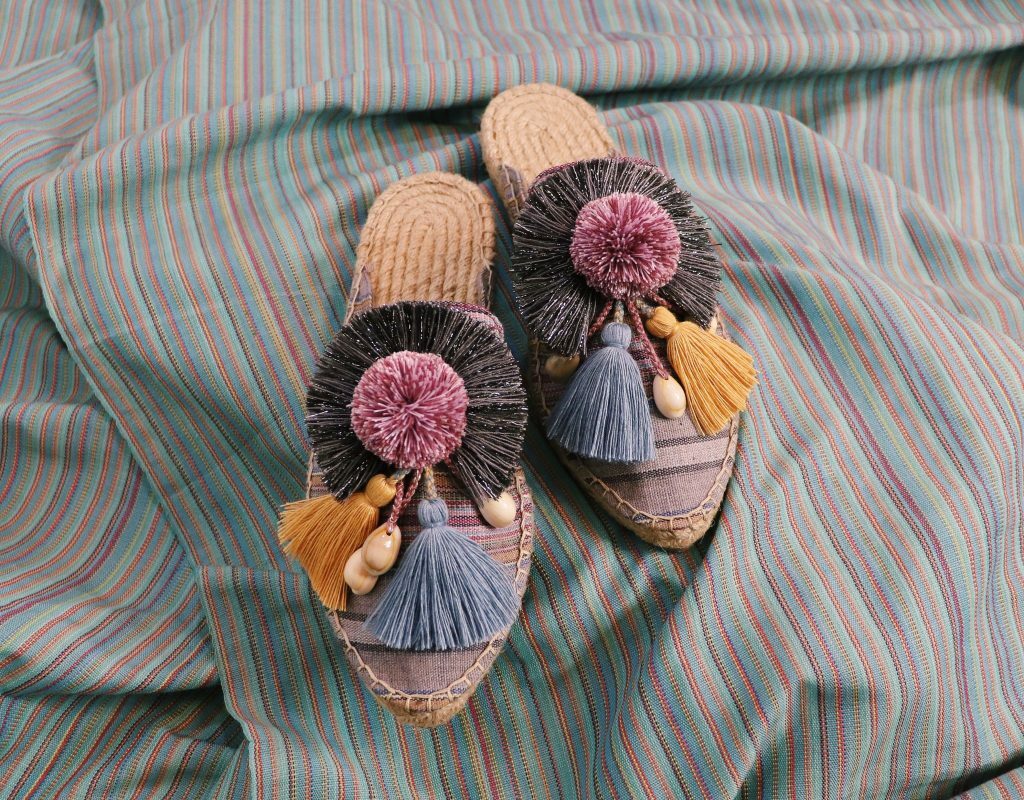 "Both my clothes and my country have always meant a lot to me, so The Loom Project is my small way of bringing about positive change to the fashion industry."
Launching the Loom Project was a real learning curve. Lack of capital was a major obstacle at the beginning. "I had to buy weaves very slowly, and sell items at really low volumes to friends and relatives," says Gabrielle. When she finally began selling publicly, the challenge was keeping up with the demand. "Weaves can take months to create and some patterns can't be made the same way twice."
Gabrielle is successfully combining her DP studies with running the business during the weekends. She has been able to develop various IB learner profile attributes during the project – caring, reflecting, thinking and risk-taking. "The IB has taught me to look at global issues like these from the perspectives of multiple disciplines – in this case, visual arts and business management – and find compromise where there was conflict. I did a lot of research and reflection on our ethical objectives to make sure that The Loom Project remained both culturally respectful and economically sustainable."
She has now expanded the collection into tops and jackets, and wants to make sure that the talented weavers are featured on her social media channels more frequently. "We would be nowhere without them and they really deserve more recognition," she adds. She hopes to continue to sustain the business even when she studies at university abroad. "I want to keep creating art that unites people and helps them in some way – in whatever form it might take."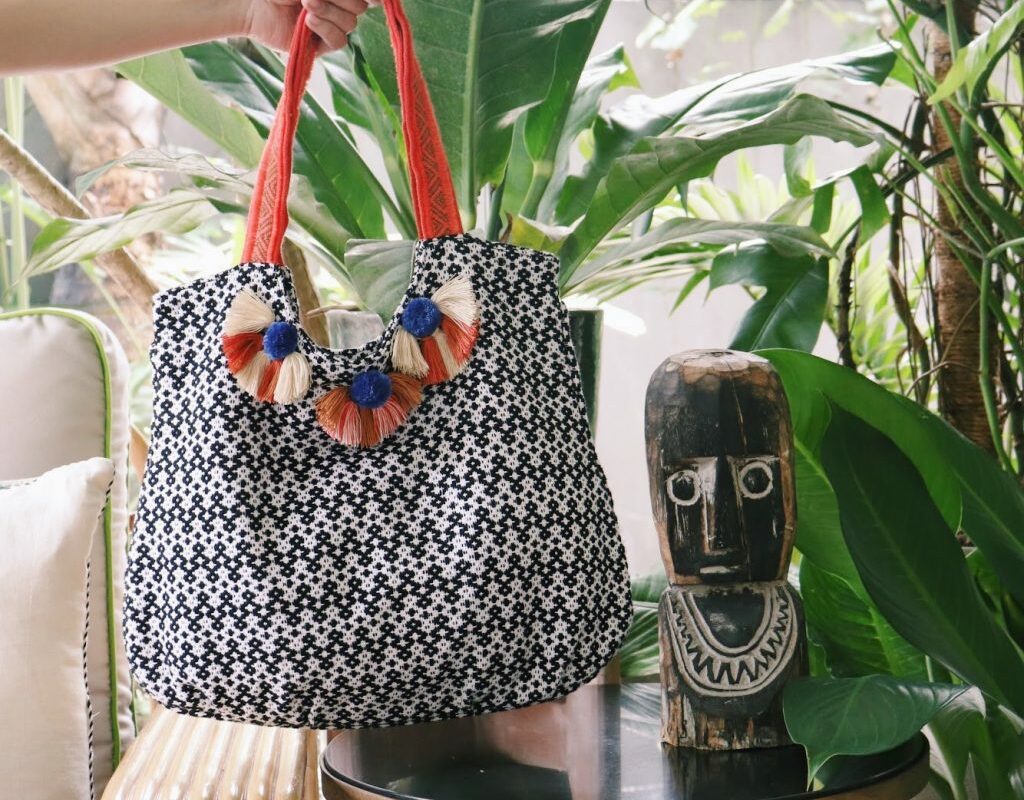 This article is part of a series of stories from IB World magazine that bring to life the wonderful initiatives undertaken by IB students and educators from around the globe. Follow these stories on Twitter @IBorganization #IBcommunitystories. Share your great stories and experiences: email editor@ibo.org
2019 is the International Year of Indigenous Languages, for more information, visit https://en.iyil2019.org/. Additionally, you can read the latest issue of IB World magazine here.