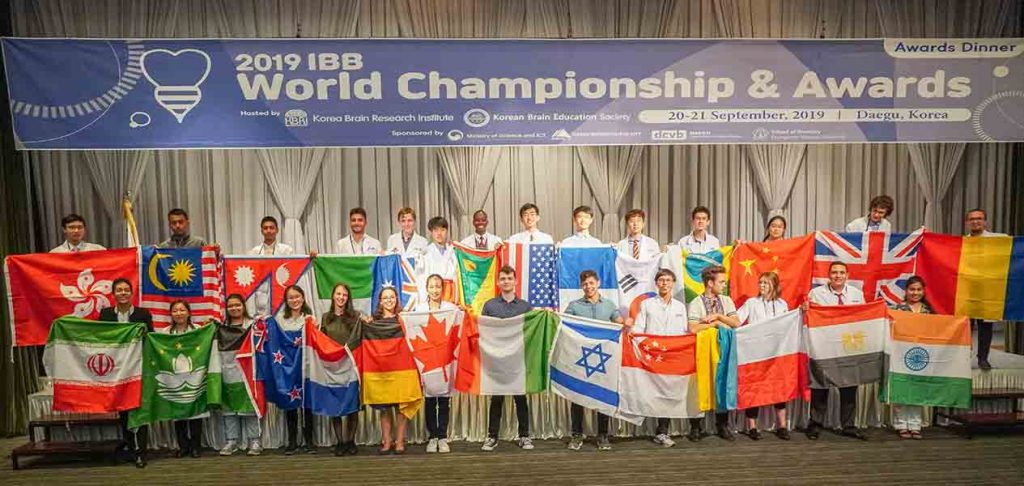 Jenny Sun has the "Best Brain" in Canada, after winning the Canadian National Brain Bee earlier this year. She also ranked 10th out of 28 countries in the 2019 International Brain Bee World Championship that took place in Korea, in September.
Jenny, who attended Old Scona Academic High School, in Edmonton, Canada won a CA$1,500 cash prize for her national efforts. The neuroscience competition for teenagers tests students on neuroanatomy, patient diagnosis and trivia.
Her interest in neuroscience is relatively new: "It began around 11th grade, when I was contemplating which subject I wanted to pursue in university," explains Jenny. "I discovered neuroscience as a potential field of interest and found it to be complex and fascinating. I became eager to learn more about the nervous system – its functions, its growth, and the causes for its disorders."
"The best part of the competition was meeting other intelligent, like-minded people from all around the world"
Jenny had a friend who won second place at the Canadian National Brain Bee the previous year, and started a club at school to encourage others to participate. "I thought the competition would be a wonderful opportunity to learn more about the field that I hoped to study in the future. So, I signed myself up for the regional chapter and ranked first place, which allowed me to head to the National Brain Bee."
The national competition win helped Jenny secure a summer internship in Dr Harley Kurata's laboratory at the University of Alberta, Canada – an experience she describes as invaluable.
Jenny's world championship ranking is an immense achievement, considering she had a very full schedule at the time – exams, an internship, a vacation to China, and managing her transition to the University of Alberta.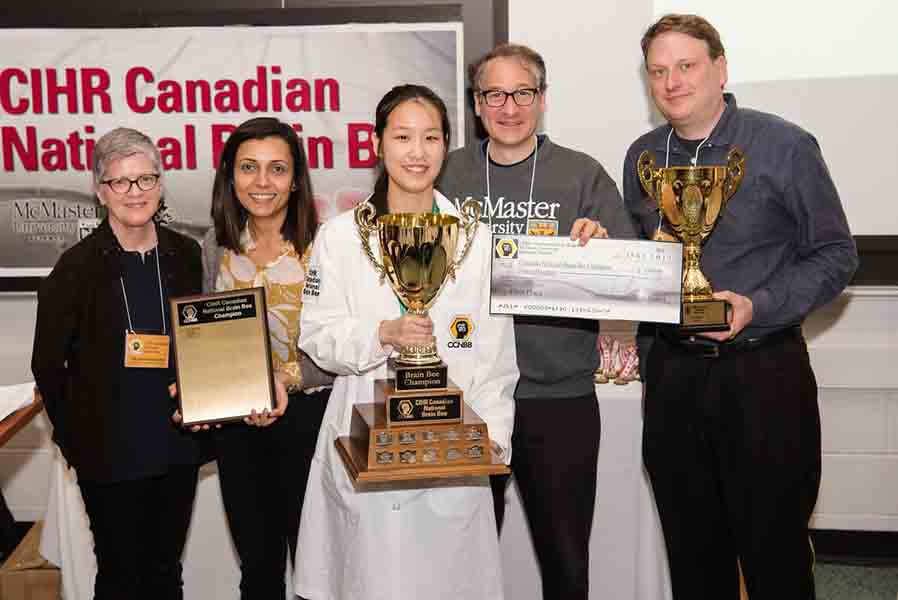 "I did begin to panic at one point about whether or not I'd be able to cover enough material in time. However, I eventually realized that the purpose of this competition was for me to learn more about neuroscience and develop a passion for the field. In the end, it is not about what rank I received, but the experience and the new things I learned.
"The best part of the competition was meeting other intelligent, like-minded people from all around the world who are dedicating their time into studying neuroscience. Being able to visit Korea was a great experience as well. Overall, I really enjoyed my time at the International Brain Bee. It is an event I will always remember."
The competition also put Jenny in good stead for university. "My understanding of several brain structures and functions became deeper than I could've anticipated," she says. "This competition has allowed me to glimpse the neuroscience and medical fields as early as high school, which I find is really extraordinary. Studying for the competition also helped me prepare for my biology HL exams."
As for the future, Jenny wants to continue to learn more about the human nervous system, while also contributing to identifying and treating nervous system disorders.
"Currently, my interests lie in learning more about the mechanisms behind epilepsies and seizures. If I could expand on these interests in the future, perhaps during my undergraduate degree, then I would be ecstatic. I am quite set on pursuing a neuroscience-related career, but, wherever I eventually end up, I hope to make an impact on our scientific and healthcare communities."