In the school district of West Ridge Elementary School, there is a competition between grade four and five students called the "Battle of the Books". Students create teams, read from a list of books and answer questions about the books in a competition called the "Battle". The questions asked are usually "thin" questions such as "In which book did Johnny run into bullies at the playground?".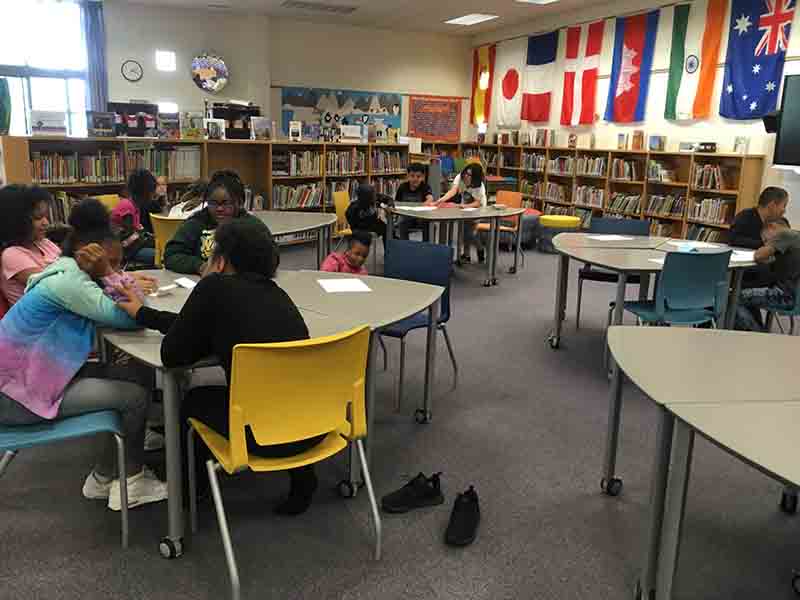 The school's librarian decided to take this competition a step further with a creative initiative. "We thought our students could do more, so we set out to make questions that were more open-ended and inquiry-based, and we created an IB-based Battle of the Books", said Mark Westhoff, the librarian of the school.
Here are some examples of the questions the school used:
 Q: Pick a character from the book, Sisters, and an IB learner profile trait. Explain how the character exhibits that trait.
 Q: Explain how the key concept of Causation fits into the story, I Survived the Great Chicago Fire, 1871.
The "Battle" was divided into three rounds of questions, and the final "bonus" written round asked teams to compare and contrast certain elements in one of the books on the list. The librarian of the school, with the aid of the school's IB Coordinator, read and evaluated the students' answers to the bonus question.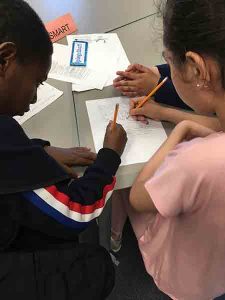 "One of the key elements in our battle is the inclusion of picture books and lower-reading-level texts. A student doesn't have to read a novel to come up with thinking questions, picture books also work well for this!'', adds the librarian. "When promoting our program, I always used the word, "battle," which gives students an image of competition, which they like! The battle is a way to make reading exciting and accessible to students of various abilities'', says the librarian.
During the last week of school, a party in the library was held to celebrate the students' hard work, and all participants were invited to this event. The school hopes to include more PYP schools in the future, and perhaps have a competition between schools or even a tournament!