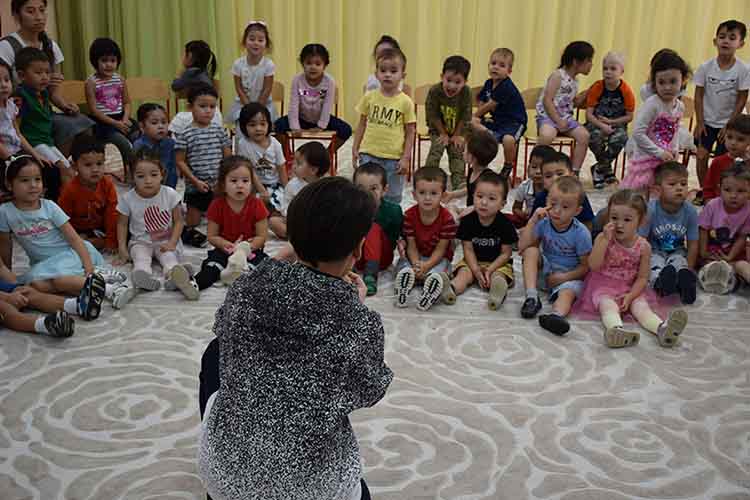 Miras International School, Nur-Sultan, guide their students to develop critical-thinking and problem-solving skills by relating classroom studies and laboratory experiments to real life situations. This allow them to combine the IB learner profile with STEM teaching.
One example of this is the "Water is everywhere and for everyone" STEM project for Middle Years Programme (MYP) Year 1 students, where they had the opportunity to experience, first-hand, the cruciality of water for our planet and by extension, for all living beings.
"It was fascinating to see the interaction between students talking about water, its constituents and its importance for the survival of living beings", adds the teacher.
Students had the chance to demonstrate their skills by creating a filter for potable water. STEM played a principal role in this procedure, but they also explored the issue from a variety of perspectives. For instance, in the Language and Literature classes, students had the chance to study water from a cultural perspective. They explored the diversity of myths and legends from different countries and cultures, to understand the symbolisms and meaning of water in human history. Furthermore, students also explored the present water crisis and today's endeavors to find solutions.
The students decided to create an array of lessons for kindergarten children, explaining the importance of water and the ways to keep it clean, as part of their Creativity, Activity and Service (CAS). Students were able to combine the theoretical and practical part of their courses. They extracted myths and literature to explain the importance of water, by using scientific explanations and designing several scientific experiments to demonstrate the physical and chemical influences of water. Since their audience consisted of 20 younger children, the language and explanations had to be simplified.
"Our research about water through STEM and Language and Literature gave me the overall understanding of the connections amongst different disciplines. Language and Literacy skills are highly important to deliver quality information", adds Takezhan Keneskhan, a student of grade 6.
"Presenting in front of kids gave me a sense of confidence, and that's why I like service activities. It was also interesting to learn about water through other perspecitves, as opposed to the first view from subjects such as Literature and STEM. The success for me was the smiles on the children faces", highlights Amir Yergozha, another student of grade 6.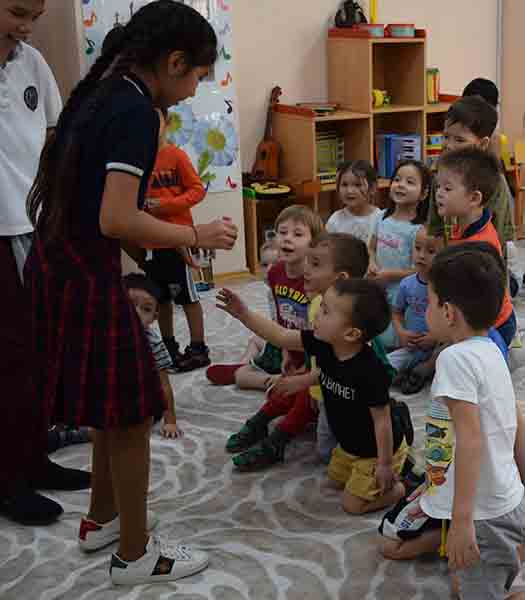 MYP Year 1 students easily found the connections between Science and Language and Literature by building hypotheses of why authors utilized symbols of water, what characteristics they describe and its effect on characters.
This experience without a doubt aided students to build self-confidence, demonstrate their skills and learnings and grow awareness among the younger community. Students were overwhelmed by the feeling of meaningful and general understanding not only about water, but its importance but for the world as well.