University of the People (UoPeople) scholarship recipient, Olalekan Adeeko, from Baptist Boys High School Nigeria, discusses the importance of integrating technology into the classroom and how this opportunity will help him achieve his goal of lifelong learning.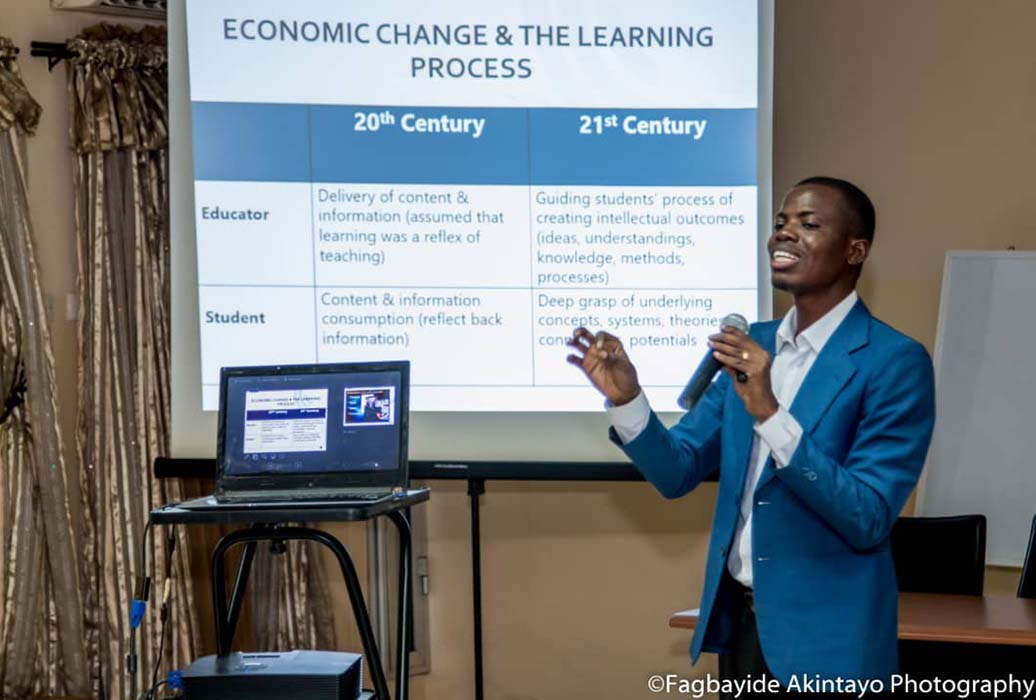 Olalekan Adeeko is a specialist in Education Technology and 21st Century Learning, and he is also a teacher at Baptist Boys' High School in Nigeria. In this blog, he explains the role that technology plays in education and the importance of being a lifelong learner.
1. How will the UoPeople scholarship support your professional goals?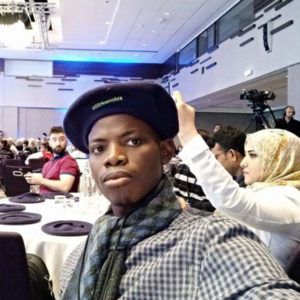 The UoPeople Scholarship will help me fulfill my long-term goal of lifelong learning. Whether you are 17 or 50 years old, you should always strive to learn more about the world. I got to know about this scholarship one day when I was browsing through the Internet, and when I saw it, I immediately knew that I had to apply. I love the IB and their programmes are in line with my principles and values. I believe that teachers should help students construct their learning, and the UoPeople scholarship will enable me to do that.
Furthermore, the courses and the IB have helped me rediscover myself and this opportunity allowed me to interact with teachers from all over the world. The focus on critical thinking, independent learning and many other principles are qualities that I would love to incorporate in my classroom. Education plays a big role in the lives of students and it should be upheld with the highest standard among other notable industries.
2. What role does technology play in education and how do you bring that perspective into the classroom?
I usually start by telling students and teachers that technology is not the cake, but the icing to the cake. Technology cannot turn a bad teacher into a good teacher, but it can certainly make a good one better. Therefore, we have to make sure that teachers know what they are doing and have the right strategies in place to deliver high quality lessons.
The students we are teaching today are considered to be 'Facebook babies' because they know how to manipulate technology. If you want them to learn, you must find a way to incorporate knowledge and technology so that students can understand vital concepts. The role of technology is wide and critical, and we have to be strategic in the way we use it.
3. What do you think would be the most exciting thing about teaching in an IB World School?
Having the opportunity to teach in an IB World School would be an eye-opening experience. Even though my school is struggling in terms of population and resources, I am immensely proud of what we have accomplished. However, if I had the opportunity to teach in an IB World School, I would be able to do more than what I am currently able to do. I would be able to learn more about: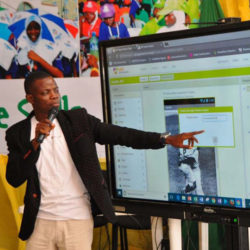 What I like most about the IB is that there are a lot of professional development opportunities and a lot of support from the organization. As someone who enjoys learning, I would be able to expand my knowledge and acquire tools that I could incorporate in my day-to-day teaching.
If you enjoyed this story, consider reading more below: