A bigger emphasis on learning through 'play' is cutting across cultures and ideologies with positive results, as IB educators tell IB World Magazine.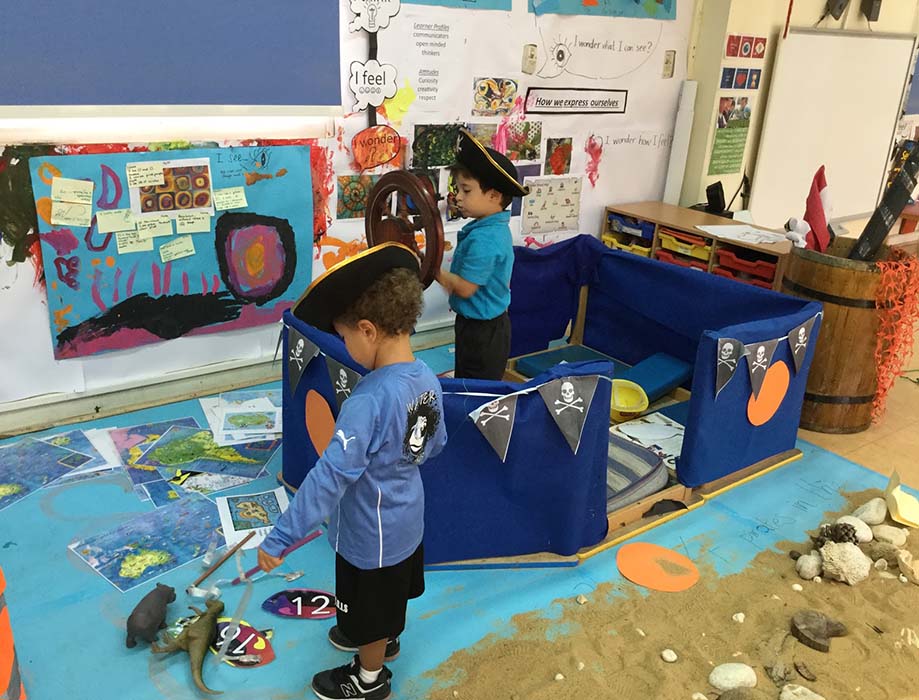 'Play' encourages children to experience learning through trial and error, without fear of failing, or pressure to adhere to adult-imposed expectations. When added to a school setting, playful learning can offer children an ideal opportunity to practise and master skills they have been taught, learn from each other and most importantly, direct their own learning. The results have been incredibly positive, according to the American Academy of Pediatrics:
Play boosts mental and physical health.
Play results in better engagement.
Play develops executive function.
In Finland, even though children do not start school until they are seven years old, they are encouraged to learn through play early on. Once they start school, they are immersed in a play-rich education that goes all the way to high school.
Play and the PYP
Playful learning is not a pedagogical ideology just recognized by the western world. In China, Anji Play ­– an experiment in outdoor play at preschool – is being expanded across the country, following a successful trial. In Singapore, the Ministry of Education is attempting to shift its focus on educational attainment to a new vision of childhood exploration and "purposeful play."
With regards to the IB, enhancements in the Primary Years Programme (PYP) highlight the importance of play. Teachers provide stimulating, engaging and open-ended resources for students to use independently, only stepping in when appropriate to question and encourage play.
However, teaching through play can come with several challenges, according to educators. These include:
But these challenges are not stopping IB World educators from providing successful, purposeful, playful learning opportunities as they explain below:
Vanessa Ellison, Senior Teacher – ACG School Jakarta, Indonesia
To help parents understand that there is more to learning than just academically structured lessons, we invite them to participate in the curriculum with their children, which heavily focuses on play and inquiry. Parents get involved in painting and texture experimentation, counting and patterning, construction and building games, role-play and story writing.
Play gives children the opportunity to collaborate, develop social skills, problem solving, language and numeric skills, as well as critical thinking, which are all invaluable life skills.
We work collaboratively with all parents and we encourage them to attend our assemblies and be guest speakers, as well as attend all information-sharing events, and parent-teacher and student-led conferences.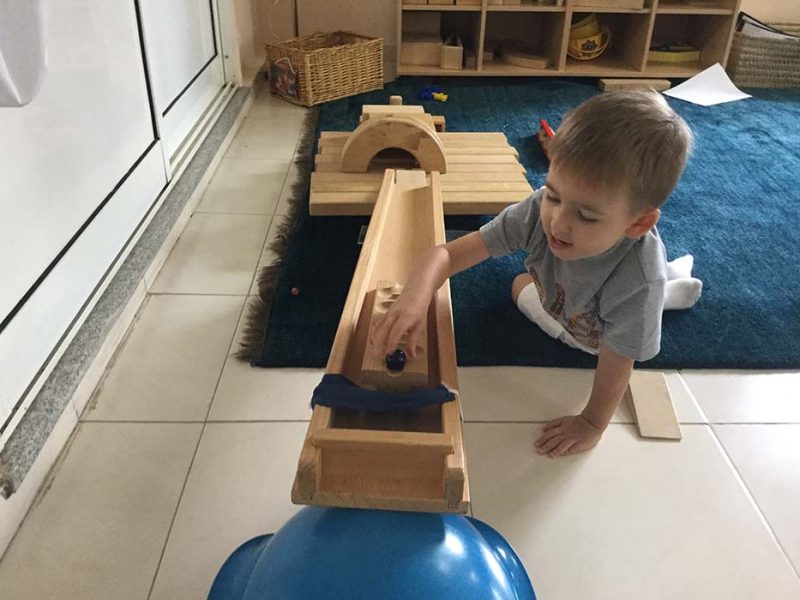 Jennifer Hernandez Stalder, PYP Teacher A Taaleem School, Abu Dhabi
We have different areas in the classroom where children can express themselves and experience various forms of play:
Art (painting, junk-modelling)
The teachers also note and follow children's interests to encourage learning. For example, an interest in dinosaurs would be a great opportunity to learn more about the animal, and practise research and thinking skills, or mathematics concepts such as size and number.
All teachers plan collaboratively and discuss how outcomes, skills and concepts can be taught through play in a transdisciplinary way. If, for example, we are inquiring into measuring weight, we will make sure that we have scales in different areas of the classroom like the play dough area, water/sand tray and the construction area. The teacher's role will be to model the vocabulary related to weight and ask questions that create challenges for students to work on.
Another example is writing. Our students don't have writing books. Instead, writing happens everywhere in a meaningful and purposeful way – in the role play area as they write down orders or menus; and in the construction area as they make labels and signs. Students will ask for support when needed, and the teacher will help students practise their writing skills and phonics.
Kirsty Frost, PYP Teacher and Coordinator – International School Ruhr, Germany
I'm amazed by my students' thoughts and ideas. I support their learning when needed, and encourage them to communicate with each other using their thinking skills to solve problems they may come across, and research any questions. During playtime, I take photos and videos for our digital portfolio to visualise our learning.
If I see ideas emerging that support our unit of inquiry, areas of learning that need to be focused on, or learner profile attributes being displayed, I may stop the class for a meeting at some point. We'll discuss what has been observed, and I try to focus students on ideas that will support the lines of inquiry. This is where students encourage me to think about ways of providing the environment needed to move forward with their ideas, such as a plan for excursion, finding a specialist that can visit us, or simply see what I need to look out for next.
"Play allows students to have a say in their learning, develop independence and confidence."
Teaching through play is a constant learning journey. Responses to the children's academic progress has been hugely positive.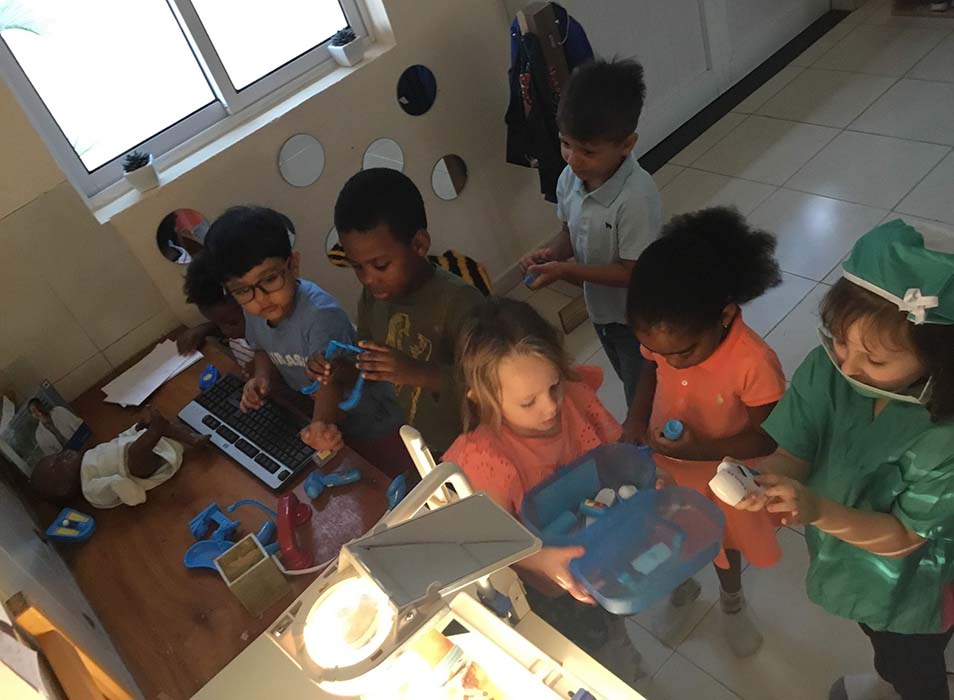 Levi Allison, Music Teacher Chadwick International School Songdo, Korea
Students explore the different elements of music with various manipulatives. I provide questions to further extend their understanding or ask students the "why" or "how" behind a decision to encourage them to think outside of the box. By using different Approaches to Learning (ATL) skills, I help them expand on that understanding. There have been some notable differences after students were given time and room to explore and play including:
Purposeful play is incredibly important in helping students show their knowledge and passions.
Catarina Peterson and Georgina Iraheta, PYP teachers at Luanda International School, Angola
At the beginning of the school year, a group of students were interested in building marble runners using large wooden blocks and other loose parts. Over time, more students joined in to build and refine the tracks and to test different types of balls and marbles.
As they played, they put into practice their mathematical knowledge about shapes, size, weight, and numbers, as well as their research, social and thinking skills. Additionally, students experimented with the concepts of causation, balance, speed, and structure.
The interest in making the marble runners has lasted now for over three months and it continues.
As part of our unit of inquiry into 'Who We Are', our classroom's role play area became an exploratory space to accommodate student's growing interest in the human body. Students explored, adopted and enacted the roles of receptionists, doctors and nurses, and hypothesised several situations that would lead individuals to require medical assistance.
"Through role-play, students began to make connections about previous experiences and use their imagination to develop new theories that later helped them understand how the human body functions, and how it can be "fixed."
We noticed that children's confidence, when guiding the direction of play, keeps them motivated and engaged. Also, their skilful ability to pose questions, challenge common understandings and articulate their own emerging theories shows us their capacity for creative and critical thinking.
Play provides children with authentic opportunities to put social skills into practice. We've noticed that students have become better at playing cooperatively, sharing materials and reaching agreements in order to allow their play to flourish. They also demonstrate that that they can be risk-takers and open-minded when they choose to adopt different roles, which lets them experience different perspectives.
Sarah Neild-Le Conte, Head of Primary New Cairo British International School, Egypt
Using role-play in different contexts has enhanced student agency, communication skills and language development; building upon imagination, empathy, depth of understanding and critical thinking.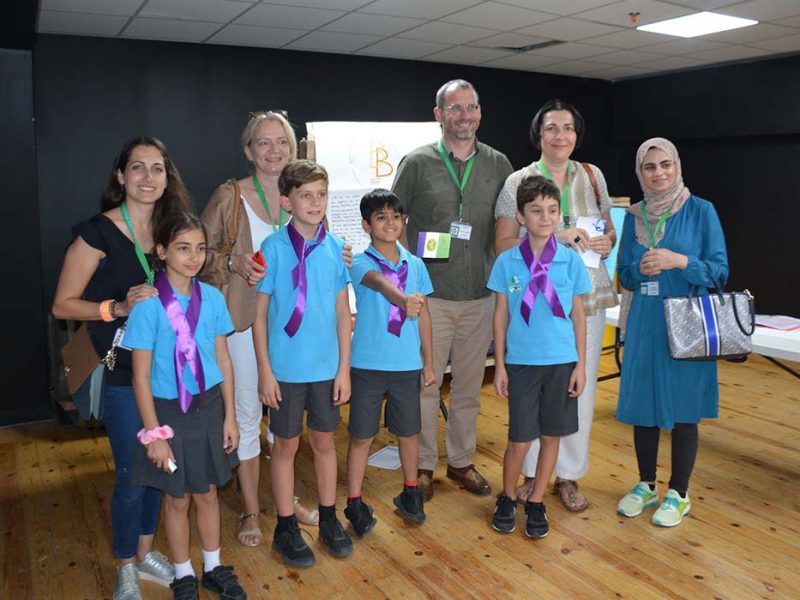 Play-based learning encourages students to have their own ideas, follow their own lines of inquiry, and choose how, what and why they want to do things.
There are many therapeutic benefits, too. As students go through the developmental milestones and different circumstances in their lives, play can support them with dealing with different feelings and experiences.
We have seen the positive impact of learning through play on our students' ability to socialise and deal with their emotions. In addition, it supports the development of problem-solving, evaluating success and learning from errors by trying alternatives.
Find out more about how IB teachers are teaching through play. If you are an IB World School or an IB student and you wish to share your story with us, please write to us at communications@ibo.org. We appreciate your ongoing support and invite you to connect with us on LinkedIn, Twitter and now Instagram! 
How are you teaching through play? Let us know in the comments section below👇🏼