University of the People (UoPeople) scholarship recipient, Felix Owiredu from Tema International School Ghana, shares his tips for teachers looking to take the leap to teach abroad and how the UoPeople scholarship will help him grow professionally.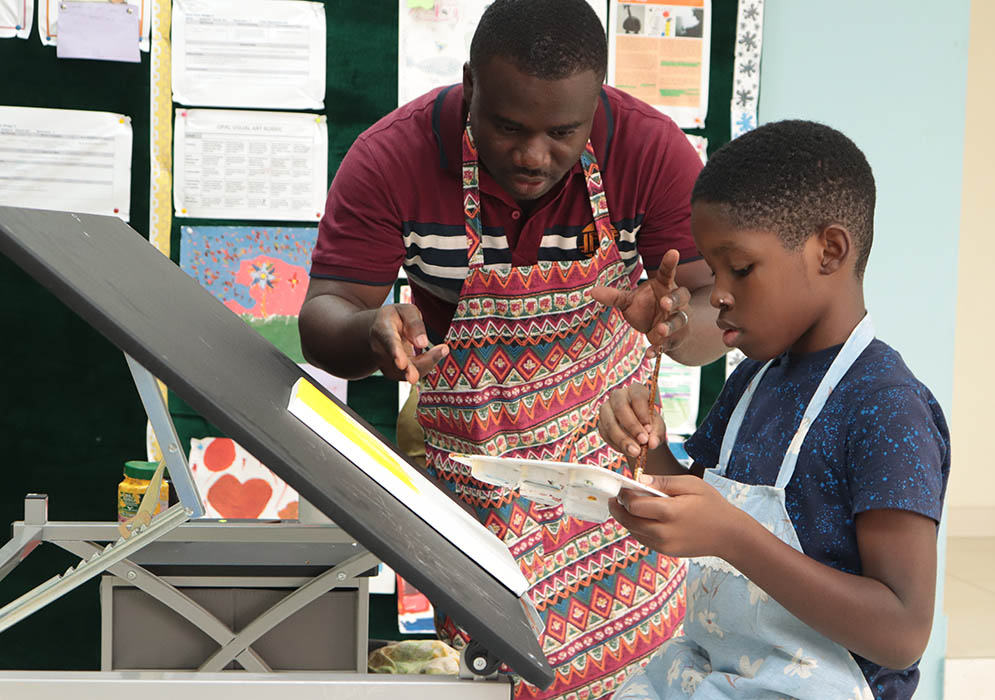 Felix Owiredu Danso is a Visual Arts, Ghanian sign language and Learning Support Teacher at Tema International School. He is a UoPeople scholarship recipient and in this blog, he gives educators some useful tips if they are looking to take the leap to teach abroad. He also explains how the scholarship will help him achieve his professional goals.
1. How will the UoPeople scholarship support your professional goals?
As a lifelong learner and global educator, the UoPeople scholarship will help me effectively integrate trans-disciplinary concepts and skills in a way that supports coherent learning for my students. It will also allow me to achieve the following goals:
Foster a supportive environment that removes barriers to learning.
Encourage my students to initate and engage in personal inquiries.
Be in a leadership role by becoming a PYP or MYP coordinator.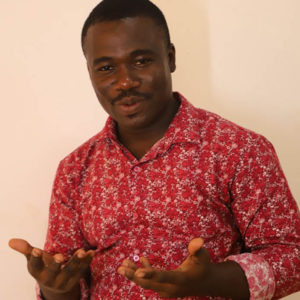 Furthermore, it will help me reflect and take action to inform my teaching practices, and help me build and maintain a collaborative relationship that supports the wellbeing of the learning community. In all of our courses, we are required to collaborate with peers from different countries and this has made me appreciate collaboration because group members bring in new dimensions to existing knowledge, which creates a more robust assignment that I couldn't achieve by myself. The programme has helped me engage in critical reflection and challenge my assumptions and biases, causing me to alter my perspectives and practices.
Teaching the IB programme has helped me develop a sense of international-mindedness as a teacher. It has enabled me to develop intercultural understanding and respect for colleagues and students from diverse backgrounds and contributed to the implementation of an inclusive learning approach. Also, the IB programmes require teachers to model what it means to be a learner in the classroom. This expectation has helped me become a more reflective, balanced, and open-minded teacher.
I have also realized the importance of collaboration, as it's key to developing critical thinking skills. I have learned to collaborate with teachers and an entire learning community which has helped me develop professionally. Furthermore, the IB education has also helped me exercise more agency in my lessons. I create opportunities for students to have a voice and take ownership during lessons. The inquiry-based approach has changed my perspective on learning and teaching.
3. What tips would you give to teachers looking to take the leap to teach abroad?
Firstly, teachers looking to take the leap should be internationally minded. This requires you to demonstrate the attributes of the IB learner profile daily by being a competent communicator, open-minded and caring individual. You also have to be willing to work or collaborate with colleagues from different backgrounds.
Secondly, teachers looking to take the leap should be ready to accept change as an ongoing process. Culture plays a major role in the way things are done in a particular place, and that might come as a shock to you at first, however you have to be ready to accept changes in language, culture, food, dress, values etc.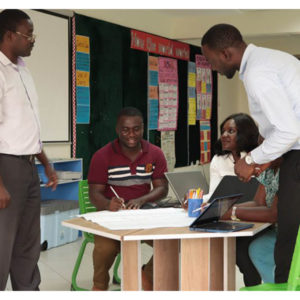 If you enjoyed this story, consider reading more below: