For the first time in its history, the IB will not hold a May exam session due to COVID-19. We speak with IB Director General Siva Kumari to hear more about the decision.
"The community is reacting with the ethos of the IB―speaking up about the values of fairness and equity, showing compassion and caring and looking critically at the facts in play"
What led up to your unprecedented decision to not hold exams?
It's been two intensive months of day-to-day decisions about the health and safety of our international community. In late December/early January, we were monitoring and reacting to what was happening in our schools in China, Japan and South Korea. Those schools provided insights on the impact of shutdowns to come. We paid close attention as the epidemic quickly grew to a global pandemic. All the while, we were thinking through scenarios for all situations and, "what if's".
Simultaneously, we as an organization started migrating to virtual. Our Singapore office transitioned to virtual working seven weeks ago and so have all other locations in the last two weeks. Our 700 employees worldwide are continuing to do what we are here to do, which is to provide services to schools, now as a suddenly virtual organization.
The impact of the pandemic on our students and their ability to go through a fair assessment process was a major focal point throughout this entire process.
Due to the nature of the IB programme, we could not make the decision one country at a time. We had to make the right decision for our entire global community of teachers, examiners and students.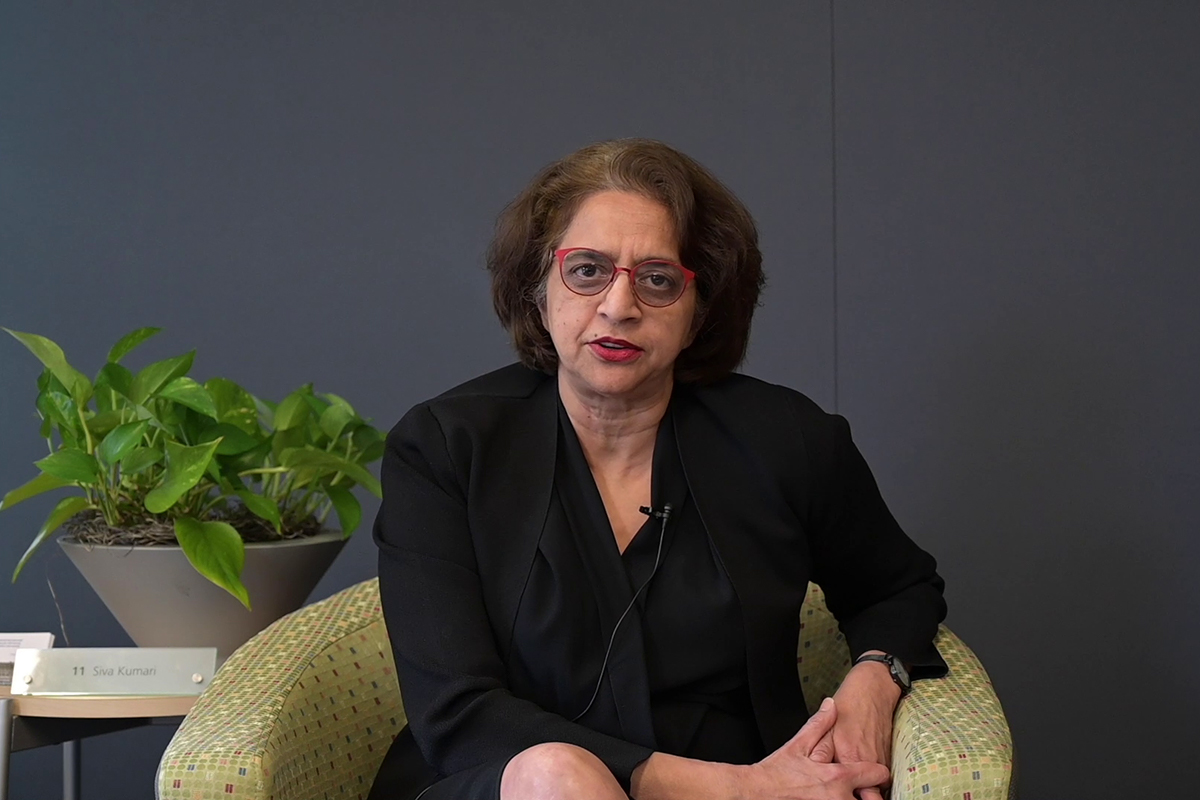 Since the very beginning, when the virus struck, we have consulted with heads of schools, university admissions officers, education ministries and schools around the world. All of this has required an extraordinary amount of work and coordination, and we know more long days are ahead for our whole community as we put new processes into place and work with stakeholders who are coping with their newly volatile realities. We also know that our teachers are having to take extraordinary action to keep learning alive virtually. The creativity that the teaching community has shown is phenomenal and we are thankful for their flexibility and professionalism in this crisis.
What kind of reaction are you getting?
We are getting a very positive response from heads of schools, students and teachers. By and large, the community is reacting with the ethos of the IB―speaking up about the values of fairness and equity, showing compassion and caring and looking critically at the facts in play. It has been good to see those sentiments coming through. Of course, there is also some disappointment and frustration and that's a part of what made this decision so difficult.
All the educational entities—the universities, qualification bodies and examiners—know that we all want to help our students get on with their lives. Universities still want our DP students―they have known for years that the DP helps students hone critical skills for higher education. We need to ensure that we are providing the information they need to make decisions in what are truly extraordinary times.
What do you say to students who are disappointed or even relieved that they won't sit for an exam they have spent two years studying for?
I do understand that students will have all kinds of reactions, especially given the dangers and stress that so many of them are facing. What I would say to every one of them is that we are proud of what they have done and we are excited for what they will do next.
With or without the exam results, each one of you is a unique IB student who is well prepared for the next step in your future. No one can take away from you the work you've done, what you have learned and the kind of preparation you've been given as an IB student―whether you've studied two years in the DP or CP or even more years in the MYP and PYP.  All of that has been baked into you as a lifelong learner―whether or not you would have sat for an exam in May.
I also believe that coming together during this crisis―as it is doing for so many families, friends and communities―will strengthen a lifetime bond that IB students share with one another. The international IB community is going to come through this shared hardship better equipped than ever to help the world meet its challenges in the coming years.
"It's important to remember that universities are also adjusting to this new reality, and are trying to approach their usual decisions with a new degree of flexibility"
What kinds of consultations did you have with universities in advance of this decision and why did you have them?
We have close relationships with universities and ongoing conversations with them throughout the year, but our team and I wanted to reach out directly to university admissions officers at this unprecedented moment to understand how cancelling this year's exams might impact their view of applicants with IB certificates and diplomas.
One of my contacts at an Ivy League school said that given what is happening with the pandemic, they did not actually expect IB students to have IB exam results from 2020.  That conversation and many others like it were critical to our decision-making process.
We felt reassured that universities already have a deep understanding of our rigorous programs and know how well we prepare our students to continue their education at those institutions.
We felt encouraged that even without a 2020 exam score, that when universities evaluate IB students for admission and for credit recognition they can make informed decisions.
It's important to remember that universities are also adjusting to this new reality, and are trying to approach their usual decisions with a new degree of flexibility.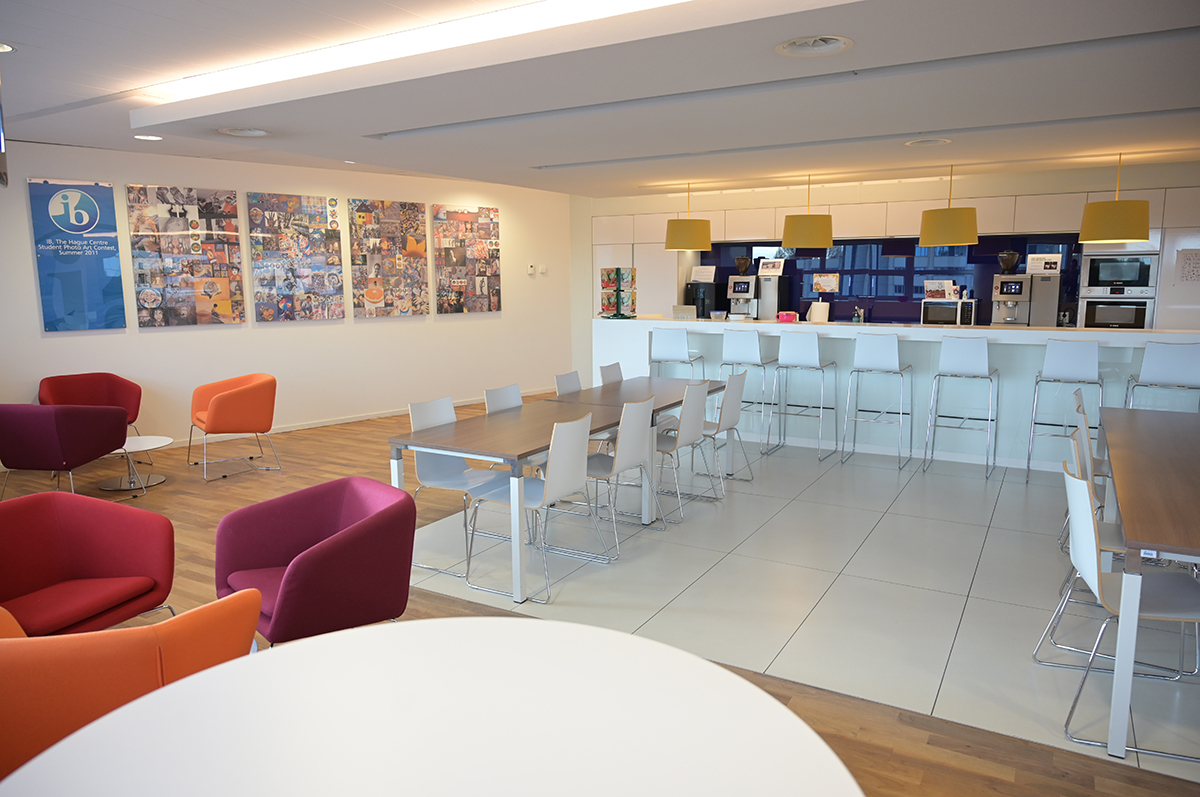 Did you consider an online exam option?
We did carefully consider an online exam option, but we decided against it for multiple reasons.
First, we put our students at the centre of all that we do―even under normal circumstances. It wouldn't be fair to our students at this incredibly stressful time to add another layer of stress to their lives. (Indeed, taking the IB exams under these current adverse conditions would not measure the true abilities of our IB scholars and not be valid).
Second, we must always consider issues of access and equity. Not every student has access to online tools to sit for exams, and we are not currently able to put the infrastructure into place to remove that barrier.
Finally, our schools are under so much pressure right now to keep delivering their standard curriculum in the hardest of circumstances.  Adding another new, highly consequential and stressful demand on administrators and educators at this time seemed to be a bridge too far.
Can you give us a sense of what will go into determining how you might replace the exam with some other kind of summative analysis of a student's performance?
We have been thinking this through intensively. For every IB course, students submit multiple assessments over two years of instruction. We will be taking those scores into account, using predictive analytics tools and engaging the 15,000 examiners who ordinarily would be reviewing the exams as we pivot to a new way of reviewing an individual's body of work.
We will outline the details in full as soon as we finish determining how to create this new process quickly and in time for our 5 July deadline for diploma and individual certificate awards, as well as Career-related Programme certificates.
Visit our dedicated page to read how the IB is addressing the Coronavirus (COVID-19) outbreak, including developing news and actions that are being taken to support and protect our community.
If you enjoyed this story, consider reading more below: