Diploma Programme (DP) student Ling-Ling created Cube Care, an organization that has improved the lives of 900 villagers in Thailand, but its efforts don't stop there.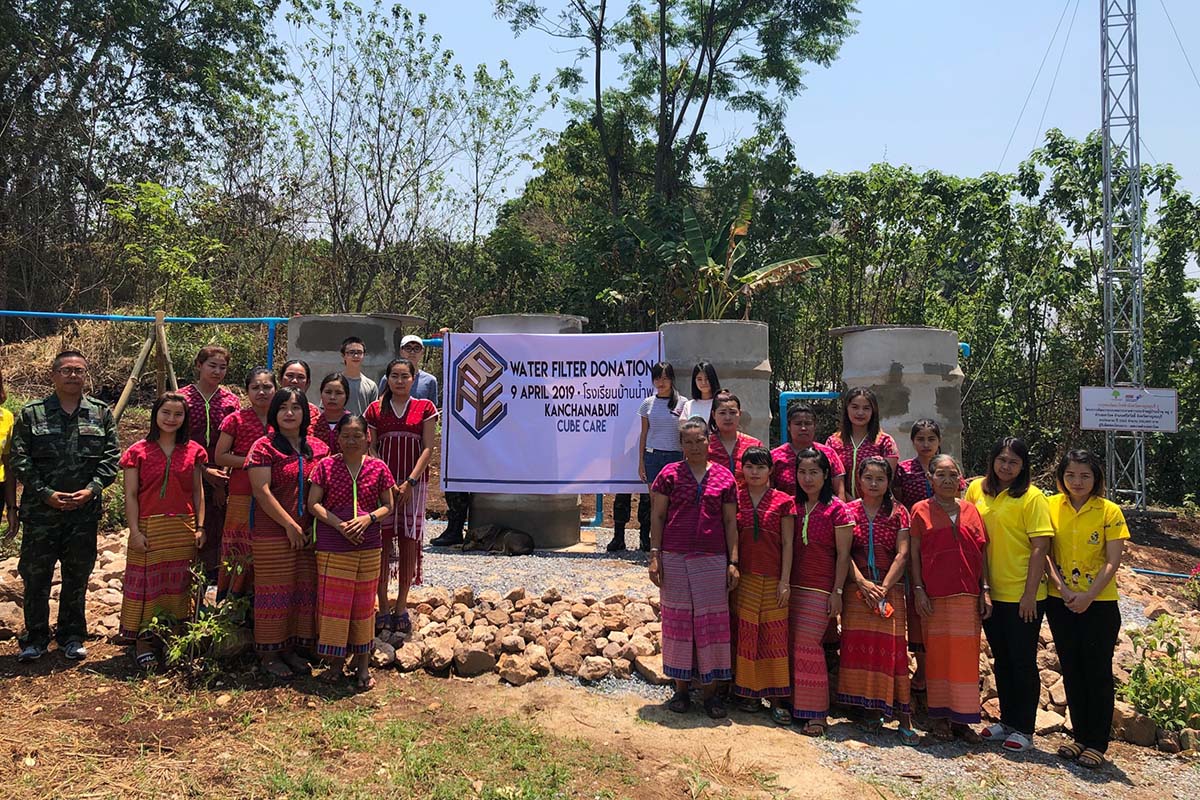 After learning about the disparity in healthcare between rural and urban areas in Thailand during her geography class, Karnsiree (Ling-Ling) Chen was inspired to act. "The case studies we looked at opened my eyes to global issues and as students who have opportunities within a good educational system, I thought that we should do our best to give back in any way possible," says the Diploma Programme (DP) student from Bangkok Patana School, Thailand.
Ling-Ling established Cube Care with a team of five individuals and they had a shared goal to provide specialized medical care for isolated village communities and forest rangers. What started as a creativity, activity and service (CAS) project has now grown to include 60 members, and Ling-Ling is the President. The fellow four founding members are Ann Kanchanasakdichai, Chayapat (Cue) Chinthammit, Tinn Habanananda and Pasawat (Tang-Tae) Sakulpanich.
Improving lives
Ling-Ling connected with a Colonel and his team of Thai Army soldiers to find the villages in need of specialized medical care. "I wanted to make sure  the project would correspond directly with the community's needs, which was achieved through constant liaison with the village representatives."
Last year, they provided water filters to Baan Nam Phu Village in Kanchanaburi, which lacked electricity and struggled with limestone-contaminated water. Cube Care raised 40,000 baht (approximately US$1200) for a water filter by selling baked goods at farmers markets and recruiting sponsors.
"We designed a sustainable, gravity-powered water filter," explains Ling-Ling. "Soldiers from the Thai Army helped us construct the filter at the village. The four-tank system involves layers of gravel, sediment and charcoal, and can produce 300 litres of water daily, thus improving the lives of the 900 villagers. There was some extra money after the filter was completed, so we installed solar-powered lights around the village day care and in the female bathrooms."
"The level of independence, creativity and leadership qualities demonstrated in the Cube Care project is admirable and embodies the values we aim to instil in our students."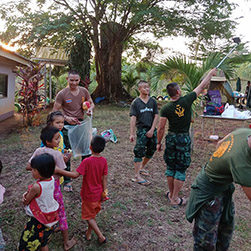 At first, Cube Care wanted to provide electrical water filters, but they were far too expensive. The team quickly realized that a sustainable water filter system complies with their environmentally friendly core values, relying on natural materials instead of chemicals like bleach to sanitize water. "The filter is also easy to operate with accessible valves that release residue. The only major piece of maintenance is the bi-annual replacement of carbon once it begins to lose its effectiveness."
The Cube Care team has been an absolute inspiration, says Keith Wright, geography curriculum leader: "The level of independence, creativity and leadership qualities demonstrated in the Cube Care project is admirable and embodies the values we aim to instil in our students. The group have shown a great deal of compassion and empathy for the less fortunate, and I am exceptionally proud of their achievements'.
The future
Cube Care aims to deliver one major project a year that caters directly to a community in need. Its second project focuses on raising funds for an automated external defibrillator (AED), blood glucose testing kits, nasal cleansers and other medical equipment for the 769 citizens of Pa Mak Village in Prachuap Khirikan province. The team has raised 14,000 baht (approximately US$440) to date by selling tote bags designed by the art team at Bangkok Patana School.
By establishing links to the Colonel's army team for future connections to villages, there is a strong foundation for Cube Care to continue on after Ling-Ling and the founding members graduate.
"When we first began the CAS project, I hoped it would contribute to society for the foreseeable future. We made sure to set out a clear structure, encouraging members to apply for board positions. We'll hand over the board soon, and I have faith that they will continue our mission for many years to come."
If you are an IB World School or an IB student and you wish to share your story with us, please write to us at communications@ibo.org. We appreciate your ongoing support and invite you to connect with us on LinkedIn, Twitter and now Instagram!