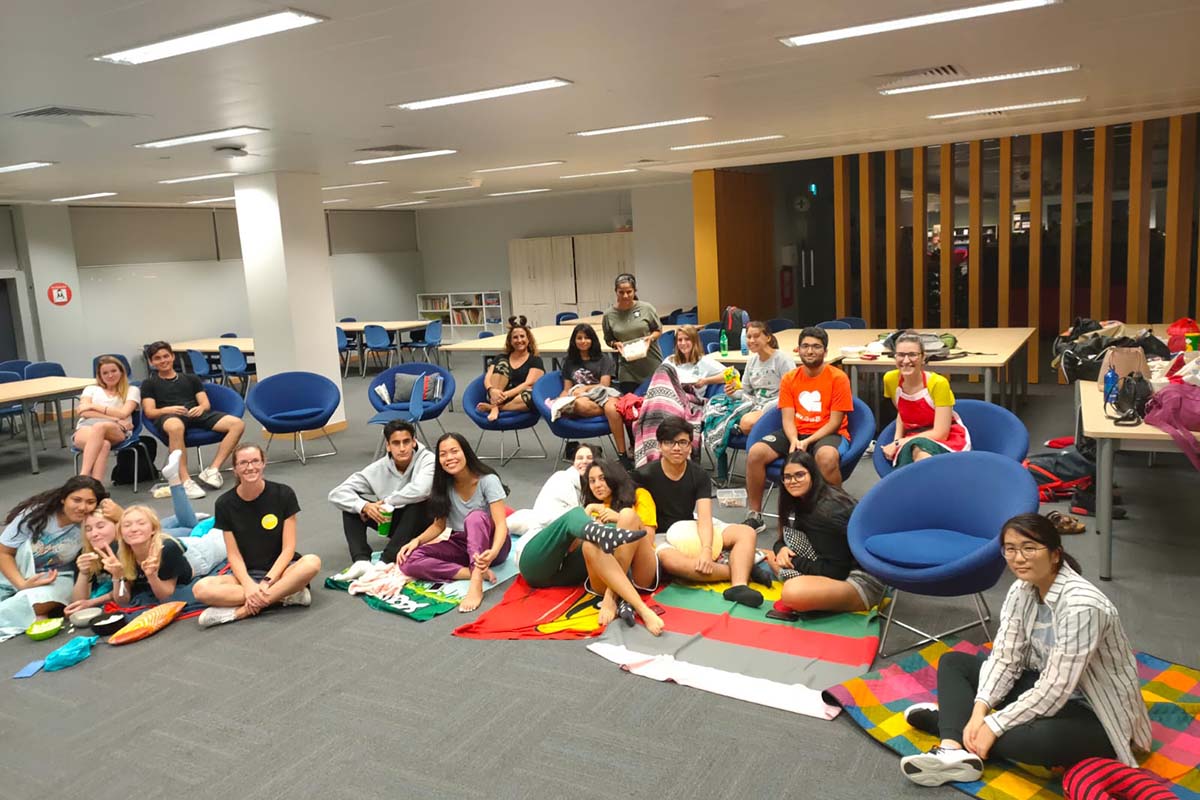 There are more than a 100 million homeless and displaced people around the world, according to research by the Institute of Global Homelessness.
"It is an issue that many teachers and students have been eager to tackle in their communities."
In Singapore alone, an estimated 1,000 people are homeless. "The problem is probably that people don't see it, so they don't talk about it or they believe it doesn't exist," says Sharon Newman, Creativity, Activity, Service (CAS) Coordinator at Stamford American International School, Singapore. That's why she decided to involve her Diploma Programme (DP) students in The World's Big Sleep Out—held last year on 7 December. This annual global event raises awareness and funds to help the homeless and displaced.
"Three grade 11 girls were eager to organize a Sleep Out event for their CAS project and we partnered with the parent teacher association (PTA) because they were hosting the school's annual Winter Wonderland on the same day. We decided to call our event 'Winterland to Neverland' since we would be sleeping overnight," says Newman.
On the day/night of the event, students collected donations at Winter Wonderland and sold hot cocoa gift bags to raise funds. Students also set up a virtual reality program, Becoming Homeless, from Stanford University Virtual Human Interaction Lab, where the user experiences what it is like to lose your home and aims to create empathy with people in that situation.
During the overnight event, students watched a presentation from Billionbricks, a non-profit organization that works with homeless communities in South-east Asia and took part in a group discussion about their own experiences with homelessness. Students took turns with the virtual reality (VR) experience and then headed outside to go to bed.
DP student Zoe says she chose to take part because homelessness is not spoken about. She adds: "I think that we forget to think about the people who don't have the same lives as us. This experience reminded me that I need to help others, and not take what I have for granted.
"I displayed the caring and reflective [IB learner profile] traits because we talked about people's experiences and how we were able to identify with what they are going through," she adds.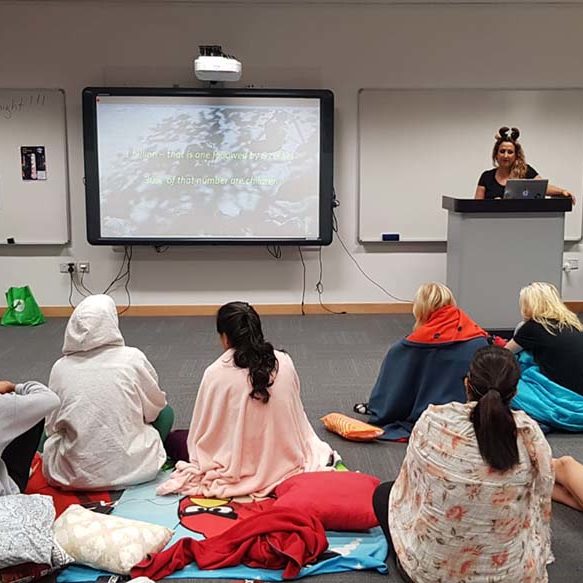 DP student Daniel, another participant, says: "I learned that sleeping outside is definitely challenging due to all external factors that may occur. The IB learner profile traits displayed were risk-taker and communicator, and this experience has inspired me to take homelessness into higher consideration and raise awareness."
Sixteen students stayed overnight, but many other students were involved in the effort to raise funds and awareness. The event raised nearly US$1,000.
"I am proud of them. My hope is that the event will grow every year," says Newman.
Donating supplies
On the other side of the globe, DP students Maedee and Julea Trank-Greene at Niwot High School, Colorado, U.S., organized a community effort to donate winter necessities to the homeless community in Longmont for their CAS project.
"Tackling this issue in our community was important to us because of our exposure to homelessness and our passion to our area," says Maedee.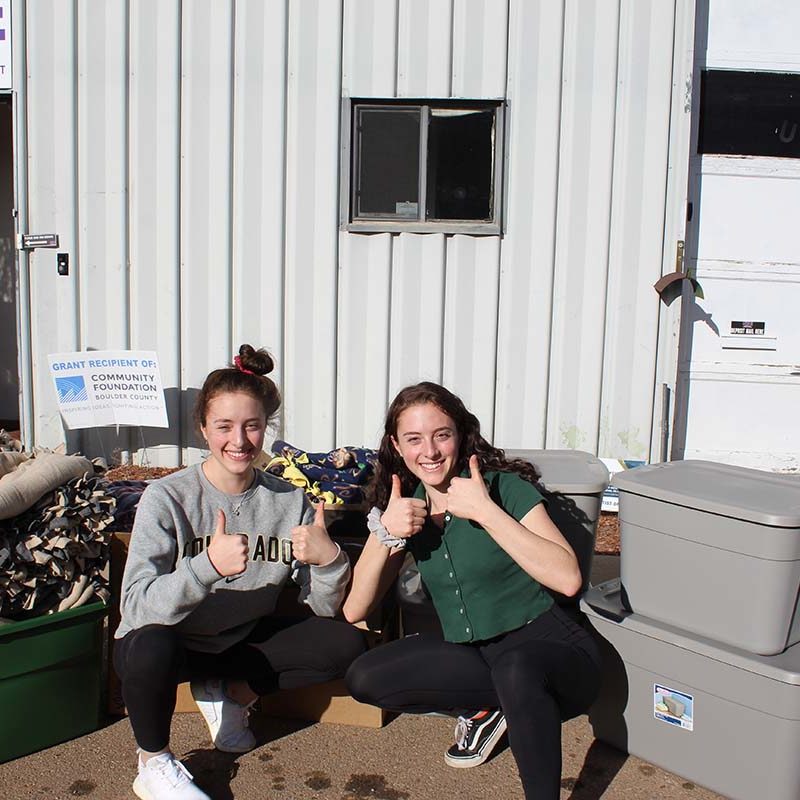 The students contacted local homeless shelter, HOPE for Longmont, which also supports people with supplies and to break out of homelessness. They compiled a list of materials that would be useful to donate—items that could help people cope with the harsh winter conditions that Colorado faces.
In total, Maedee and Julea supplied the charity with 75 bags filled with tuna, chips, fruit cups, beef jerky, granola bars and fruit snacks, and donated 116 pairs of socks, 60 hats, 62 pairs of gloves, 60 hand warmers, 66 sticks of chapstick and 49 blankets.
They also collected US$530 in monetary donations from family, classmates and local communities after setting up a GoFundMe online donation website.
"The biggest lesson that we learned from this project was grit and perseverance," adds Maedee. "From the IB learner profile, we have been open-minded as we were always willing to change our plan to make the project as successful as possible. We were very reflective of each experience and we showed that we are communicators. We assigned different roles and had to communicate with each other to split the work evenly and know everything that was happening."
Maedee and Julea would love to expand this project. "We both have discussed widening our fundraising to reach the homeless population in Boulder (about 12 miles away) and Denver (about 35 miles away). We both aspire to continue having leadership roles and learning new ways to help our surrounding community."
This article is part of a series of stories from IB World magazine that bring to life the wonderful initiatives undertaken by IB students and educators from around the globe. Follow these stories on Twitter, LinkedIn and Instagram and feel free to email us your story.