Our current global conditions, as a result of the COVID-19 (Coronavirus) pandemic, provide a unique opportunity for families, parents and educators to look beyond the woes of distant learning and specific curricular content to instead think about the role social-emotional learning plays in everyday situations and interactions.
By Antrina Leeth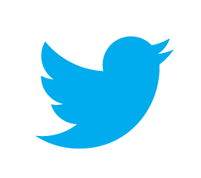 Glancing at your student or child, you might observe their frustration as they struggle with an assignment, argue with a friend or even get fed up playing with a new toy―what do you do?
As parents and educators, it is our natural inclination to intervene when we see emotions arising from children. But, what we do—or don't do—in response to a child's emotions will play an integral role in the social-emotional habits they develop and carry into adulthood. Beginning at a young age, social-emotional learning (SEL) happens implicitly. However, as a community of educators, families and parents, we can support children, and each other, more explicitly by developing positive SEL habits.
The Collaborative for Academic, Social and Emotional Learning (CASEL) defines social-emotional learning as, "the process by which children and adults learn to understand and manage emotions, set goals, show empathy for others, establish positive relationships, and make responsible decisions".
ABOVE: Antrina Leeth leads a panel discussion, Social-emotional Learning in Higher Education,with members of the College & University Relations Committee.
I envision many of you IB blog readers would read this definition emphatically, eager for your children and/or students to embody the qualities of empathy and responsible decision-making. But, as parents and educators, the big question is how? How do we build a foundation of social-emotional wellness in children, teens and young adults? And what does this learning look like in practice?
Social-emotional learning is a life-long learning process but can be deconstructed into specific skills. These skills have become the cornerstone of social-emotional wellness and provide a roadmap for parents, families and educators to focus on. Again, CASEL identifies these skills:
self-awareness
self-management
social awareness
relationship skills
responsible decision making
Similarly, well-recognized global academic programmes, such as the International Baccalaureate, align their core curricular tenets to five similar skills:
self-management skills
thinking skills
communication skills
research skills
social skills
Understanding ways to identify, develop and model these skills is the first step in fostering social-emotional learning. Because these skills are extremely transferable, it is critical that they are reinforced in school and at home. The greatest value of reinforcing skills aligned to social-emotional wellness transcends into a long-term impact across many areas of life―academically, personally and professionally.
Not only does CASEL provide resources for parents and educators about social-emotional learning. The IB will also offer strategies and examples on the topic of social-emotional learning in a free webinar on 19 May, 2020 at 2:00pm EST. To participate, please register here.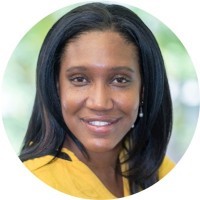 Antrina Leeth is an educator with over 18 years of experience. She currently serves as an Outreach and Development Manager for the International Baccalaureate Organization (IBO). Her initial introduction to IB began as a Primary Years Programme (PYP) teacher, before moving into the role of IB Coordinator for 5 years. Prior to joining the International Baccalaureate Organization, Antrina also held the role of IB District Manager for all IB Programmes within District of Columbia (DC) Public Schools, supporting the instructional and logistical implementation and sustainability of each IB Programme. Antrina is also a proud parent of 3 IB students and avidly supports the social-emotional and academic growth of all students. Antrina holds a degree from the University of Florida in Elementary Education with a specialization in English Language Learners and is currently pursuing a Master's degree in Educational Business Administration.
If you enjoyed this story, consider reading more below: