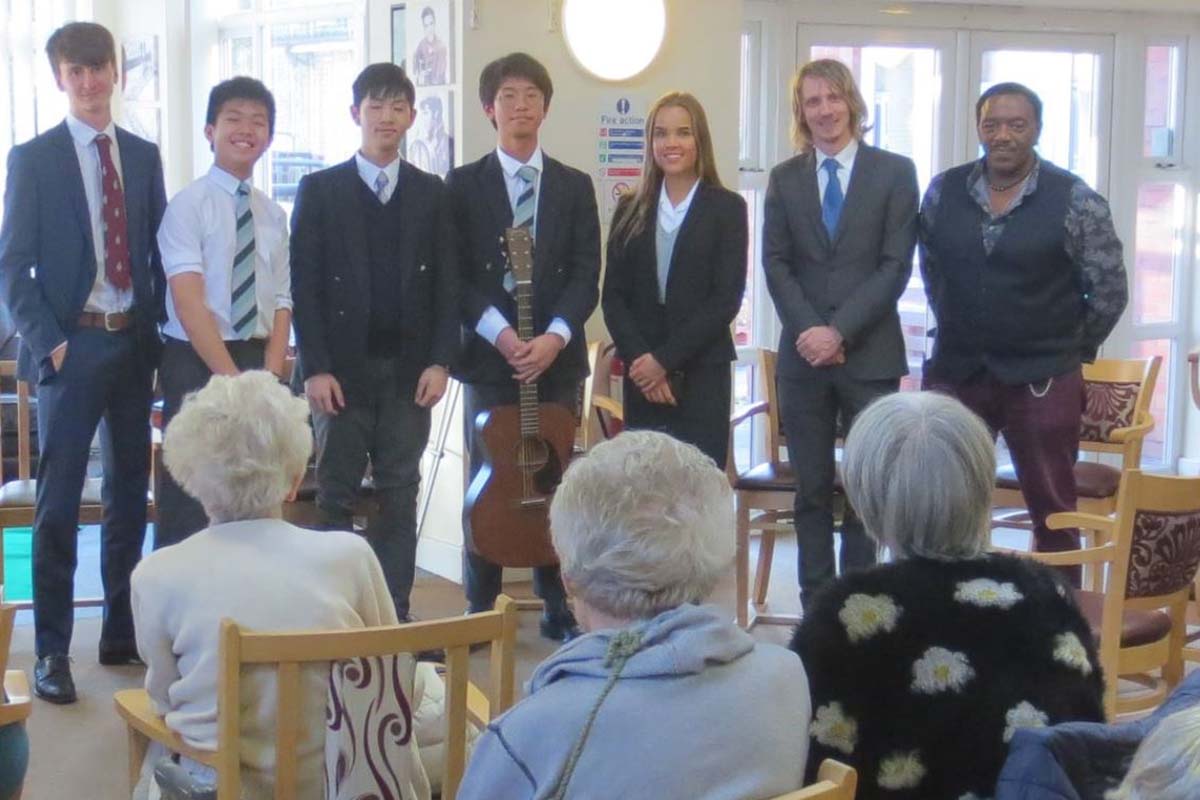 The power of music cannot be underestimated. It has the ability to achieve many things and support humans through:
Music can also help reduce some distressing symptoms of dementia, such as agitation, apathy and anxiety, according to Dementia UK.
Diploma Programme (DP) students at Bromsgrove School, UK, believe that "music has its own mysterious power and can heal people's hearts", which is why they have been taking part in, 'Music for the Residents', sessions at different residential homes in their area as part of their creativity, activity, service (CAS) project.
"The residents love music like most people do. It's a chance to reminisce and become lost in memories."
Dr Mike Thompson, director of IB at Bromsgrove School and organizer of the project, says: "The school has a long history of service and of visiting residential homes and was more than happy for me to combine music with these visits.
"The residents love music―like most people do. It is a chance to reminisce and become lost in memories―and to experience live music. Residents love connecting with the youth and this is a great way to do it. Especially when we all sing together.
"The activity covers all three strands of CAS, but it is the service strand that particularly motivates us. That should not undermine, however, the significant research and effort that goes into finding the right songs and the right arrangement, so the residents are fully engaged," he adds.
DP student Evelyn Lau says they have learned how to work together as a group to arrange pieces―folk, classical and 1950s ballads―for different instruments and vocals.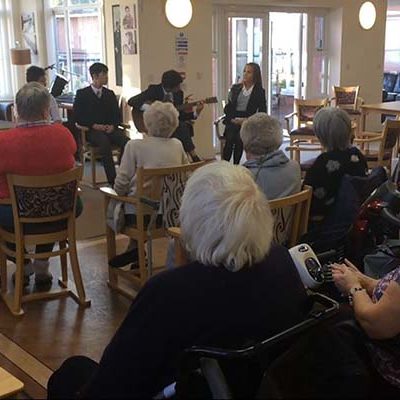 It has been a rewarding but sometimes challenging experience for the students. For the reflective aspects, the students have had to dig deep emotionally. Some residents are in advanced stages of dementia and not every performance can end with a rewarding applause. "Our reflections after―as a group together and as individuals―is a key part to how we improve and move forward," says Dr Thompson.
But at the same time, students have had some appreciative feedback. "The impression that residents gave me was definitely positive. I can see some of them are really enjoying our music, clapping hands along with the music or simply smiling," says Evelyn.
With regard to IB learner profile attributes, the students have developed as carers and communicators, "but the activity is far more than that. It sharpens our ability to reflect, opens our minds and allows us to take risks," says Dr Thompson.
This article is part of a series of stories from IB World Magazine that bring to life the wonderful initiatives undertaken by IB students and educators from around the globe. Follow these stories on Twitter, LinkedIn and Instagram and feel free to email us your story.
If you enjoyed this story, consider reading more below: