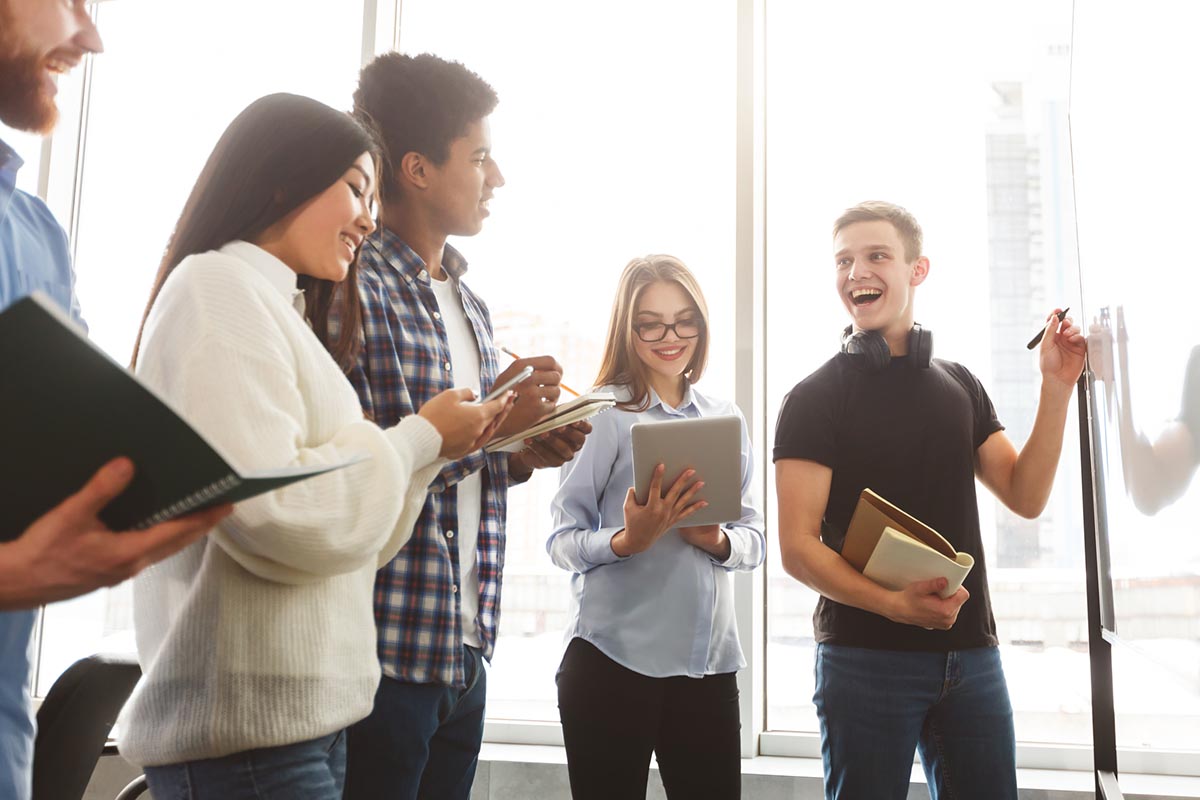 It is essential for our students to become confident in the approaches to learning (ATL) skills, considering that they are a requirement for the IB Diploma Programme (DP). These skills can be learned, taught and improved during their time in the Middle Years Programme (MYP). It is vital that facilitators provide a common language that both students and teachers can use to reflect on, and articulate, the process of learning.
To a certain extent, teaching ATL skills does happen organically in our classroom. However, if we spend time teaching and coaching students how to best approach them, it allows them to push their own learning.
"Teaching ATL skills can significantly benefit students with different learning styles and needs."
In my experience, I have found that if I systematically go through related ATL skills with my students, they realize how these fit in and make a conscious effort to apply them to their studies. With firm understandings of what, how and when to use the ATL skills, students learn to push their own approaches to the assigned tasks.
Make connections
I spend time deciphering the different skills whenever I introduce them to my students. We differentiate and define them, as well as brainstorm exactly which ones are relevant to visual arts.
My aim at this early stage is to introduce the skills and encourage students to make connections with them and to think about how they will use them effectively to enhance their own learning. Students also begin to discover which skills are most effective in both independent and collaborative learning environments.
Create a learning toolkit
Teaching ATL skills can significantly benefit students with different learning styles and needs. Sometimes students suffer from inadequate preparation of a specific task or cannot organize their thoughts clearly. This is where ATL skills can really help students manage their own learning styles or patterns.
"As international educators, it's our duty to create a welcoming and rewarding learning environment."
ATL skills can be used as a toolkit to help students learn in different ways based on their individual needs. Different year groups grasp the skills in different ways, but I do notice a real difference in the way students approach their studies when they start learning about and using ATLs from the middle years.
Team them with the IB learner profile
One of the most important aspects of teaching the ATLs is making meaningful connections with the IB learner profile. ATLs complement the attributes if specifically taught in context with the topic or subject.
As international educators, it is our duty to create a welcoming, challenging and rewarding learning environment for our students and the teaching of ATL skills in relation to the IB learner profile enables students to further develop their skills, outlook and approaches to learning.
Reaching full potential
ATL skills are fundamental in helping students achieve their full potential in the already challenging and personal journey that is the DP. With these skills, students develop confidence, versatility and resilience when approaching demanding content.
My aim is to teach and develop strategies using specific ATL skills in my lessons, to best help students understand and achieve better results.
This article is part of a series of stories from IB World Magazine that bring to life the wonderful initiatives undertaken by IB students and educators from around the globe. Follow these stories on Twitter, LinkedIn and Instagram and feel free to email us your story.
If you enjoyed this story, consider reading more below: