In cooperation with the University of the People (UoPeople), the IB has aimed to address the global shortage of qualified educators. This year, we are funding 100 educators on their way to earning a Master of Education (M.Ed.) degree. We hear from Iman Aref, an educator from Notion International School in Egypt to reflect on how access to this programme is shaping her knowledge and career aspirations.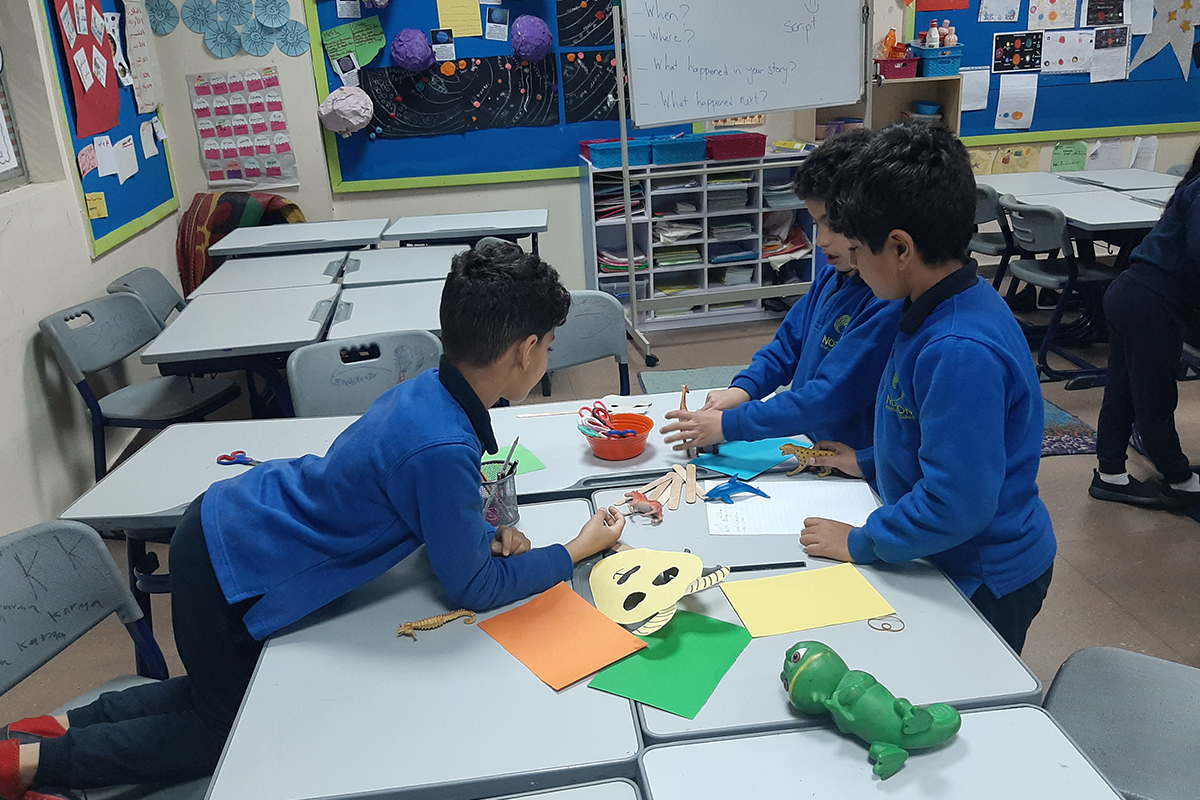 "My perception of a learner's role changed when I started working in an IB World School"
As a child, I remember going to school every day was a horrid experience for me. We had to stay seated in our chairs for eight hours, which seemed like forever at the time, with only a 30-minute break. We were always required to do two tasks: listen to the teacher and copy what is on the board. In my 12 years of primary, middle and secondary education, I never learned how to present and express my thoughts and voice my beliefs. I was never taught to speak up in a loud clear voice while making good eye contact with a confident demeanor or had any practice in raising my self-esteem when speaking in front of groups.
Fortunately, my perception of a learner's role changed when I started working in an IB World School. I have learned that students are inquirers who come up with pieces of information themselves through various means of research and activities to form a conceptual understanding that they can apply and relate to in their real lives. The teacher is not the sole source of knowledge but actually a facilitator in the learning process that is student-centered and empowering.
What do you hope to learn through your education with UoPeople?
Initially, I applied to the M.Ed. programme from UoPeople to further enhance my teaching knowledge and skill and to develop professionally. I've taken just one course so far, and I'm currently enrolled in the second. I'm incessantly in awe of the diversity and the different perspectives on the same topics that I'm exposed to. It is soul-enriching and eye-opening learning about the perceptions, experiences and beliefs of other educators from all over the world.  I'm looking forward to an inspiring experience that will add to my understanding of international-mindedness and tolerance. Hopefully, I'll convey my new understandings, knowledge and skills while teaching my students and interacting with my colleagues.
What is the importance of this programme in decreasing the gap of qualified educators globally?
I've been thinking about applying for an M.Ed. programme for years, however, I was short of the means necessary. When I heard about the UoPeople scholarship offered by the IB, I applied immediately, as it was an answer to my prayers. The UoPeople M. Ed. programme provides the opportunity of higher education from qualified instructors, to connect with educators who are also keen on developing professionally for the benefit of their milieu and society and for those that lack the financial means to pursue their dreams.
On my first teaching experience
"It is soul-enriching and eye-opening learning about the perceptions, experiences and beliefs of other educators from all over the world".
Years later, I still remember vividly the whirlpool of emotions I went through during my first teaching experience. I was excited, scared, jubilant and overwhelmed. My first cycle time was amazing, as I got to know my students while singing and dancing. Each one of them told a vivacious story about how they spent their summer vacation, and I had to keep up with all the excitement, movement and giggling that came out as they articulated their stories. An educator has to identify with each one of her students, interpret their emotions, and the reasons behind them, use different techniques to reach out to every student and always be there for them. Encouraging the shy ones to talk, the nervous ones to calm down and helping learners who want control of their education to see there is a choice in their education is no easy task. At the end of the day, I was exhausted and a little bit freaked out because accommodating to the learning, social and emotional needs of every student in your class is a huge responsibility. I've learned that I will challenge myself, learn something new every day and do my utmost to reach my students.
How did teaching in IB school change your perspective on the world?
A keyword of the IB pedagogy is international-mindedness. Based on my understanding as a teacher at an IB World School and a student at the UoPeople, international-mindedness means accepting perceptions, beliefs and values that are different from your own. You learn to appreciate the similarities and respect the differences. As a teacher, I interact with students from different backgrounds and cultures. As a student, I work and collaborate with peers from all over the world. Teaching and studying at schools following an IB pedagogy taught me to exhibit tolerance, understanding, respect and willingness to cooperate and share my ideas. Furthermore, it altered my perception and attention from minute details and ideas into universal concepts and generalizations that transcend time and place.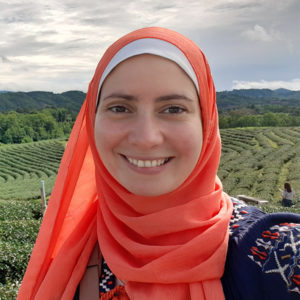 Iman Aref is a  Primary Years Programme (PYP) teacher at Notion International School in Egypt. She earned her BA in Accounting from the American University in Cairo in 2003. She has attended Making the PYP Happen, Teaching and Learning, and positive discipline workshops. She lives in Cairo with her three children, enjoys reading mysteries and thrillers and going for long walks.
If you enjoyed this story, consider reading more below: