Primary Years Programme (PYP) students from across the globe used the art of storytelling to highlight the importance of taking care of our planet.
While COVID-19 (Coronavirus) has resulted in many countries across the globe to enter nationwide lockdowns to halt the spread of the virus, one positive outcome of this has been a notable reduction in pollution around urban centres, as well as positive benefits for wildlife. But as many countries start to open up again, and normal travel, industry and activity resumes, what does this mean for the environment?
Recognizing the positive impact reduced pollution has had on climate change, four IB students, current and former, as well as a non-IB student from across the globe have joined forces over the past few months to create an original story, 'Am I Finally Free', which highlights the importance of taking care of mother nature, and reminds citizens to make informed choices for a sustainable future.
"I love to interact with people from different countries. Collaborating across the world helps us as learners as we get to hear and understand different points of view and what shapes a person's views"—Aneesh
The story project, which was coordinated by Srinanda Gupta, a Primary Years Programme (PYP) teacher at Dwight School London, involved students from around the world to contribute to different parts of the story. The first section of the story was written by Rishav from London, the middle section by Sanaya from Indonesia, and the final section of the story by Jake from Gibraltar. Aneesh from Singapore illustrated all three parts of the story.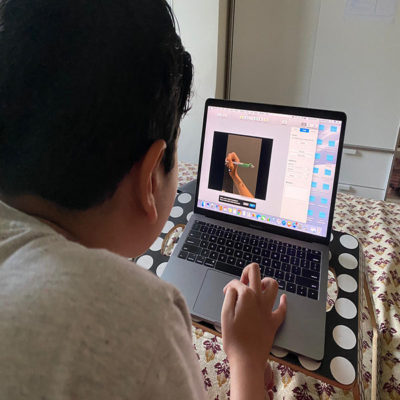 The students created the short story to highlight some of the benefits the COVID-19 lockdown has had for the environment. The contributions from each individual student come together to share powerful messages about how we must treat our environment, even in challenging times.
The story is written from the perspective of mother nature who has 'woken up' amidst the quiet of lockdown and is 'breathing again', 'serene', 'joyous' and 'free'. The story goes on to explain that mother nature has, "never been treated like this before. People have been taking my trees, killing wildlife, creating dirty air and throwing plastic into my ocean. Now, no more trees are gone, the wildlife is left alone, the air is cleaner and the plastic has reduced. Have people finally come to their senses, or is this just temporary?"
"I was hoping our story would give others a perspective of how mother earth is feeling and hopefully people would change their ways and make informed choices", says Rishav.
In the story mother nature asks: "Can you please stop using your cars and boats to reduce pollution? Could you please stop throwing plastic in my oceans and do more recycling to make me happy? Because if I am happy, you will be happy too!"
"It was great to meet other children authors from around the world. I am hoping our story will help inspire people to reduce pollution to help mother nature"—Jake
"I got involved in the project because writing is my passion and I wanted to experience collaboration in a different way, while helping others. I wanted people to think about mother Earth—after COVID-19, everything might come back to normal and people might forget and treat mother Earth badly again", says Sanaya.
The cross-continent collaboration, the agency and action to make a positive impact, and the caring, reflective nature of the story are all key characteristics of IB learners and demonstrate the IB's mission statement being put into action.
While 'Am I Finally Free' is available online for free, the four students asked readers to support their cause by donating to the Logic Centre and Community Welfare Association (LCCWA), which provides supplementary education, meals, computer coaching and health check-ups to under-privileged children in Powai, Mumbai. Through their funding page, the students have raised over SG$2,000.00 (approximately US$1,400) for LCCWA and are now asking for direct donations to the WWF.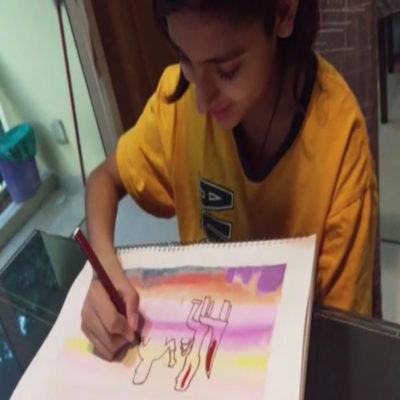 The IB children involved are a mix of PYP and Middle Years Programme (MYP) students, so it's not just children from different schools, but different programmes coming together to make a difference. The IB aims to develop global citizens, ready to take action and collaborate to create a better world, and these students are truly representative of this mission.
If you enjoyed this story, consider reading more below: