Diploma Programme (DP) student Maya Singh won the 2020 Zonta International Young Women in Public Affairs award for her service in the community and various school activities.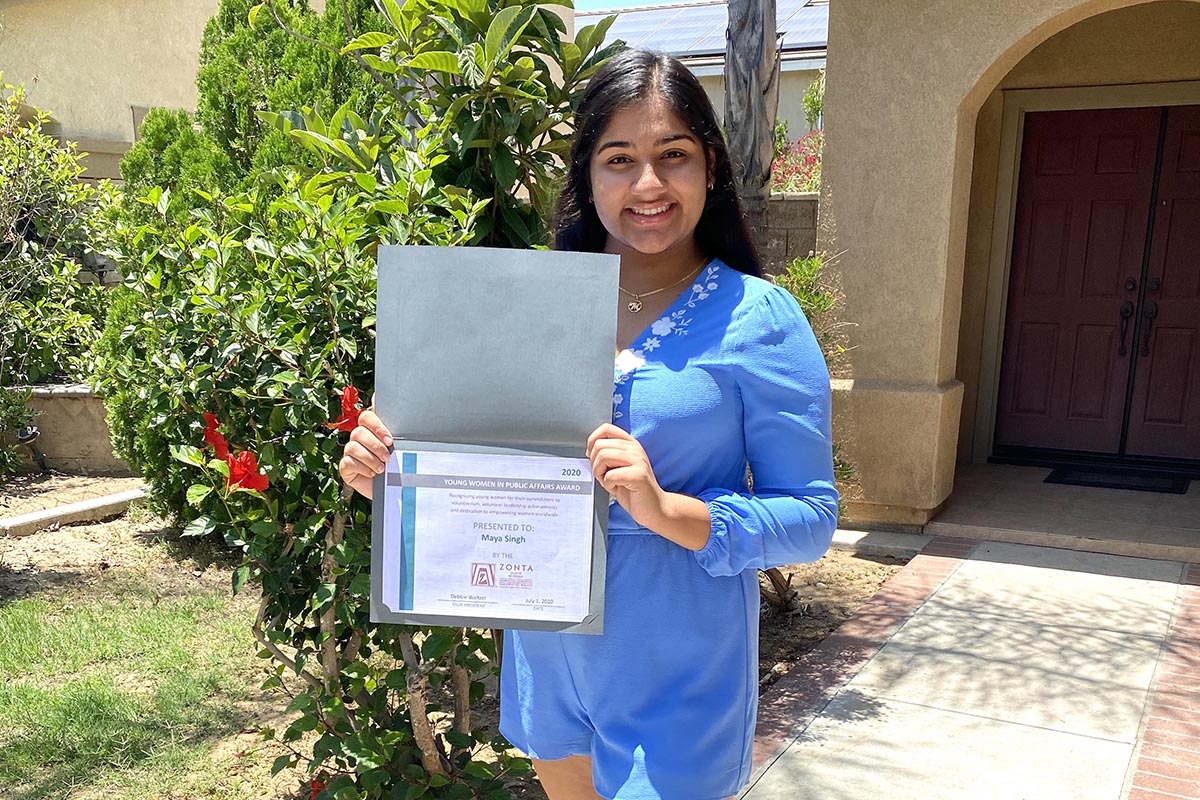 Maya Singh, a Diploma Programme (DP) student at Centennial High School in California, U.S., serves as a youth ambassador for the Mission Inn Museum in Riverside, where she provides tours for tourists. She is also a tutor for Schools on Wheels, offering one-on-one tutoring and mentorship to students who are facing homelessness. Finally, she volunteers at Kaiser Permanente Riverside Medical Center in the paediatrics department, where she helps facilitate a care programme for sick children.
On top of all of this, Maya is the vice president for the Habitat for Humanity group at school, which aims to give families a decent place to live and empower them to have better lives.
Her efforts contributed to winning the 2020 Zonta International Young Women in Public Affairs award for a second time in a row. Zonta International is a leading global organization of professionals empowering women worldwide through service and advocacy.
"I would like to continue volunteering and help people on a local and global level."
Maya credits her IB education as being very influential. "I have learned how to become a better person and I have also learned how important it is to give back to my community through volunteerism. Being in the IB programme has allowed me to be more connected to my community and more involved".
Maya plays a crucial role in organizing club events for the Habitat for Humanity group, such as painting homes, restoring a house or simply a clean-up. "I receive the most priceless award when the homeowners get to see their newly renovated homes and how they begin to tear up when they see the work we have done", she says.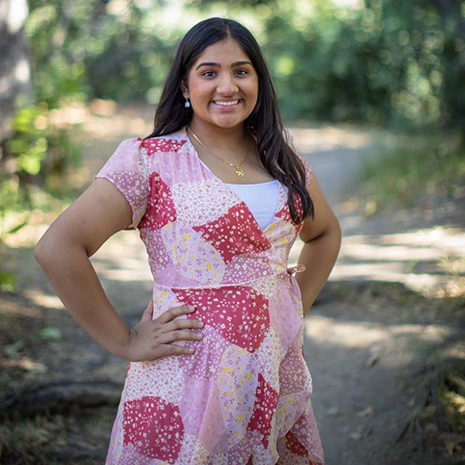 She is also part of her school's UNICEF club, which advocates for underserved populations as well as fundraising for these communities. For her Middle Years Programme (MYP) personal project in tenth grade, she started a Lock it with Kindness campaign to educate children aged four to nine on the importance of kindness as well as how to cope with anger. She has continued the initiative as part of her creativity, activity and service (CAS) project. "I'm eager to spread a message I am very passionate about to the youth in my community―spreading kindness".
She has now joined the Zonta International Club where she has been able to make even more of a difference globally as well as locally, participating in women-empowerment workshops and webinars, and building birthing kits for underprivileged expecting mothers in La Croix, Haiti.
In the future, Maya has ambitions to be a family care physician "to continue to make a difference in people's lives and my community". I would also like to continue volunteering as it allows me to gain a priceless reward and help people on a local and global level".
This article is part of a series of stories from IB World magazine that bring to life the wonderful initiatives undertaken by IB students and educators from around the globe. Follow these stories on Twitter, LinkedIn and Instagram and feel free to email us your story
If you enjoyed this story, consider reading more below: