Primary Years Programme (PYP) coordinator Mahboobeh Hajizadeh shares her journey of delivering interactive and meaningful lessons online amidst the COVID-19 (Coronavirus) pandemic.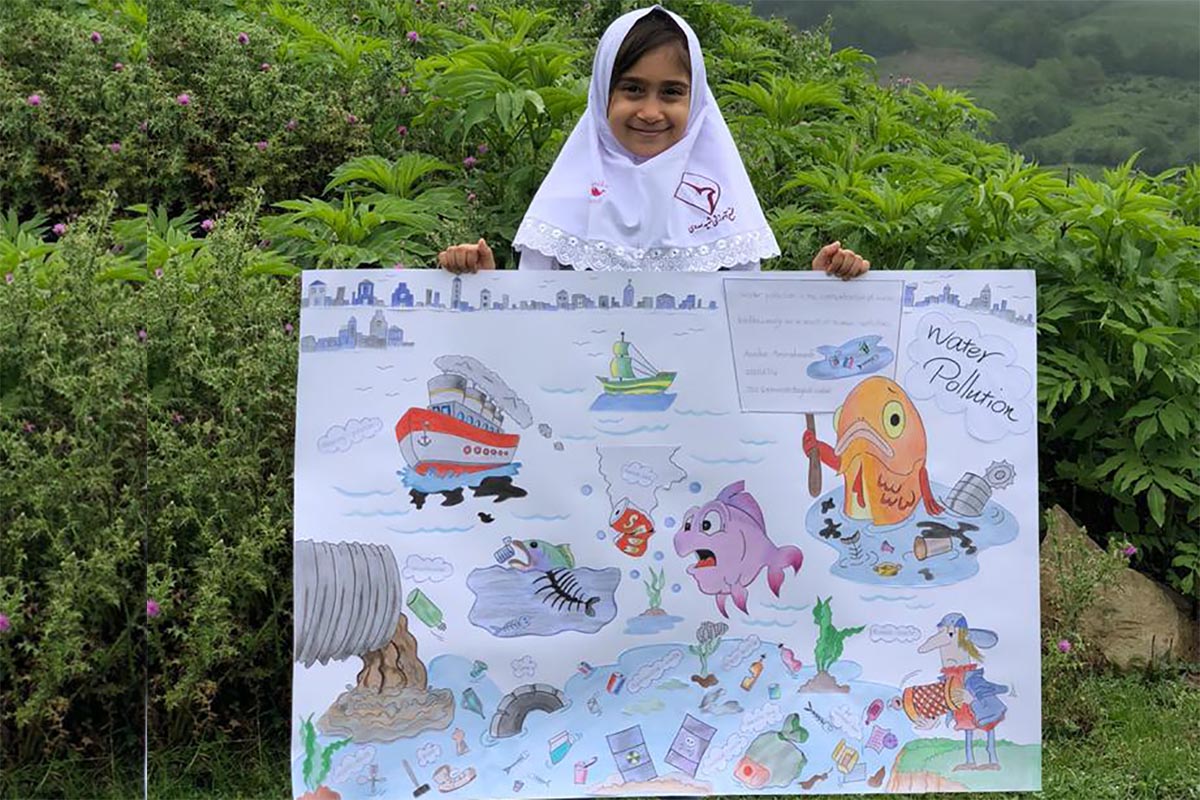 With the outbreak of COVID-19 (Coronavirus) and school closures, students all over the world resumed their learning at home. While the lockdown was said to have many drastic consequences on children's education, teachers all over the world have been working hard to provide the easiest transition. Shahid Mahdavi Educational Foundation teachers were no exception and with their efforts, learning hasn't stopped at our school as well.
In fact, they took advantage of this unprecedented situation and planned a special agenda in the shortest time possible to minimize the aftermath of the lockdown. Our IT team also pulled out all the stops to keep teaching and learning dynamic by providing our learning community with a teacher and student-friendly online platform—where teachers can hold their online classes and passionately engage their students and help them learn and grow.
However, just like any other teacher around the world, most of our colleagues encountered various types of problems when they held their very first online class ranging from:
For example, the learning procedure in some classes tended to be more teacher-driven since it wasn't an easy task for teachers to get the hang of the online platform overnight. As a result of such a problem, the head of our English department and the IT leader held two webinars for all teachers in order to introduce some innovative ways of having interactive online classes. One of the webinars was held in an interactive way itself so the teachers got the picture of how to engage their students while being online. They discussed how to set an essential agreement for their online classes, how to put students in online discussion groups and how to make sure that all the students are actively involved in learning through assigning different roles to each student, polling questions, integrating skills, etc.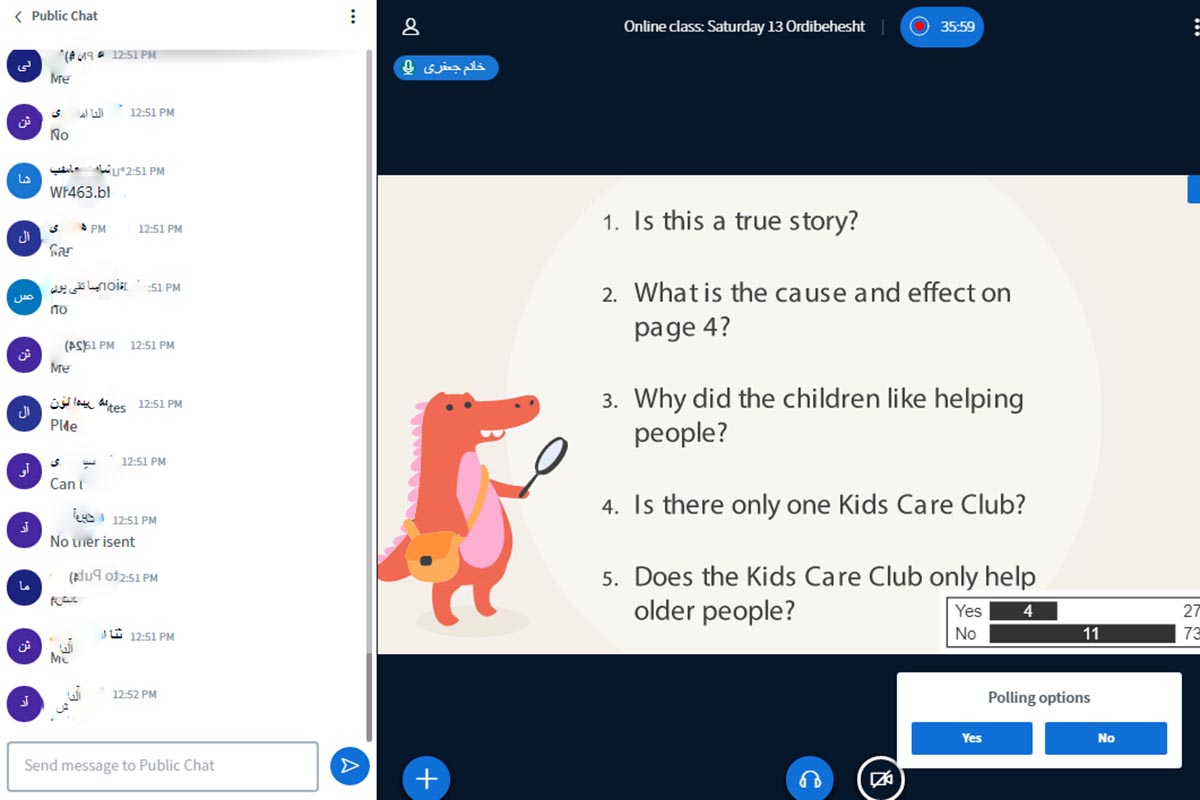 Having learned how to have an efficient online class, the Primary Years Programme (PYP) teachers went out of their way to help their students inquire about different topics. They have planned and assigned integrated and engaging homework, produced various creative and interactive digital educational content and shared their work generously with other teachers through social media platforms. Numerous educational activities and research projects are being carried out right now, which most teachers said sounded impossible to put into action online. But as Debbie Allen said: "Out of limitations comes creativity".
Even the fifth grade teachers asked their students to discuss, plan and run an online mini-exhibition in order to implement student agency and develop international-mindedness through focusing on human commonalities and global issues. Not only did the students' projects lead them to work together in small groups on the United Nations' Sustainable Development Goals (SDGs) to achieve a better future, but the projects also reinforced approaches to learning (ATL) skills and strengthened the roots of IB learner profile in the students. Later, we provided them with the opportunity to present their projects online and to receive feedback from the participants based on a given rubric.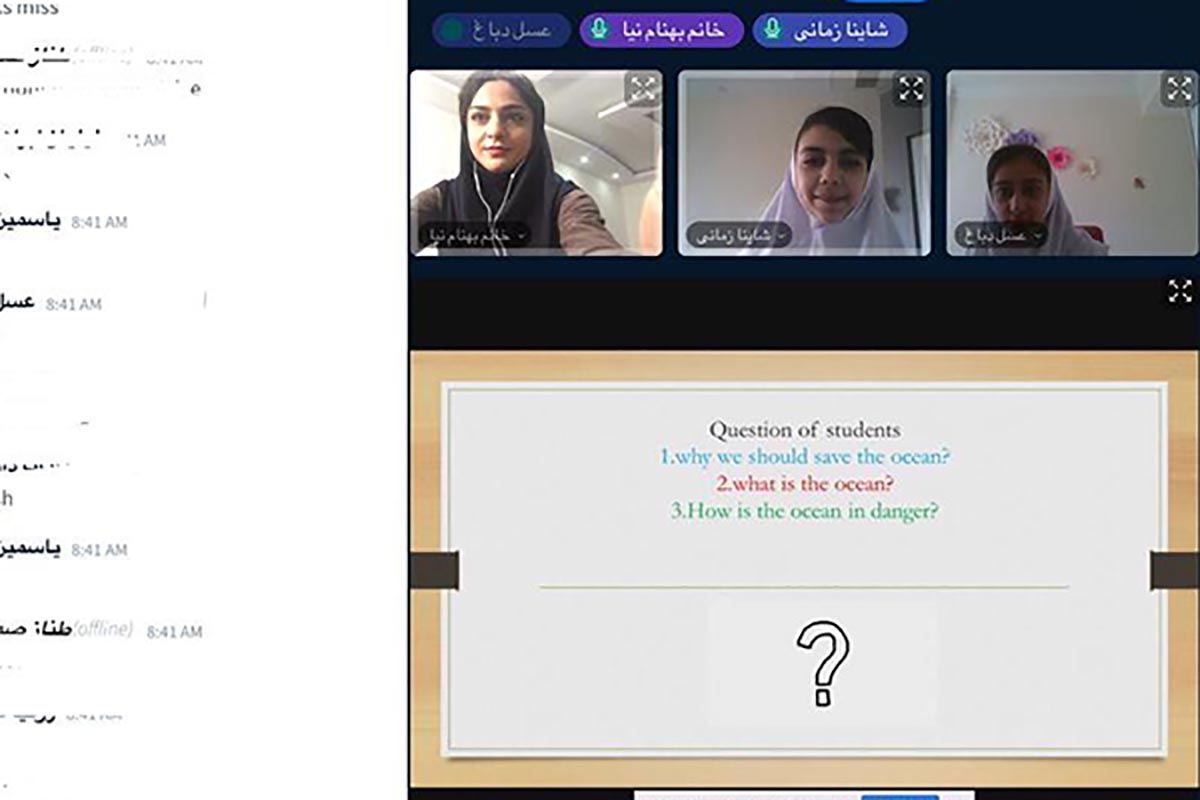 In addition to covering new lessons in the syllabi, teachers reviewed the already taught knowledge and concepts and set multiple online assessments to spot the areas with which their students are struggling. As a result of these assessments, the teachers provided their students with valuable constructive feedback/feedforwards and, in some cases, they had to work on specific knowledge areas or concepts again.
Single subject teachers have also played their part in the process of providing students with an IB education from home. They carried out their online activities as usual and tried to follow the programme of inquiry by participating in our collaborative meetings, which have been held online and on a weekly basis since the beginning of the crisis.
As the members of this learning community, it's incumbent upon all of us to contribute to the learning of students by looking for new practical ways to deal with the challenges that teachers and students are facing in this critical situation. Our main responsibility is to let our students know that we're here for them and that we are all connected. Despite the fact that the pandemic led us to excel in online and offline classes, we indeed look forward to seeing all students be able to attend school in the best of their health soon.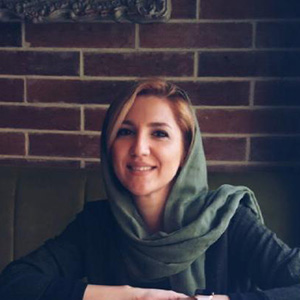 Mahboobeh Hajizadeh is the Primary Years Programme (PYP) coordinator at Shahid Mahdavi Educational Foundation in Tehran, Iran. Having worked in the PYP for nine years, she has also taken on other roles such as English homeroom teacher and subject leader. She is passionate about holistic education, connecting mind, body, soul, and nature, and bringing joy and creativity to her learning community.
If you are an IB World School or an IB student and you wish to share your story with us, please write to us at communications@ibo.org. We appreciate your ongoing support and invite you to connect with us on LinkedIn, Twitter and now Instagram! 
If you enjoyed this story, consider reading more below: