Vani Veikoso, former assistant elementary principal at Hanoi International School explains how the COVID-19 (Coronavirus) pandemic taught staff how to, "build the plane as we fly".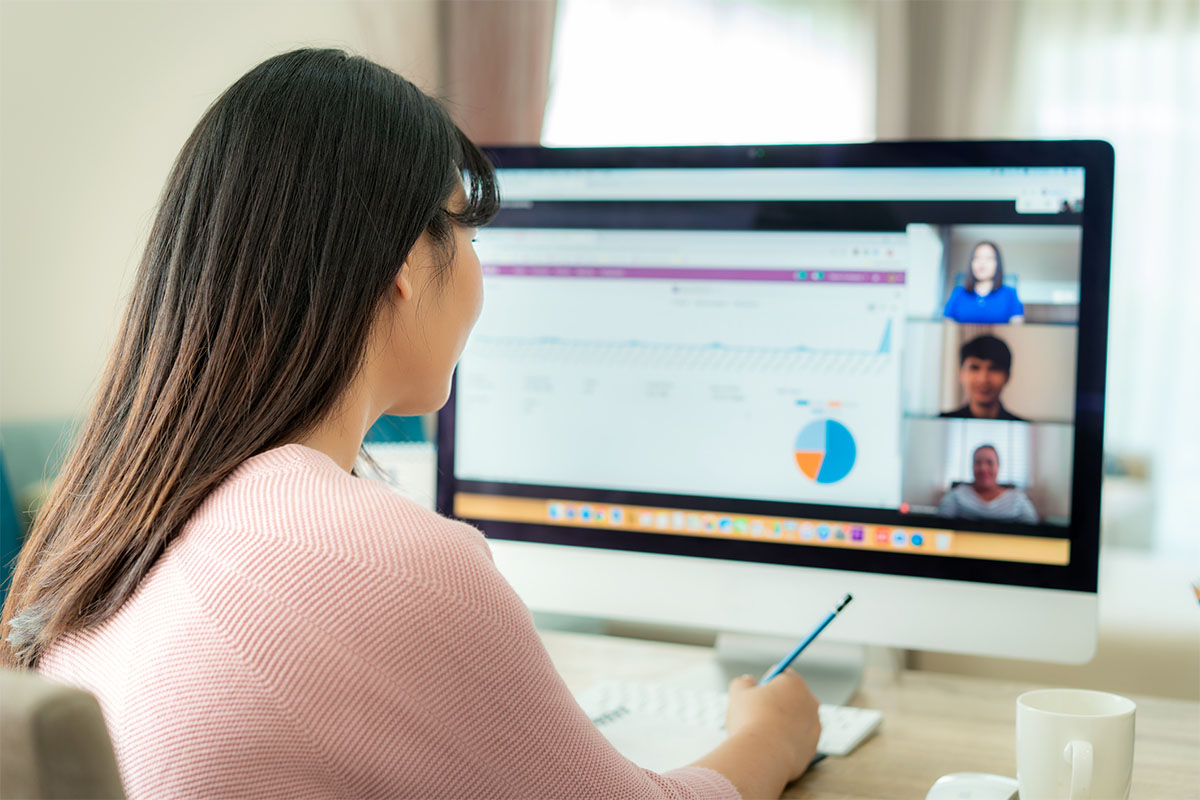 We were returning from our Tet break, the Vietnamese New Year holiday, on 3 February when COVID-19 (Coronavirus) broke out. With cases mounting rapidly, our senior leadership team agreed to delay the start of school by a couple of days, a decision our principal Terry Hamilton shared with staff, parents and students by email. By 7 February, the people's committee, our provincial government, had advised schools to close until 17 February. By then, we had developed our distance learning programme, which was delivered on the SeeSaw platform for families to use.
We added Zoom to strengthen our connection with students, as we did not reopen on 17 February. At this point, we had been closed for four weeks and, although the teachers were still coming to school, students were staying at home. We moved our reopening back to 2 March but as the pandemic continued to worsen, our school―and others in Hanoi―did not finally reopen until 11 May.
Distance learning programmes
We had developed our distance learning engagement programme right at the start of the pandemic, offering students asynchronous learning (in which students study the same material at different times and locations) through SeeSaw. By early March, we had evolved to synchronous learning (in which students learn collaboratively and simultaneously, usually with a teacher), using Zoom for morning meetings, social breaks and lessons by our homeroom and single subject teachers.
"Making sure we got feedback while we were closed enabled us to deliver a better curriculum online".
To ensure that we looked after our students' well-being in such a time of anxiety and uncertainty, our school counsellor kept up our regular social and emotional lessons. In the three weeks before we reopened, we designated Tuesday and Thursday as days when single subject teachers would host their lessons.
Three big ideas
Teaching during the pandemic presented enormous, complex and unprecedented challenges for our school so, at a staff meeting in early March, we explored the idea of, "building the plane as we fly". This metaphor of our journey focused on three big ideas:
We explored these three big ideas by asking how projects, ideas and lesson plans had changed, what outcomes we hoped to achieve and what had we learned from the way we responded to the pandemic.
Lessons learned
The greatest lessons we took away from all this was to: recognize how resilient we had been, be patient when things change for reasons that are completely out of our control, make sure we have the right balance between fun and skills and be confident that, in urgent situations, we can improve our IT capabilities quickly if required. We also learned that staying connected as a community was key to navigating a crisis of this magnitude.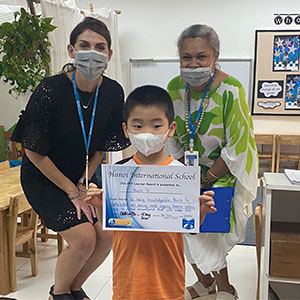 Making sure we got feedback while we were closed enabled us to deliver a better curriculum online. The IB was particularly helpful, regularly updating us on ways we could use online tools to support our programme. Maintaining some events―such as book week, a three-way conference and a home school Olympics―helped us stay connected. As a community, we collaborated to produce our school yearbook to ensure that it was ready in time for our grade 12 students, who graduated on 29 May.
The new normal
When we began our reopening on 4 May, the guidelines on social distancing markings, taking temperatures, wearing masks, using sanitizers and washing hands were all adhered to. The playtimes and mealtimes for elementary students were reorganized to give classes designated zones in which to play.
Our food provider took pre-orders from staff and students for meals, delivering them at lunch time. We also cancelled our community connection time to give us more scope for face-to-face instruction. We still use SeeSaw to communicate with parents and let students show their work.
We hope that sharing our experiences during lockdown will inspire and help other schools around the world who are still using remote learning due to the pandemic.
If you enjoyed this story, considering reading more below: