Measuring the effectiveness of your teaching can tell you what works best. Roseanne McCormack and Magdalena Simons, from the International School of Helsingborg, Sweden, share how their school implemented a teaching evaluation model that uses research, action and reflection to gain insights into effective teaching strategies.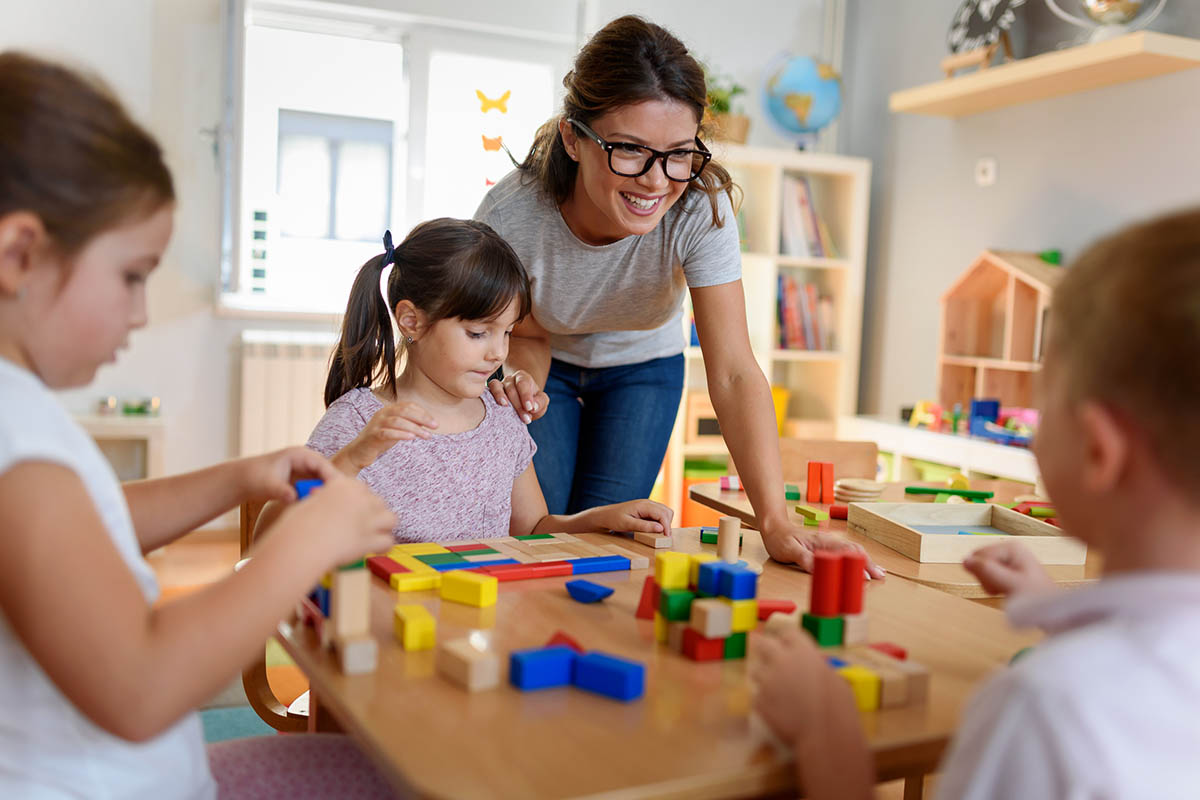 Do you know which of your teaching strategies are most effective? We use a teaching evaluation model at the International School of Helsingborg (ISH), Sweden, which measures the impact of your teaching on student progress. This involves teachers working with colleagues in professional learning communities (PLCs), which may be organized by your leadership team or by yourselves.
What is the teaching evaluation model?
Professional development has taken a new turn at ISH since we started our journey four years ago, initiated and implemented by our head of school Michael McAneney and guided by Dr Gerard Calnin from Melbourne, Australia. Teachers collaborate in PLCs to follow our ISH action research model over an academic year in order, "to purposefully impact student progress", (PLC goal). This involves three phases:
Research phase
Implementation phase
Plan implementation practicalities.
Choose your measuring tools to gather data (e.g. observation protocols, surveys, tests, recordings, videos, interviews and so on).
Pre-assessment―collect data from your students before you implement your new teaching strategy.
Time for action in the classroom―implement your teaching strategy.
Post-assessment―collect data from your students following implementation.
 Evaluation/Reflection phase
Evaluate collected data―measure the difference between your pre- and post-assessments (percentages, graphs, survey numbers, effect size calculators, etc.).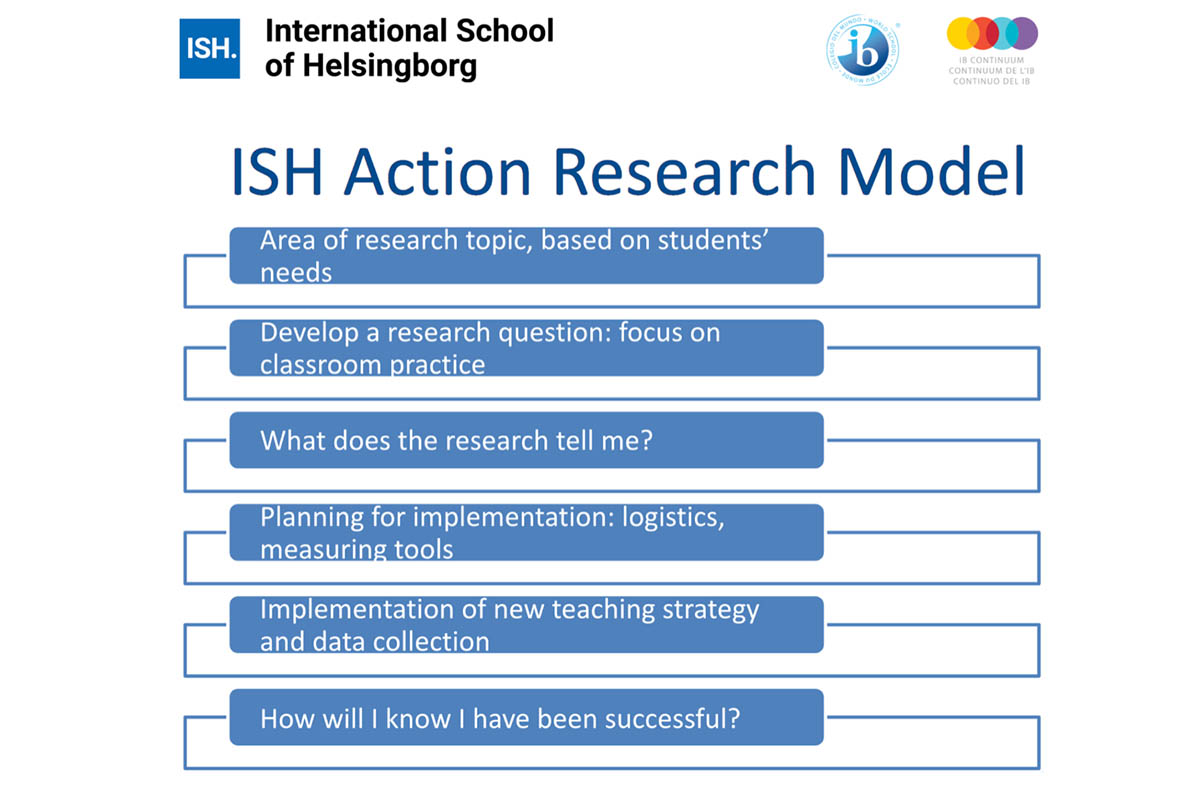 So, was my teaching effective?
John Hattie's research has shown that teacher effectiveness leads to student growth beyond the normal developmental curve of 0.4. The question is, have your students developed above this expected growth? Remember that the process is as important as the product.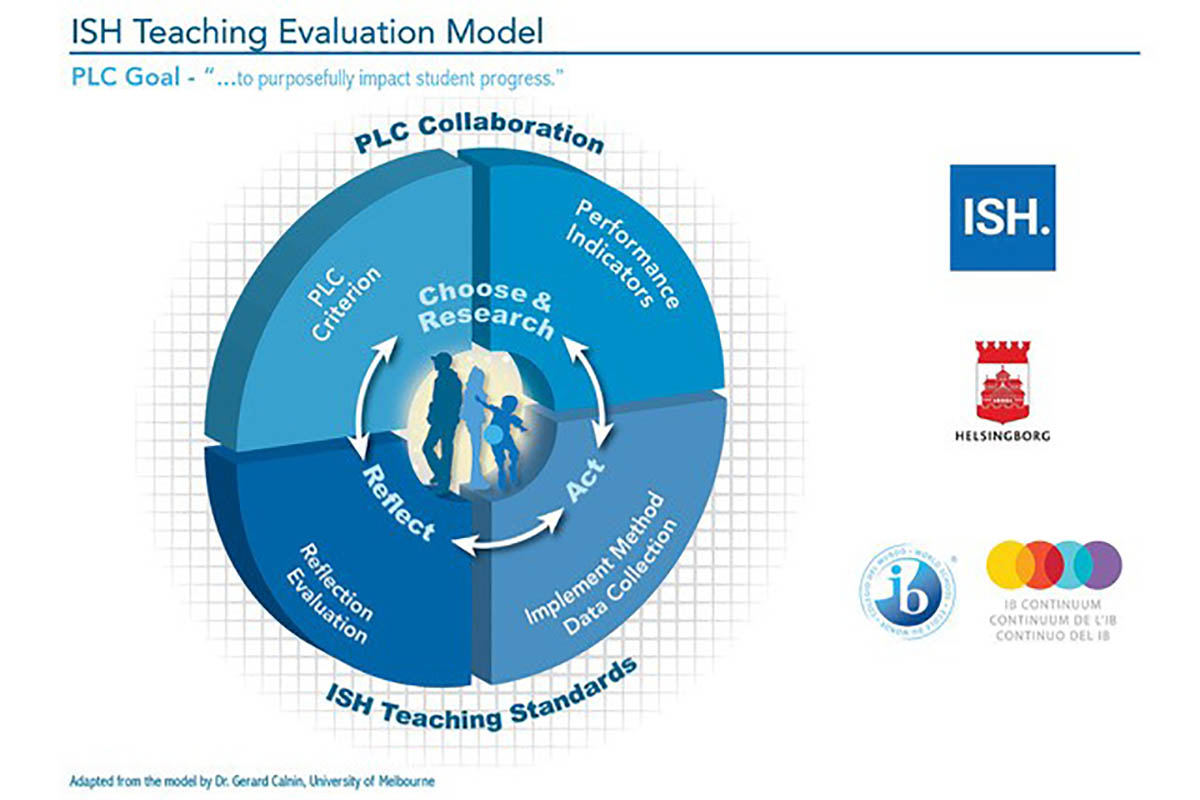 What does the research say about effective teaching and PLCs?
According to John Hattie, 95% of practices have a positive impact… The more important question is: What works best? The Sutton Trust behind the learning and teaching toolkit website indicates that during one year with a very effective teacher, pupils gain more than 40% than they would with a poorly performing teacher. Research also states that participation in a learning community leads to changes in teaching practice.
What do the teachers at ISH say about the teaching evaluation model and PLCs?
PLC is:
Using effective teaching strategies .
Cross programme collaboration.
Embedded in everyday learning and teaching.
Dr. Calnin has analysed, through staff surveys, the impact of the teaching evaluation model and the work in PLCs over the last three years. He concluded that the professional culture and personal responsibility of our teachers has further improved to enhance the learning and teaching at our school.
Last week was the kick-off for another year of professional learning with 79 teachers working collaboratively across the continuum, focusing on the learning progression of all their students.
Roseanne McCormack and Magdalena Simons are the professional learning communities (PLC) coordinators at the International School of Helsingborg, Sweden, and have been guiding this journey of implementing the ISH teaching evaluation model through PLCs. You can connect with them here.
If you enjoyed this story, consider reading more below: