Elmar Ismagilov helped a local community school in Russia prepare for online teaching during the COVID-19 (Coronavirus) pandemic.
The COVID-19 (Coronavirus) pandemic has seen many international students return to their hometown after school closures. During this time, many of these IB students have been doing creativity, activity, service (CAS) projects to help their local communities.
When his school shifted to online learning in March, Elmar Ismagilov, a Diploma Programme (DP) student at the International School at Sotogrande in Spain, returned to his home country Russia. He decided to help his former local school teach online before Russia went into lockdown too.
"I am hugely interested in IT and anything that has to do with implementing new technological features and ideas," says Elmar. The International School at Sotogrande had already switched to virtual learning as lockdown in Spain took place earlier than in Russia. Elmar had the chance to experience the range of tools and applications that could be used.
At his local school, he was able to recommend certain applications and aid them in creating a strategy to quickly shift unprepared students to online education. "As virtual school and IT learning, in general, were new to the personnel, I was happy to share my own experience by organizing and leading online and in-person meetings with teachers and staff," he says.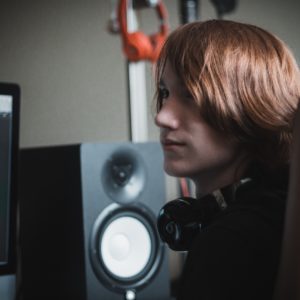 Elmar Ismagilov, DP student at the International School at Sotogrande
The process involved many logistical challenges as he had to come up with an easy way to group classes and deal with large groups of people. Another big issue was the lack of virtual learning experience in the school.
He says the experience taught him a lot. "As an IB learner, I am striving to be a communicator and I enjoy sharing my experience with other people in order to help local communities. I feel that this IB learner profile attribute developed significantly during my meetings, as I had to deal with people of different age groups and levels of proficiency in IT."
Another skill he developed during this CAS project was critical thinking. It helped him eliminate certain virtual learning applications, which he found unreliable. "In such an unprecedented situation as the COVID-19 pandemic, humanity faced numerous challenges, which we have never dealt with before. Because of that, critical thinking and new views on daily routines have become an essential attribute of our lives and work," he admits.
"As an IB learner, I am striving to be a communicator, and I enjoy sharing my experience with other people in order to help local communities. I feel that this IB learner profile attribute developed significantly during my meetings, as I had to deal with people of different age groups and levels of proficiency in IT."
Kerry Wickersham, CAS coordinator at International School at Sotogrande, adds: "Elmar has embraced all that CAS should be. He has used his skills and experience to help others and, he learned many important self-lessons along the way. In addition, he has had a measurable impact on his community and applied, 'real-life', learning in his own community."
Elmar says it has given him precious skills to organize large projects, in a future career. "After the CAS project, I had a chance to reflect on what was done well and what could have been improved, which helps me to shape a clearer understanding and awareness of dealing with large communities."
"I am genuinely happy that my own experience and awareness of a certain topic helped a few hundreds of people to continue their studying, switching seamlessly to virtual learning."
If you enjoyed this story, consider reading more below: