Middle Years Programme (MYP) and Diploma Programme (DP) English and drama teacher Tara van Gastel shares with IB World Magazine the 'Discovering Africa' initiative she implemented to expand students' knowledge about the value of African narratives that shaped our society.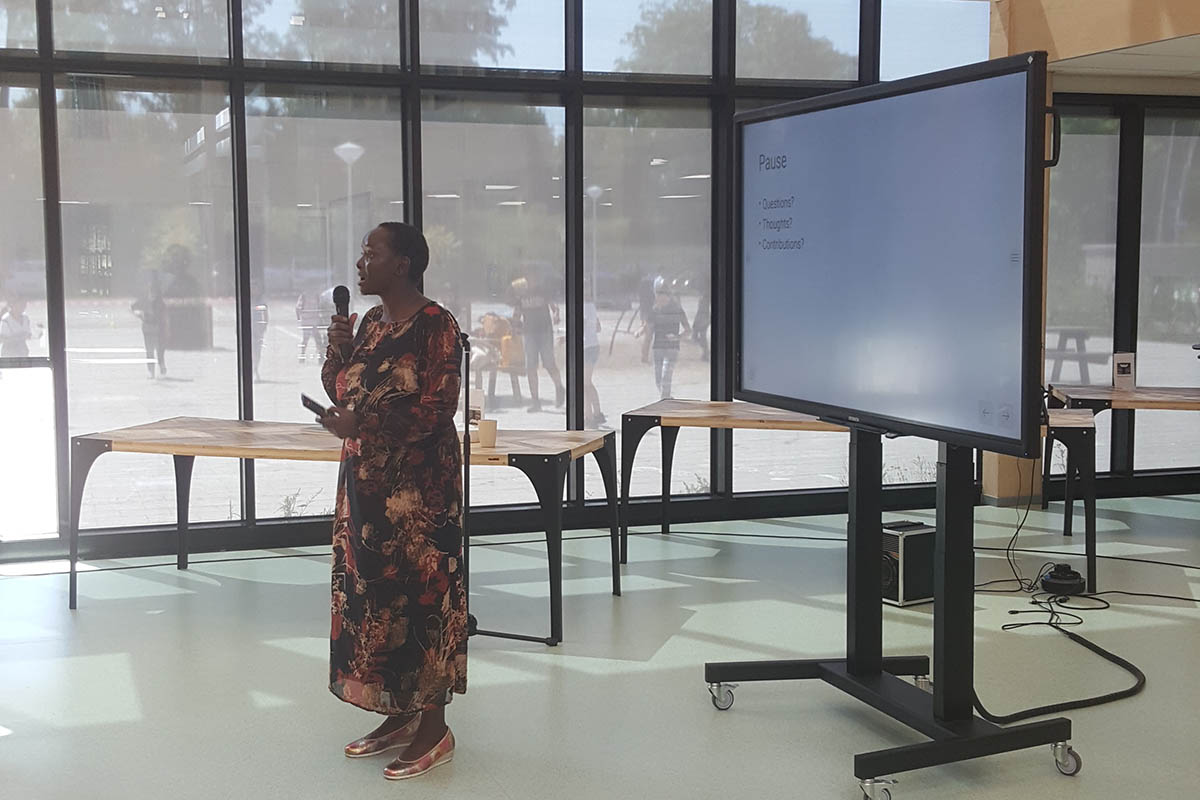 What comes to mind when you think of a great scholar? Is it the studies of Leonardo da Vinci or the scientific breakthroughs of Einstein? How do African intellectuals fit into your ideas about what a scholar looks like? It appears that African narratives are omitted from the prescribed list of places we can seek scholars from and explore in education.
As an English and theatre teacher in the IB pedagogy, I strive to share a global and inclusive education in all aspects of my teaching and wanted to address the lack of perspectives from the African continent for my students.
Students are often not taught anything about the African continent. And if they do, the only thing they can mention is the transatlantic slave trade, as if the continent hasn't had its own rich history of empires, monarchs, writers, scientists and inventors.
Challenging previous notions
Feeling frustrated with the lack of inclusivity, and as a way to expand on the known narrative, I organized the 'Discovering Africa' initiative at the Amsterdam International Community School (AICS), South East Campus in the Netherlands. This initiative enabled our students to explore some of the positive contributions African scholars have had on the world, given that the continent is made up of 54 countries and is rich in history.
We began with an incredibly authentic African history workshop led by Odilia Okonga, from the Africaanse School Den Haag in the Netherlands, which was excellent. This workshop presented an honest picture of the continent, how people existed before the arrival of Europeans, who were searching for the natural resources like precious stones, minerals and metals that are still valuable to us today.
It informed us of some of the existing royal families in different countries in Africa, including their palaces and schools. We looked not only at images of the poor—whose images are perpetuated across the media in our current society—but also images of the middle class and wealthy.
The workshop presented the multi-faceted reality of the African continent, which students found enlightening. One student commented that the workshop had, "changed her perception", of their understanding of the continent.
After the workshops, students were taught lessons across all subjects that enabled them to 'Discover Africa' in different topic areas. I wrote a guide for all subject departments within my school that included resources for teachers to incorporate into their classroom.
Students studied African scholars, history, musicians, Malian Koteba Theatre in drama, ancient African mathematics, inventors, writers (such as Chimamanda Ngozi Adichie), scientists and much more. In history for example, students learned about and created murals of seven African Empires, including the Empire of Aksum (100-940 CE), which had its own alphabet called Ge'ez script, which forms the basis of the modern alphabet we use today. The Aksum Empire also minted their own gold coins with the image of the Aksumite King, King Ousas, another practice we can connect to today's currency.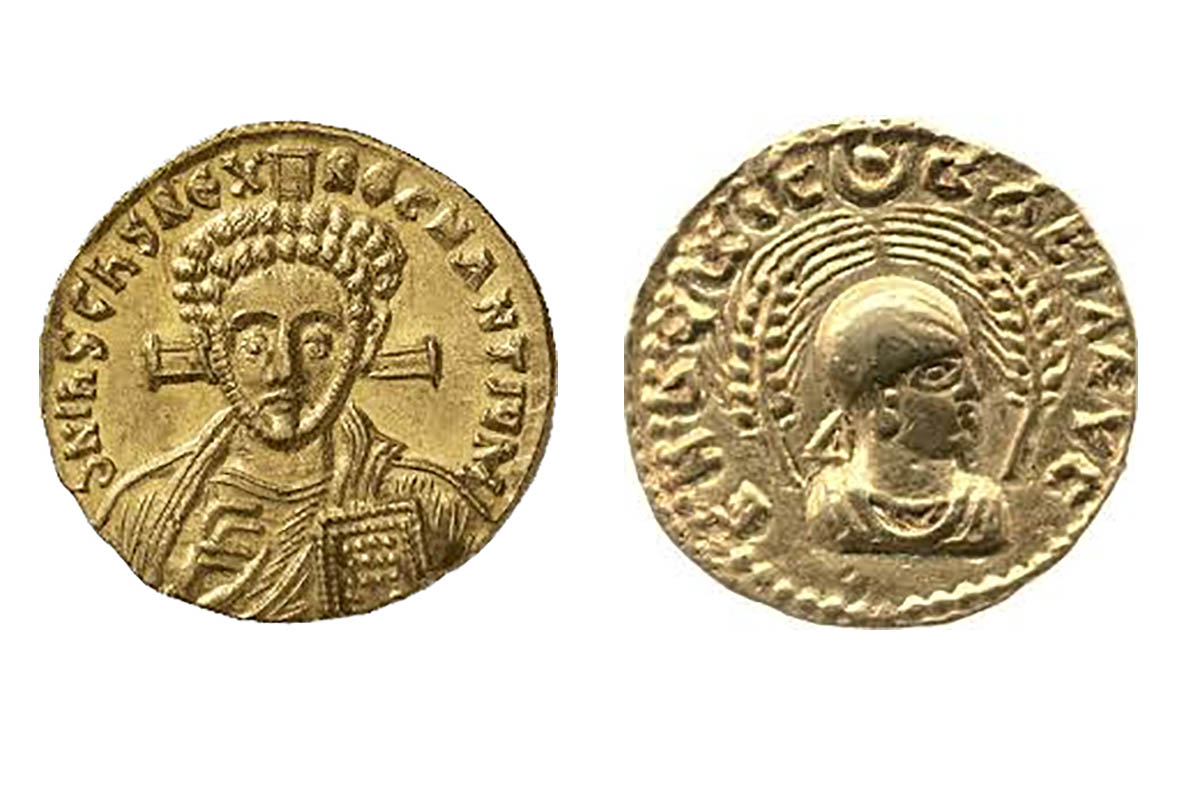 Students demonstrated their learning by presenting one piece of work in a series of assemblies, which took place during the last week of term. The initiative was such a huge success that we will be running it again after the summer holidays at our main campus for a longer period of time.
"When we are able to understand people's history, we are able to value them and empathize with their oppression".
I would encourage any school that wants to run such an initiative to begin by reaching out to the African scholars within their community. Many international schools have experts who are educated and trained in African history, who you can invite to deliver such workshops.
You can purchase the resources we developed through our 'Discovering Africa' series here. It includes the guidance I shared with all the IB subject departments, as well as English and drama lessons.
Just the beginning
Even though the 'Discovering Africa' initiative was a success, it is just the beginning. It touches the tip of the iceberg in terms of integrating African knowledge and history into various IB subjects.
Africa marks the origins of civilization as we know it. Once we do enough research, we begin to realise that a lot of what makes up the world we live in today begins with Africa.
There is a wealth of information out there that too few people know about. In light of the global movement to address racial justice issues globally, our students at AICS have now expanded their knowledge in support of an anti-racist world. When we are able to understand people's history, culture and experiences we are better able to value them and empathize with their oppression.
Final thoughts
To only discuss Africa in regard to slavery, contributes to a single narrative that ignores the continent's illustriousness.
Fostering IB skills like empathy and care in addition to challenging previous ways of thinking are essential for students to break down stereotypes and racism in their community. If we are 'against' racism and 'for' education, then we should be teaching our students the truth about Africa and its many contributions to the world.
Resources, practitioners and experts for DP Theatre
As DP theatre teachers and students have a free choice in the selection of plays, playwrights, theorists and theatre practices they choose to study, the following resources will hopefully provide an overview of just some of the valuable resources, practitioners and experts that are out there for teachers and students to engage with.
African theatre
'Ebira Mask practices and the Facekuerade: On Placing Masquerades in Ebira', John Picton, African Languages and Cultures, Vol. 2, No. 1 (1989), pp. 73-92
'The Finger of Music: Meki Nzewi and Perspectives Towards a Total Theatre in Africa', Charles E Nwadigwe, The Anthropologist (Contemporary Discourses on Media and Theatre Arts Studies in Nigeria), Special Volume 9 (2012): 31-37
The Significance of the Facekuerade Theory in Contemporary African Theatre Practice, Osakue Stevenson Omoera, Department of Theatre and Media Arts, Ambrose Alli University, Ekpoma
'African Theories of African Theatre', David Kerr, South African Theatre Journal, (1996)  10:1, 3-23, DOI: 10.1080/10137548.1996.9687644
Malian Koteba Theatre
Angie Le Mar: a pioneer for Black women in comedy in Britain and the first Black British female comedian of our time; she is also an actor, writer, director, presenter and producer.
Benji Reid: one of the UK's pioneers of hiphop theatre and culture. Reid's vision as performer and creative director has made him an award-winning and senior contributor to the Black Physical Theatre canon over the last 30 years.
Kendrick Sandy MBE: Co-founder and co-Artistic Director of Boy Blue, Associate Artist at the Barbican London, is one of the most renowned choreographers and performers in the UK urban, commercial and theatrical scenes.
Courtney Hayles: artistic director, actor, dancer, dramaturge.
African and African diaspora playrights
Wole Soyinka The Lion and the Jewel;
August Wilson Fences;
Athol Fugard Blood Knot;
Bola Agbaje Belong;
Theresa Ikoko Girls;
Michaela Coel; Chewing Gum Dreams, Chewing Gum (TV series), I May Destroy You (TV series);
Somalia Seaton Crowning Glory;
Roy Williams Little Sweet Thing,  Slowtime;
Lorraine Hansberry A Raisin in the Sun;
Debbie Tucker Green A profoundly affectionate passionate devotion to someone;
Titilola Alexandrah Shoneyin The Secret Lives of Baba Segi's Wives;
Langston Hughes Tambourines to Glory;
James Baldwin The Amen Corner;
Danai Gurira Eclipsed
African and African diaspora theatre companies
If you enjoyed this story, consider reading more below: