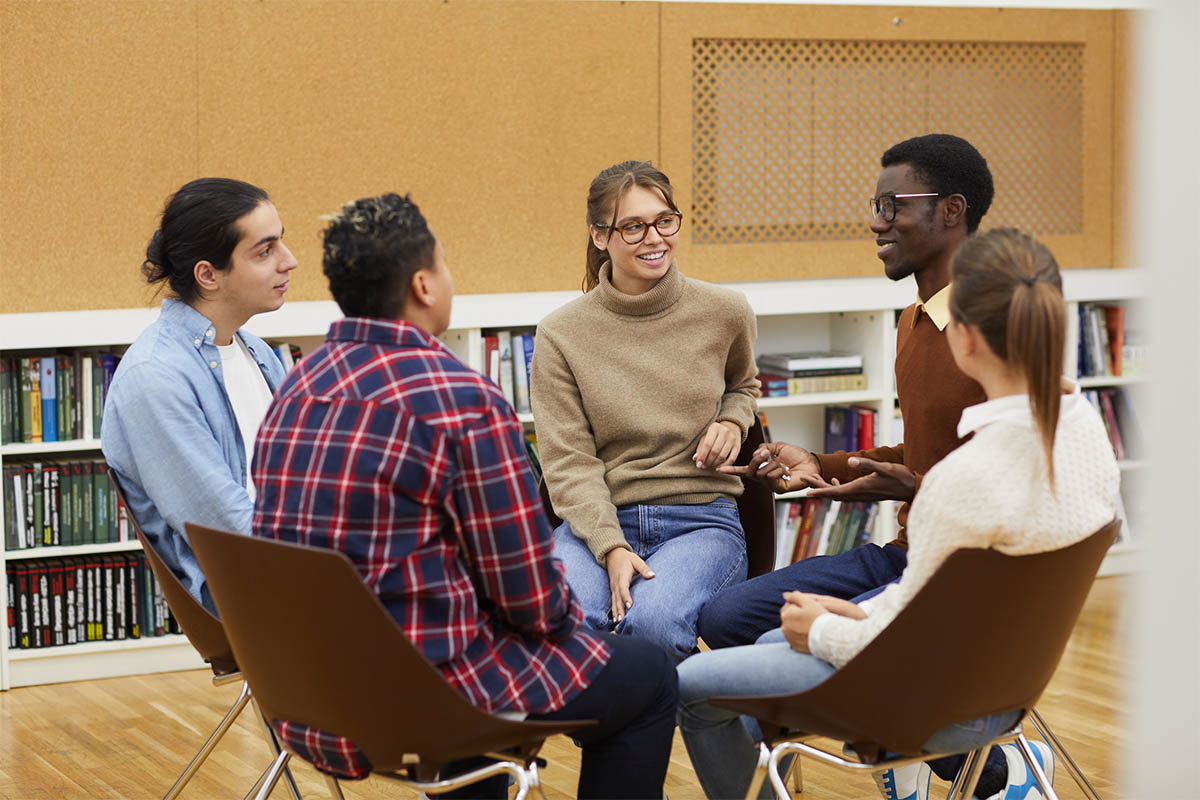 First teaching of the revised 'Interdisciplinary teaching and learning in the MYP' guide will begin in September 2021, improving the framework and guidance used by teachers to develop interdisciplinary units (IDUs). This review is the result of collaboration between experienced IB educators and staff from 2018 to 2020, involving detailed review of current research, development meetings and an assessment trial of the revised model. The revised guide, as well as an updated suite of Teacher Support Material (TSM), will be available to view on the Programme Resource Centre in early 2021.
What can teachers expect?
We understand that planning interdisciplinary learning experiences for students can be difficult for teachers, and these revisions aim to help them with that. Interdisciplinary learning can and should take place within subject groups, and the Middle Years Programme (MYP) concepts and global contexts provide the tools for this transfer to take place. Interdisciplinary units are another opportunity for this, where developing new conceptual understandings using knowledge integrated from multiple disciplines is the central focus of the unit. It is in this area that the Interdisciplinary framework aims to equip teachers.
"Teachers can also expect a modification in the requirement that interdisciplinary units should integrate disciplines across subject groups".
One of the first things teachers will notice is the consolidation of all resources into the guide, including the ID unit planning template and its accompanying evaluation rubric. There is also new guidance for how the template may be adapted to suit the needs of different school contexts, and examples of how schools may overcome common logistical challenges with the delivery of IDUs.
Secondly, the nature of interdisciplinary learning has been further exemplified and explored in the guide, helping teachers to move from planning experiences that simply draw on disciplinary knowledge, towards planning units that facilitate students' development of new/evolved conceptual understandings as a result of purposeful integration of disciplinary knowledge or perspectives. The guide goes further by explaining the benefits of this kind of learning to students, teachers, and its potential impact on school culture.
To support this shift in thinking, the objectives/criteria have been simplified from four to three, seeking to clarify the process of synthesizing disciplinary knowledge into new interdisciplinary conceptual understanding. They are entitled Evaluating, Synthesizing and Reflecting. Furthermore, the 'purpose of integration' section of the unit plan has been altered to allow teachers to determine these disciplinary contributions, and the new conceptual understanding early on, to ensure it will be central to the unit.
Teachers can also expect a modification in the requirement that interdisciplinary units should integrate disciplines across subject groups. This is being adapted to allow integration of disciplines within subject groups, such as Geography and History (Individuals and societies), or Biology and Physics (Sciences). Integration across subject groups is still encouraged as it offers valuable opportunities to blend diverse skills and perspectives, though we acknowledge this is not always easy to manage. This altered requirement aims to make this simpler for schools.
Teacher support material
Finally, a new suite of Teacher Support Material and an accompanying overview will aim to exemplify best practices of interdisciplinary unit planning, demonstrating how the revised criteria can be used and exemplifying a range of subject group combinations. IB educators with access to the Programme Resource Center (PRC) are able to read the latest Development report (May 2020). The new guide and teacher support material (TSM) will be published in early 2021 and you can see a preview of the changes by clicking the development report down below👇🏼. There will also be a series of subject seminar sessions (SSS)—these will be offered face-to-face where possible, but will otherwise be available online.
If you enjoyed this story, consider reading more below: