Diploma Programme (DP) graduate Maja Johansson Hedstroem from Katedralskolan in Uppsala shares her path to finding the right academic direction for her. By echoing the words of one of her former teachers, she dares us to listen closely hear the beat of our inner drums. This is her third story in our graduate voices series.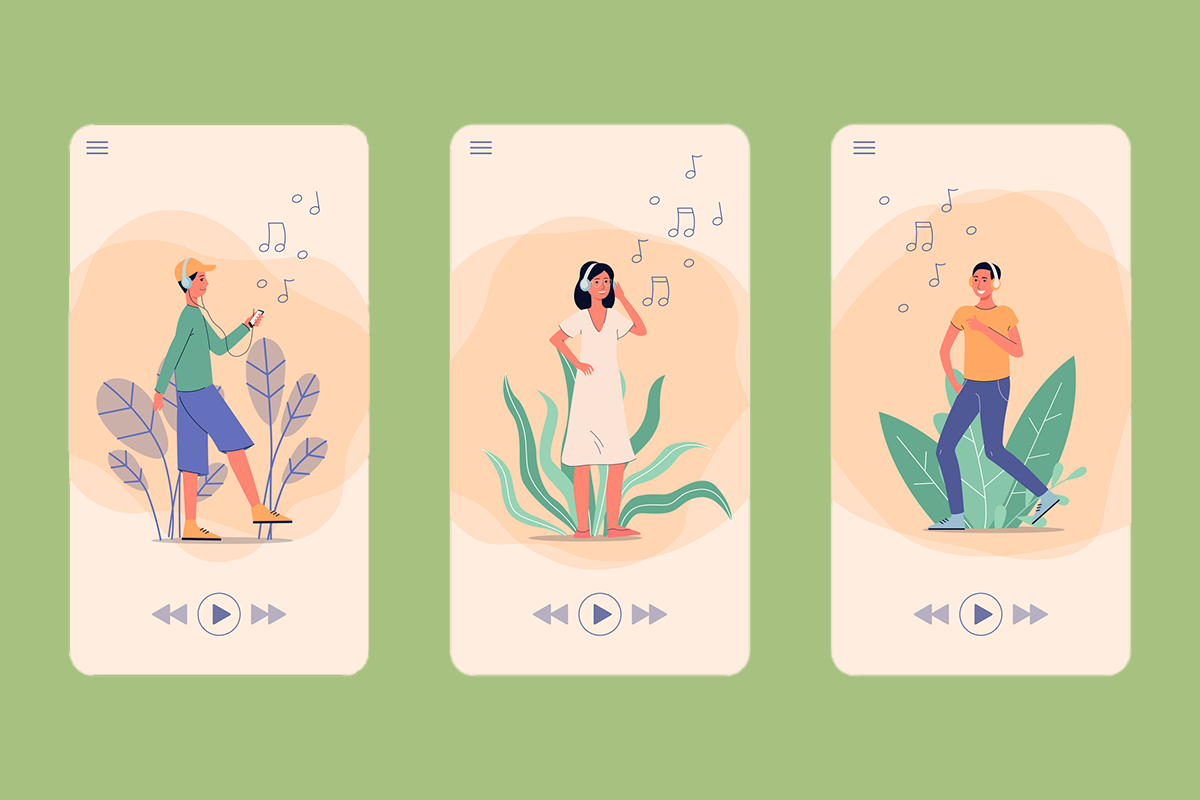 "You get to choose the soundtrack of your life".
August 2016:
Pre-IB
I am contemplating where I want to go after the IB. I know that I want to pursue an international career, to study and work abroad. My friends and I are talking about which universities we want to attend, scattered all across the world. 
I want to become a doctor—no, I know that I'm going to become one—specializing in neuroscience. That's the sound that I'm hearing. Already at the age of 16, I want to devote the rest of my life to medicine.  
However, before that life goal of mine can even begin to materialize, I have a few more years of high school ahead of me. 
Fall 2020:
P
resent day
Fast forward a couple of years. 
I am back in my hometown, and that's a fact that I am happy with. Regardless of my current level of fulfillment, the mere fact of not moving out-of-town would have devastated me when I was younger. Another surprise may be that I did not end up in medicine. In fact, I'm enrolled at a faculty almost at the opposite end of the academic spectrum: Law. 
Two decisions I was adamant about—to study medicine and to do so abroad—ended up completely different from what I had planned out. In essence, I would almost describe myself as a different person as well, which also tends to be a natural consequence of growing up. I'm probably more … at peace now, almost in harmony with whom I want to be. 
"I'll probably consider, re-consider and consider again countless thoughts, ideas and dreams".  
People might say that still with my young age, it may seem naïve, audacious even, to do as much as utter my current state of mind. Any given moment, my life might make yet another U-turn. I'll probably consider, re-consider and consider again countless thoughts, ideas and dreams.  
As with all things in life, your dedication to certain ideas goes through crests and troughs. Often, you just have to keep riding that wave. Sometimes, despite all of your efforts, you can feel a nagging feeling of something acting up, just a seemingly imperceptible disharmony sounding in an otherwise harmonious orchestra without having anything to do with the question of dedication. 
In such cases, maybe it's better to pause and listen to what is really acting up. 
Stop
I remember the exact moment when it dawned upon me that I had to press that pause button. 
Out of routine, the same background melody had just kept going; the same sounds had been playing on a loop, over and over again. I had become so used to having what I thought were my tunes playing in the background that I hadn't even noticed that I had lost interest in them a long time ago. I didn't enjoy them anymore. This is not to say that I never liked them. Sometime, somewhere in the process, they stopped being mine. 
Realizing this—that I truly, deeply, genuinely didn't like the sounds that were playing anymore—it was heart–breaking. 
Rewind
"Unexpectedly, I found a new symphony of sounds that I liked very well". 
In the last novel that we studied for my IB literature class, I found myself an author who inspired me to start looking at the world in a whole other way. At the time, while riding the inevitable emotional roller coaster leading up to the final exams, I had just left what I had considered to be a song of my own. At first, the world became hushed. Then, my ears started to open up for all the different instruments playing in the orchestra around me. I started to hear all the sounds that focusing on what I thought had been my song had made me unable to hear. Unexpectedly, I found a new symphony of sounds that I liked very well. 
I realize that this is a very privileged position to be in, to be able to choose freely and evaluate what you want to do in life. However, I do also realize that the past year has been tough for many. The current situation may even have put an end to your dreams and goals. Regardless of where you are in life, for anyone who feels purposeless and has found themselves in a hushed place, suddenly without a song of your own, I want to say that it is okay to change direction, to deviate from what you thought had been plan A and to try plan B instead, maybe even plans C and D. They might even turn out to be many times better.  
Play again
In fourth grade, my English teacher always encouraged us to participate in class and speak up. That was the way to improve; to put yourself out there. For a nine-year-old trying to grasp a new language in a classroom full of other nine-year-old's, this can be a daunting task. However, what she said whenever someone struggled made us all cherish her and her lessons more than ever. Very vividly, I can still hear her articulate those words. Stop, rewind, play again. 
Stop and reflect, go back to where you went wrong, and dare to try another way. You get to choose the soundtrack of your life.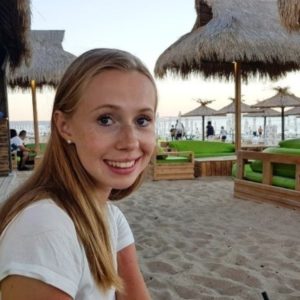 Maja Johansson Hedstroem is an IB graduate of Katedralskolan in Uppsala, Sweden. After achieving her 44-point diploma, she explored several countries during a gap year before pursuing a degree in law at Uppsala University. A globetrotter at heart, Maja also has a keen interest in literature and loves being on court for a game of tennis. 
If you enjoyed this story, consider reading more below: