Two Diploma Programme (DP) students in Bahrain made and sold accessories to help raise funds to stem the spread of COVID-19 (Coronavirus).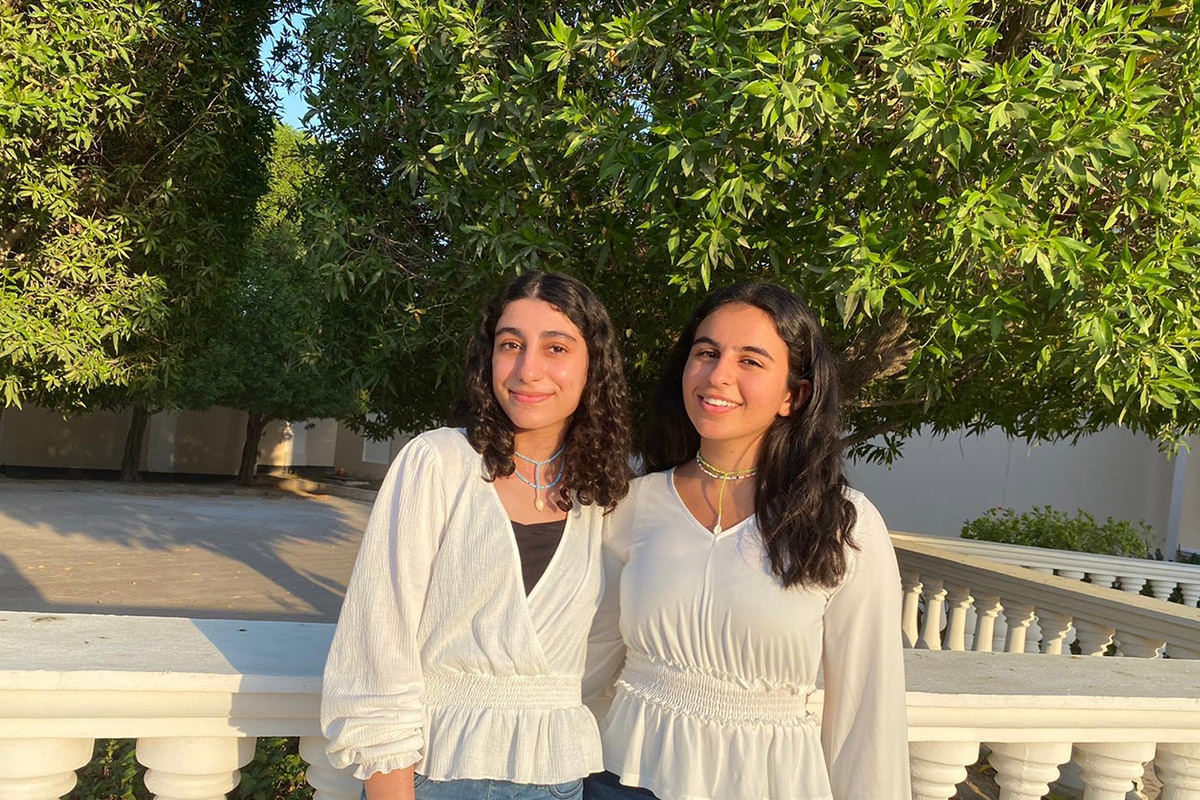 When the COVID-19 (Coronavirus) pandemic struck, Diploma Programme (DP) students Layla Al Saad and Shahla Al Zayani at Bahrain School in Bahrain decided to do something meaningful for their creativity, activity, service (CAS) project. "We wanted to find a way to overcome this through positivity and creativity", says Layla.
They came up with the idea of making and selling colorful beaded bracelets, necklaces, anklets, rings and holders for sunglasses and masks to raise funds for the Royal Humanitarian Foundation (RHF), which is helping to mitigate the spread of COVID-19.
"The main aim was to collect funds for the COVID-19 charity, but in such a way that people felt positive and happy about their donations, and have a memorable accessory created with love by us", says Layla.
Throughout the project, the students demonstrated many IB learner profile attributes. For example, they were 'communicators' when corresponding with customers and with the Royal Humanitarian Foundation in both Arabic and English.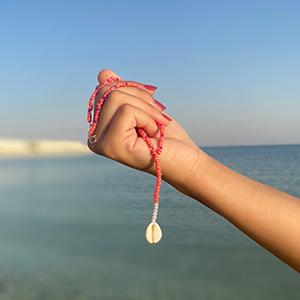 Shahla says: "We were thinkers, not only by using our creative skills but also by acting ethically. We created a database to ensure that all proceeds were recorded and thus transferred correctly to the COVID-19 fund".
They also had to be risk-takers, open-minded, caring, knowledgeable and principled: "We cared about customer satisfaction, and were honest with the proceeds collected. Positivity and hope were our driving forces", says Shahla.
Due to social distancing requirements, the two students worked apart most of the time but communicated through daily FaceTime calls and scheduled meet-ups. "We have learned that business is not one dimensional, it has many aspects to it: marketing, actual work (beading), accounting, and a lot of responsibility that goes with ensuring the quality of our products are up to standard", says Layla.
The students set up an Instagram page and the accessories have been very popular. The CAS project came to an end, but Shahla and her sister Reem decided to transform the initiative into a longer-term initiative.
To date, they have managed to raise more than US $19,000, which they have donated to the Royal Humanitarian Foundation. When the pandemic clears, they will switch to a local charity that is in need of the most donations.
If you enjoyed this story, consider reading more below: