A network of IB librarians share how they have learned from each other and adapted to new ways of working during the COVID-19 (Coronavirus) outbreak.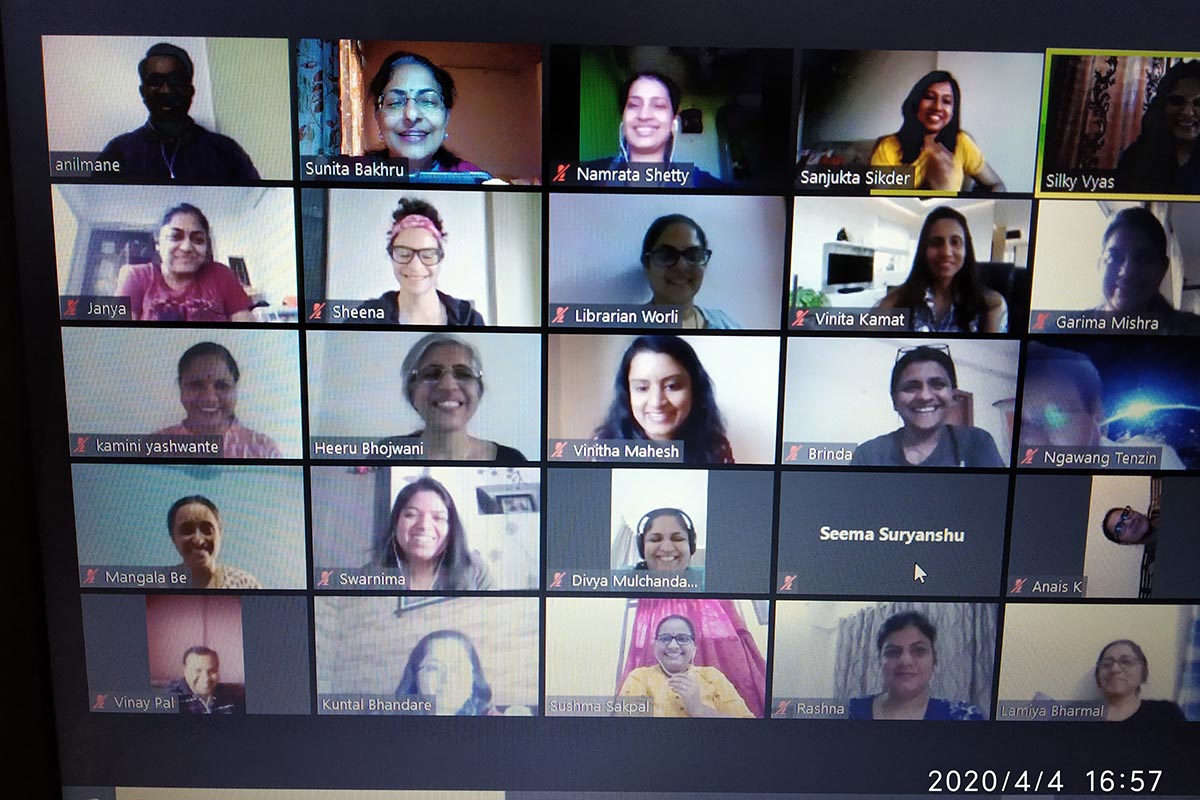 Librarians play a vital role in IB World Schools by promoting reading, literacy, knowledge, school cohesion and community involvement. In the past few decades, as digital technology has advanced, the function of librarians and libraries has evolved too. But the COVID-19 (Coronavirus) pandemic, which caused many schools to teach online, has accelerated changes.
With many school buildings shut, librarians have had to re-evaluate how they work and support teachers and students. The Liferarian group—a community of librarians who believe in empowering and leveraging the role of a librarian in an educational organization—have been supporting each other to do just that.
"These professional learning clusters have led the Liferarian members to motivate each other and build confidence".
Created in 2016 by three librarians from India (Heeru Bhojwani from the American School of Bombay; Anil Mane from Edubridge International School and Kuntal Bhandare from the Ecole Mondiale World School), the group's purpose is ''to support librarians who desire to pursue contemporary strategies and ideas to stay current and relevant". Starting with just eight members in 2016, it has now grown to over 100 librarians from India, the Middle East, East Asia and the U.S.
The Liferarian team actively promotes the IB framework by using Ideal Libraries: A Guide for Schools, approaches to learning (ATL) and academic integrity, embedding them in collaboration with the teaching teams at their schools. Most of the members have attended workshops facilitated by the IB at different levels, from category one to three, and have found them useful in understanding the IB philosophy and pedagogical approach to learning.
Heeru Bhojwani says: "We strive to become knowledgeable, thinkers and open-minded and provide a support system to help each other professionally".
Adapting to a global pandemic
As the pandemic turned the world upside down and caused schools to close, Liferarian members began to discuss how to manage resources for students who had previously been dependent on physical books. "Our team members got into the act of adding free resources available at the time on to Padlet, which were shared with all librarians in the network", explains Bhojwani.
The librarians in the group also leveraged technology to continue to support each other's growth and learning, through professional development discussions on Zoom and Google Meet. And during the summer, technology tools were taught through Zoom conferences.
The Liferarian core team initiated professional learning clusters (PLC)—face-to-face meetings online to work on their personal and professional growth by teaching and learning tools, strategies and skills. "These groups of professional librarians have regular planned meetings. Each group meets at their own time, follows their purpose and holds relevant and open discussions to clarify and learn", explains Bhojwani.
She says the PLC meeting topics cover all areas of a librarian's role. "It could be about creating an interdisciplinary-based lesson plan, how to teach and embed research skills through collaboration, how to align approaches to learning (ATL) to their programme or even learn a new technological tool. Discussions can range from eBook platforms and book lists to copyright questions".
She adds: "These professional learning clusters have led the Liferarian members to motivate each other, build confidence, become courageous and develop a healthy professional attitude of a growth mindset, while becoming reflective of one's practices".
Reimagining the role of librarians
To prepare librarians for the future and the fact that schools may not function as they did before the pandemic, the group held a virtual conference on the 'Role of Librarians in a Hybrid Learning Environment' in November 2020.  Participants said the keynote speakers and the panel conversations were insightful and encouraging and the conference boosted their confidence.
Mr Santosh, a conference participant, says: "It was wonderful. It proved learning can happen anywhere, anytime, particularly for library professionals in India. The conference made us confident and tech-savvy to face the future world. All the conference leaders had prepared at global standards. I have found good professional friends who were also providing an opportunity to build libraries in rural areas. I will remember this for a long time in my professional career".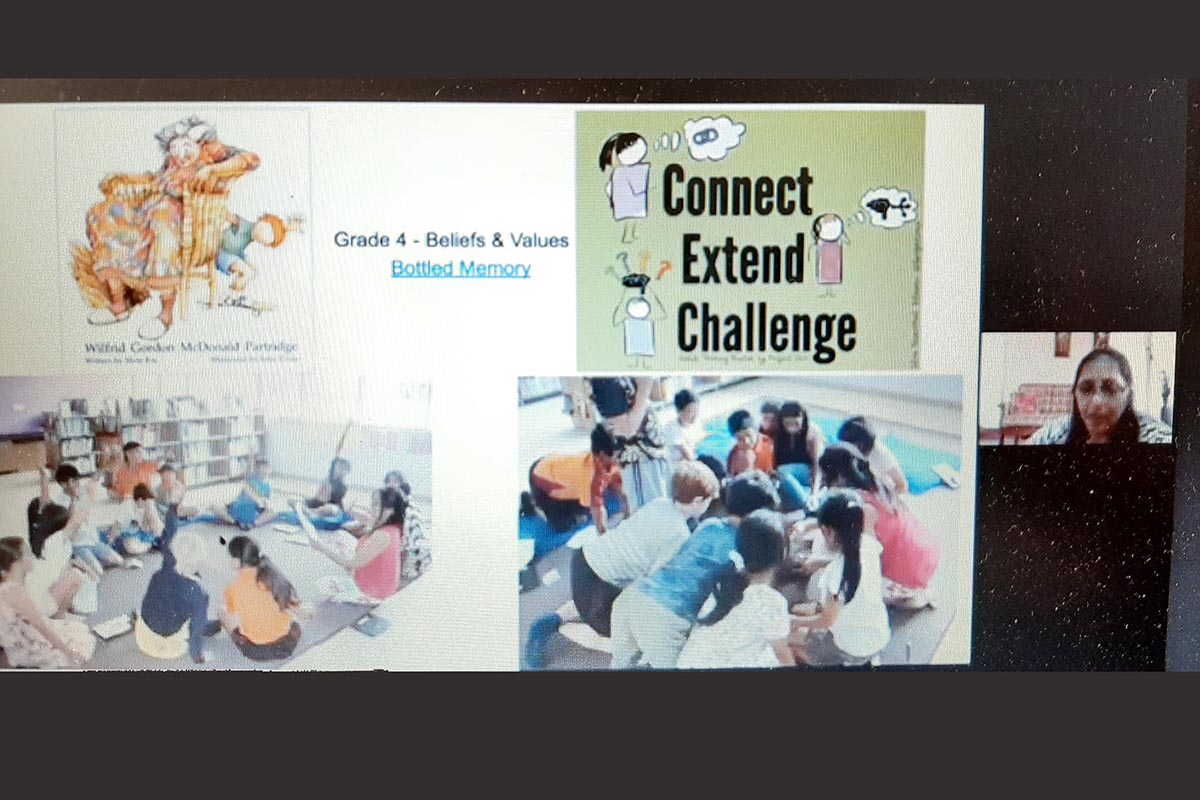 Future projects
To continue to serve the community, the Liferarian Association's outreach initiative endeavours to build libraries in rural India, providing resources and training to the librarians. It has launched an online outreach programme called Bloom Books to provide a voice for students living in India to share their experiences through writing and illustrations in any language, thus fostering home language as well as a multilingual approach to expression.
Team members continue to communicate through WhatsApp groups, meetings and discussions held on various conferencing apps and other software. "New connections, courage, optimism, open-minded discussions and sharing of resources are vital components of the Liferarian learning network", says Bhojwani. This philosophy will continue to be invaluable as librarians adapt to the new educational landscape.
If you enjoyed this story, consider reading more below: