Language development, which is one of the four components of the Career-related Progamme (CP) core, can be nurtured using diverse approaches. How can educators embrace this flexibility and support students to expand their own horizons? In the third episode of a series focused entirely on the CP, IB Voices sat down with Chad Lower, CP coordinator at North Kansas City High School (and member of the IB Educator Network (IBEN) whose roles include site visit team leader, consultant and workshop leader), to understand how language development works in his school and how educators can create meaningful learning experiences in the current context of distance, online or blended learning and teaching.
You can listen to this episode by subscribing to IB Voices on Apple Podcasts, Google Podcasts, Spotify or Stitcher.
Listen to the full interview on the IB Voices podcast
What does language development look like in your school?
Chad Lower: Language development is one of the four core components of the Career-related Programme (CP). It asks students to identify and develop an additional language and explore how it can complement their career-related studies. Similar to the reflective project and service learning, students are required to complete 50 hours over the two years. The beauty of this CP component is that it can function flexibly in the school's context. There are several options for its implementation: a school-designed course, an external provider, an online language course or a school-monitored self-directed language study.
At North Kansas City High School, we use the school-monitored self-directed language study and give students the option to explore any additional language they would like. The language development coordinator meets with the students once a month during the personal and professional skills (PPS) class, and she is also assigned one block every other day to monitor the student's progress and support them. During the monthly visits, she includes lessons that pertain to the importance of language. These involve not only linguistic aspects but also non-linguistic nuances such as body language, personal space and salutations—aspects that students are very interested in. For example, the personal space in France, Spain or Latino and Latinx cultures is much closer than that in the U.S. and sometimes students are not aware of that.
How is student learning structured within your school?
Three years ago, our language development coordinator came to me and said 'Hey, we need to do something different'. We sat down and crafted a completely new approach for student learning.
In the first year of CP, we decided that we wanted to concentrate on the linguistic aspects. We wanted to familiarize students with their career-related study, vocabulary structures and text types to help them navigate their chosen professional field should they choose to work in it. Some of the lessons also introduced exploring words and phrases that relate to the student's career; idiomatic expressions in particular can be quite interesting. For example, he is driving me up the wall might translate to 'he makes me hit the ceiling' in French. Students are always interested in such idiomatic expressions and they constitute a good linguistic tool that they need. Furthermore, they also work on language skills to ensure that they can articulate their skills and navigate their career satisfactorily.
In the second year, we focus more on cultural nuances. This includes a final presentation in the language that highlights the linguistic and cultural meld. For example, we had a culinary arts student that was studying French as their second language and during her presentation, she was very intentional in explaining how the order of food was different from that of the U.S. In France, meals start with soup and salad is served after the main course, which is disorenting for students because they assume everybody eats the same way. The presentations expose students to different cultures so that no matter where they travel or work, they have tools to navigate their experience and things don't seem as unfamiliar.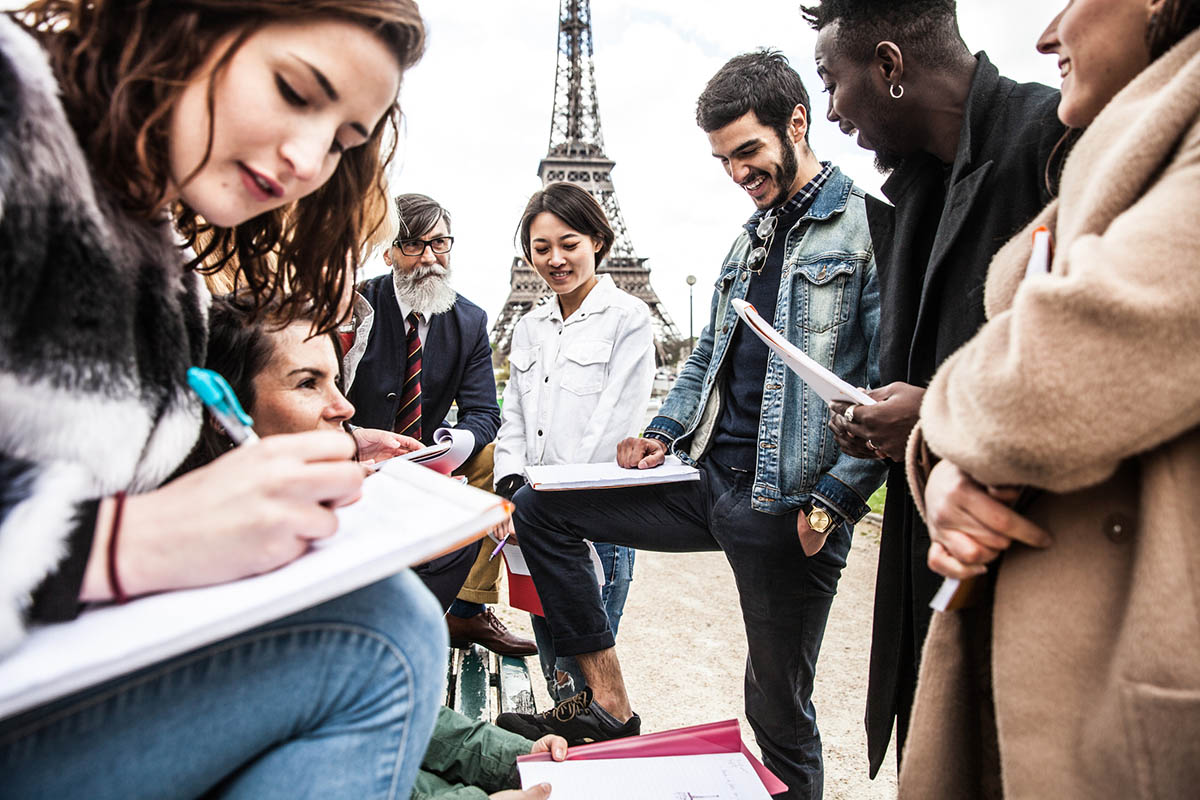 How do you navigate through different career possibilities?
We do this by personalizing language development for each student. The reason why we can do this is because the language development coordinator doesn't only give a general overview of language but also meets with students individually. This way, they can start hammering out what they can do. For example, the culinary arts student found French to be a logical and helpful choice because of the rich French tradition in this field and she could draft a menu that reflected what she learned in French class.
For other career pathways such as engineering, the link to a particular language and culture may be less straightforward but students may have a personal interest in a particular language, for example Spanish. The question then becomes 'what does that look like?' and the language development coordinator and service learning coordinator may suggest spending a summer working in a Spanish-speaking country.
Right now, that's not possible but they could use Zoom or Microsoft Teams to connect with an engineer who works in Mexico and converse in Spanish.
Those are some of the projects that the language development coordinator encourages students to do every month. They have five things to choose from, one of them being working off a language platform to build vocabulary. Other things include immersive opportunities (whether that's virtually or in-person) where students can work with people and interact in the language that they are studying.
Sometimes you have things that complement each other (e.g. culinary arts and French) and some things that might not make sense to educators but make perfect sense to students.
"The other thing I would say is to lean on your students because they are able to tell you what they want and need".
What challenges have you encountered and how have you tackled them?
For many students, if it doesn't feel perfect to them linguistically, they are not going to be a risk-taker. So what the language development coordinator and I do is erode that anxiety with cultural and non-linguistic infusion. We are fortunate to offer many lenses to experience language development. However, many of them still feel somewhat superficial and contrived as students often learn a language but never really use it in 'a real-world context'. The addition of cultural nuances has helped make it more approachable and engaging.
We are still not there yet and are looking to expand this post-pandemic by going out into the community more. Our school is diverse but we just need to start using it in more meaningful and sustained ways and that's where the service learning component comes in. We have made a lot of connections with a lot of businesses but unfortunately, they have not been very diverse. We are looking to create more authentic experiences and have students do their service learning and language development when they are working and interfacing with people who speak the language.
What advice do you have for educators regarding language development?
I would advise schools to be more flexible. Interestingly, the flexibility of this component which was designed to help educators can be intimidating. I feel like the IB designed language development to be an organic experience, giving schools ample options to choose from and shape it according to their students' needs and interests. We always tell our students to be risk-takers but when I visit schools, I see that there is not a lot of risk-taking and thus, students end up not benefiting from the full range of opportunities they could have to thrive with the language. So I would encourage schools to embrace this flexibility and allow students to take more risks.
The other thing I would say is lean on your students because they are able to tell you what they want and need. Sometimes we get so stuck in developing it from a staff point of view that we lose the voice of the student. And, finally, it's language development, not proficiency; it's important for people to understand that language development is about development and growth, not about attaining proficiency. So let students have fun with the language and explore how it is tethered to their career-related study and other CP core components. Let's help them figure out how knowing this additional language can enrich their lives and soul and expand their scope—linguistically, culturally and career-wise.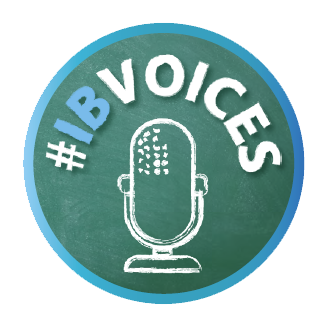 This interview was conducted by Zachary Fernebok, Product Marketing Manager for the Diploma Programme and Career-related Programme at the International Baccalaureate, and one of the hosts of IB Voices. Listen to more stories from students, schools, educators and more on the IB Voices podcast.
If you enjoyed this story, consider reading more below: