In cooperation with the University of the People (UoPeople), the IB has aimed to address the global shortage of qualified educators. This year, we are funding 140 educators on their way to earning a Master of Education (M.Ed.) degree. We hear from Bindiya Jena, an educator from The Gaudium School, to reflect on how access to this programme is shaping her knowledge and career aspirations.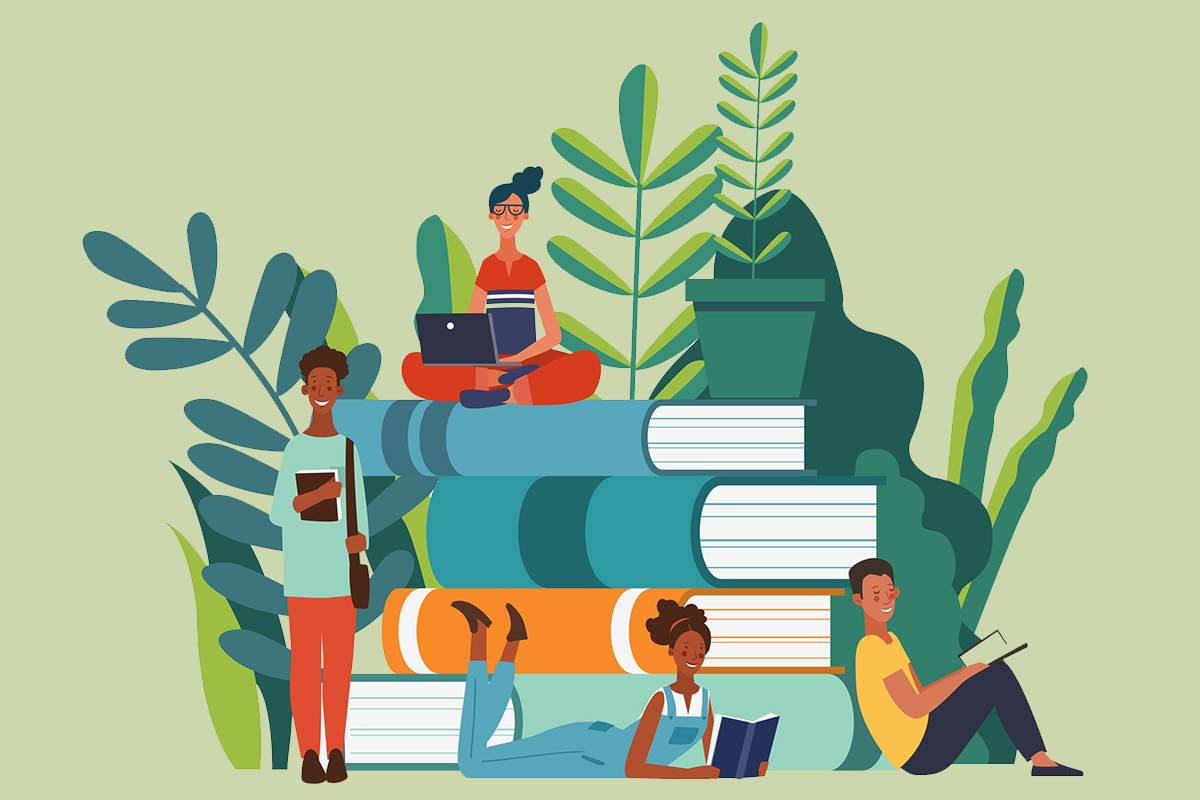 I am a strong believer of the IB philosophy. What resonates with me the most is lifelong learning and the idea that other people with their differences can also be right. These statements have been a major driving force for me and have changed my educational philosophy over time. Being an IB educator, my aim is to provide students with a learning environment where they aspire to be lifelong learners, take ownership of their learning and enjoy their learning process. The courses that I have done so far with University of the People (UoPeople) have helped me to share my learning as well as strengthen my understanding by listening to other perspectives. This process has helped me to provide each student in my class with a unique learning environment based on their learning needs where they are challenged to think beyond their imagination and connect their learning with real-world scenarios to offer an impactful learning experience.
What do you hope to learn through your education with UoPeople?
"This opportunity will certainly provide me with a global passport for the future by enhancing my teaching and learning practices".
As an educator, I always wanted to provide my students with the opportunity to develop international-mindedness and engage through deep inquiry and collaboration, which creates a positive impact on their learning process. As a UoPeople student, I have already completed eight modules and with the knowledge acquired, I am already experiencing a positive difference in my teaching and learning practices. This degree is helping me to get better with my approaches to learning (ATLs) and be a balanced individual by managing course deadlines, work and home schedules. The understanding I gain from instructor's feedback and collaboration with diverse student groups across the world has provided me with opportunities to reflect on my practices. Each module is providing me with enriching learning experiences and providing me with opportunities to transfer my learning to my own classroom through the design of authentic learning engagements. I strongly felt that this course is challenging, rigorous and relevant to current scenarios and very much in line with the IB philosophy. This opportunity will certainly provide me with a global passport for the future by enhancing my teaching and learning practices.
How can an increase in qualified educators impact your local school community?
There has been a rapid change in the education system over the past few decades. Hence, educators need to have a dynamic approach through constant reflection. Teachers need to aim towards developing and acquiring new skills that will cater to these changes. Teachers that follow the lifelong learning philosophy are able to understand these needs and tend to constantly upgrade their knowledge and to adapt to these new changes, which I think enables them to be called qualified teachers.
Presence of these engaged educators brings a positive change in the school community, as they create an impactful learning environment for the students. These teachers constantly work towards improving the learning and teaching process by trying out diverse strategies. They make a difference in every student's life by taking responsibility for captivating the young minds.
IB constantly provides opportunities for educators to be qualified to meet the students' needs by conducting professional development workshops. The UoPeople M.Ed. course modules align well with the IB philosophy and have provided many educators opportunities to understand the new changes and its application in the day to day teaching and learning. Many educators in my school are currently undertaking this degree and the school community is experiencing a positive change in their classroom practices that provide students with enriching learning experiences.
What does this scholarship mean for you?
First and foremost, I would like to thank IB for the generosity and financial support. This scholarship means the world to me as it provided me with opportunities to fulfill my long-awaited dream of enrolling in a higher education degree. I was planning to do M.Ed. for quite some time, as this education provides educators with opportunities to enhance their skill set and add a variety of educational strategies to their tool kit designed by great educational researchers. While inquiring about the M.Ed. course, I found that many institutions offer this type of education, however they are expensive and, at times, the course modules are not updated based on the new changes and requirements I've experienced. This scholarship provided me with a unique opportunity to pursue my dream along with learning through a quality organization. Another addition to the knowledge tool bank was my interaction with other quality educators across the world. This platform allowed me to interact with and accept other cultures by being internationally minded and learning from other perspectives. It has also enabled me to discover my passion for curriculum designing and strategies of living and learning globally, which I would like to research more to be a global individual and provide my students with opportunities to be globally responsible individuals.
As an educator, what aspects of the IB inspire you the most?
"I have witnessed a holistic development in learners by following these practices which has further strengthened my beliefs in the IB education".
I find myself very fortunate to begin my teaching journey with the IB curriculum. I have always been fascinated with many aspects of IB like the IB learner profile, international mindedness, service-oriented education, constructivist inquiry approach and well-rounded subject groups that aim to create a holistic individual. All of these aspects are strongly promoted in the IB education, and I feel they are needed to prepare students for future challenges that might not exist now. I have witnessed a holistic development in learners by following these practices which has further strengthened my beliefs in the IB education. I am certainly inspired by the IB's philosophy of transforming students' lives by providing challenging education through intercultural understanding, which will prepare students for an unprecedented future. The IB education prepares students to be successful in this diverse, globalized and complex world.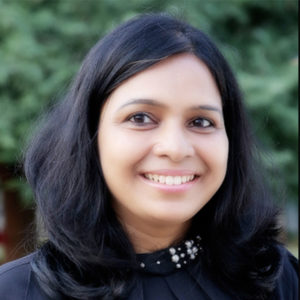 Bindiya Jena is currently working as the Middle Years Programme (MYP) coordinator at The Gaudium School in Hyderabad, India. Previously, Bindiya served as assistant MYP coordinator, MYP design and Diploma Programme (DP) computer science facilitator at Sreenidhi International School. She earned her bachelor's in engineering degree in information technology from Biju Pattnaik Technical University. She began her career as an IT software developer and transitioned to IB educator to live her passion of teaching. She is a passionate educator who strongly believes in IB philosophy and role models for 21st-century learners with a 21st-century mindset. She is constantly working towards empowering students with the learning skills of collaboration, creativity, communication, digital literacy, critical thinking and problem-solving to help them succeed in their future.
If you enjoyed this story, consider reading more below: