Read this interview with Rebecca Duffy, English Teacher/Instructional Coach and IB Career-related Programme (CP) Coordinator at Plymouth Whitemarsh High School (PW) in Pennsylvania, United States, as she reflects on implementing the CP during the COVID-19 global pandemic.

"This pandemic has taught all of us to be problem solvers, flexible and innovative, and when implementing the CP at our school for the first time, we've had to channel those skills."
Can you share a little about your school and why the CP was a good fit?
As a comprehensive high school, we aim to offer students a diverse catalogue of opportunities to meet each learner's specific needs, strengths and goals. In exploring the IB, we were first impressed by the values outlined in its mission statement, especially developing "inquiring, knowledgeable and caring young people who help to create a better and more peaceful world through intercultural understanding and respect." Then as we explored the Career-related Programme, we felt it would serve our student body, who have high levels of interest in a chosen career pathway. We felt that the programme would complement PW's goals of developing well-rounded, empathetic, lifelong learners, who are passionate about exploring global and local community issues through a chosen career-related study.
What are some innovative ways that Plymouth Whitemarsh High School has incorporated the CP to enrich the overall teaching and learning environment?
Like many schools, we've run many of the core components through the Personal and Professional Skills (PPS) course, which meets every other day over the students' 11th and 12th grade year. This has afforded us the opportunity to increase collaboration among students and provide them with opportunities to work more closely with their classmates and mentors. To strengthen the connection between our students, their career-related study and our community, we started to develop what we call "Window into the Workplace." These are a series of short videos where professionals provide students with an authentic lens into their careers by sharing video of themselves recounting experiences in which they've grown personally or professionally. Our hope is that through these honest, practical stories, students will gain a deeper understanding of the ways that our personal and professional lives are intertwined, so they might reflect on them and grow in their own abilities and skills. We've begun to elicit these videos from members of our community in our two career-related studies, business and design technology, and the topics range from having difficult conversations, organization and prioritization and even taking risks!
"Ideas that were sure to work during normal times would no longer work…"
How has the flexibility of the CP played a role in your classroom?
The flexibility of the CP has been essential to its success at our school. When the pandemic hit, it forced us all to change the way we work, collaborate and function. Knowing that the plans we set out to execute would no longer work was stressful. But because of the flexibility of the CP, we were still able to rework our plans and find success. The IB community has been incredible in their willingness and commitment to share best practices and innovative ideas to implement the programme. Through Zoom conversations with mentors, discussions with colleagues at virtual workshops and reading various blogs, we learned that there are many different ways that schools in similar situations have reached the same goals in the CP. It is exciting to hear about these efforts and then develop the ways they might work best in our school.
How have you implemented the CP during the pandemic?
Obviously, this pandemic has taught all of us to be problem solvers, flexible and innovative, and when implementing the CP at our school for the first time, we've had to channel those skills. Our team rallied by learning new technology tools, creative virtual engagement strategies, new ways of collaborating and best practices in instructional delivery. We did it by working together, leaning on one another and giving ourselves and others grace when necessary.
In response to the realities of this pandemic, our district oscillates between full virtual instruction and hybrid learning, and we've developed channels and methods to communicate to and instruct our students.  Through the PPS course, we've established foundational skills and protocols: communication of the programme and its goals, opportunities to meet and build relationships with their Reflective Project, Language Development and Service Learning Mentors, utilization of Canvas as our primary Learning Management System and the integration of Managebac to support students in tracking reflection, hours and experiences. We've utilized Zoom to hold class sessions as well as individual and group meetings when appropriate. Students attend their career-related study classes and IB courses through either virtual or hybrid platforms and we aim to make connections between all components of the programme.
"It made the curriculum come to life in ways that we did not anticipate."
What unexpected opportunities have you gained from this unprecedented situation? 
Clearly, one opportunity that the pandemic has afforded us is the urgency of learning and implementing so many new and innovative technological tools for instruction, assessment, collaboration and organization.  One PPS lesson for example, can use upward of five technology tools virtually.  We've integrated Canvas, Zoom, Miro Boards, Gimkits, Managebac, Google Slides/Docs, Jamboards, Padlets and Nearpods, among others. We realized that to encourage engagement and collaboration, we'd need to find new platforms and tools.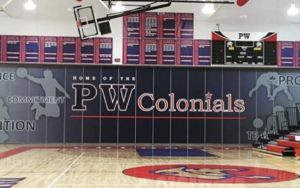 What came from that is a very open and honest discussion with our students about our own (the teachers and mentors) personal and professional struggle. In the PPS class, we provided students with a candid explanation of our struggles, our expectations of ourselves and our students and the limitations from the pandemic that we were facing for the first time in our tenured careers. Through that process we also shared the ways we managed and coped with it, and the lessons we learned both personally and professionally through the process. Our aim was to model personal development and reflection as we were in fact living it, which provided students an authentic and realistic insight that connected deeply to the learning outcomes of the course.  It made the curriculum come to life in ways that we did not anticipate.
Moreover, we've found that the students also have been presented with various roadblocks as a result of the pandemic: developing service learning projects, meeting with mentors easily, collaborating with peers, conducting interviews, building community relations, etc; however, it's afforded us an opportunity to remind them of the learner profile attributes of open-minded, reflective, risk-taker and thinker. People, in all professions in all parts of the world, are also hitting these same roadblocks. It is their skills, attitudes and actions that enable them to break through those barriers and continue to move forward.  This is, in many ways, the best lesson we can teach our students, and this pandemic has afforded us that opportunity.
We've actually adopted the following six mantras (which were inspired by the PPS Learning Outcomes, the IB mission statement and quotes from various people) and encourage students to reflect on them often as roadblocks occur:
With lack of clarity comes great opportunity.
Others, with their differences, can also be right.
Courageous conversations are necessary; use your ears, eyes, mouth, and heart.
The more reflective you are, the more effective you are.
Work, stumble, reflect, grow, repeat.
Try your best until you know better.  Then, do better.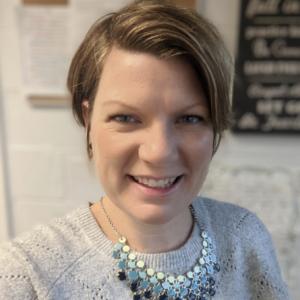 Becky Duffy is an English Teacher, Instructional Coach and IB Career-related Programme Coordinator recognized by her passion for cultivating a culture of innovation, engagement, and collaboration in the school community.  In her 16-year tenor at Plymouth Whitemarsh High School (Plymouth Meeting PA), she has taught, designed, and developed curricula and assessments in various content areas and grade levels, facilitated multiple professional learning plans geared toward differentiation, technology and student engagement and lead teams in efforts to improve student growth and achievement.  She maintains that when good people see possibility, great things happen.   
To hear more from Diploma Programme (DP) graduates check out these IB programme stories. If you are an IB grad and want to share your story, write to us at alumni.relations@ibo.org. We appreciate your support in sharing IB stories and invite you to connect with us on LinkedIn, Twitter Instagram and YouTube!