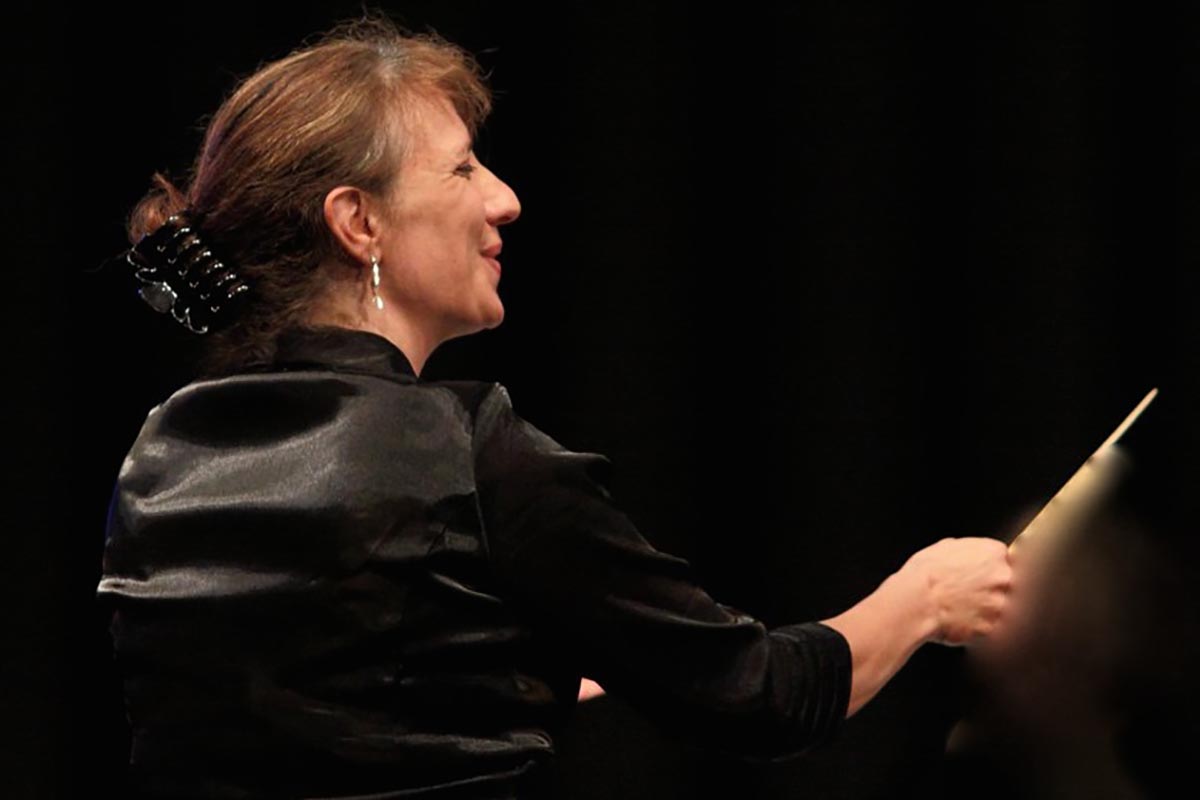 How do you define an 'international' education? How is this concept important to you or the way you teach?
Mary Jo West: My definition of an international education has radically changed and grown. International education is now the most crucial aspect of my teaching; it goes beyond mastery of academic content and 21st-century cognitive skills. It's a new paradigm—preparing my students to become international citizens who investigate the world, consider and value a diversity of perspectives, communicate effectively, and take action. These four domains combine to create global competence as defined by the Center for Global Education at the Asia Society.
Global competency and social emotional wellness are integrated. For example, self-awareness and social awareness are paired with recognizing perspectives, while relationship skills relate to communicating and taking action. Research has shown that strengthening social-emotional skills can enhance cognitive outcomes. It is my belief that integrating international education competencies within the current curriculum is a clear path to the future, not only for our students but for the changing world that the next generation of students will encounter.
How did you learn about the Fulbright opportunity and why did you apply for it?
With over 20 years of experience teaching the Middle Years Programme (MYP) and Diploma Programme (DP), I have worked with students on different projects such as identity through music, as well as studying and performing music from numerous cultures. Somewhere inside, I had an inkling that there was much more to be explored in global education. I felt this was an untapped resource and one to be embraced. When my school sent the Fulbright application to staff, it piqued my interest. With the support of my superintendent and curriculum instruction director, I applied and was thrilled to be accepted. I enthusiastically recommend any teacher interested apply. The opportunity to look at global education through a vibrant focused lens with a cohort of outstanding teachers is truly a life-changing experience.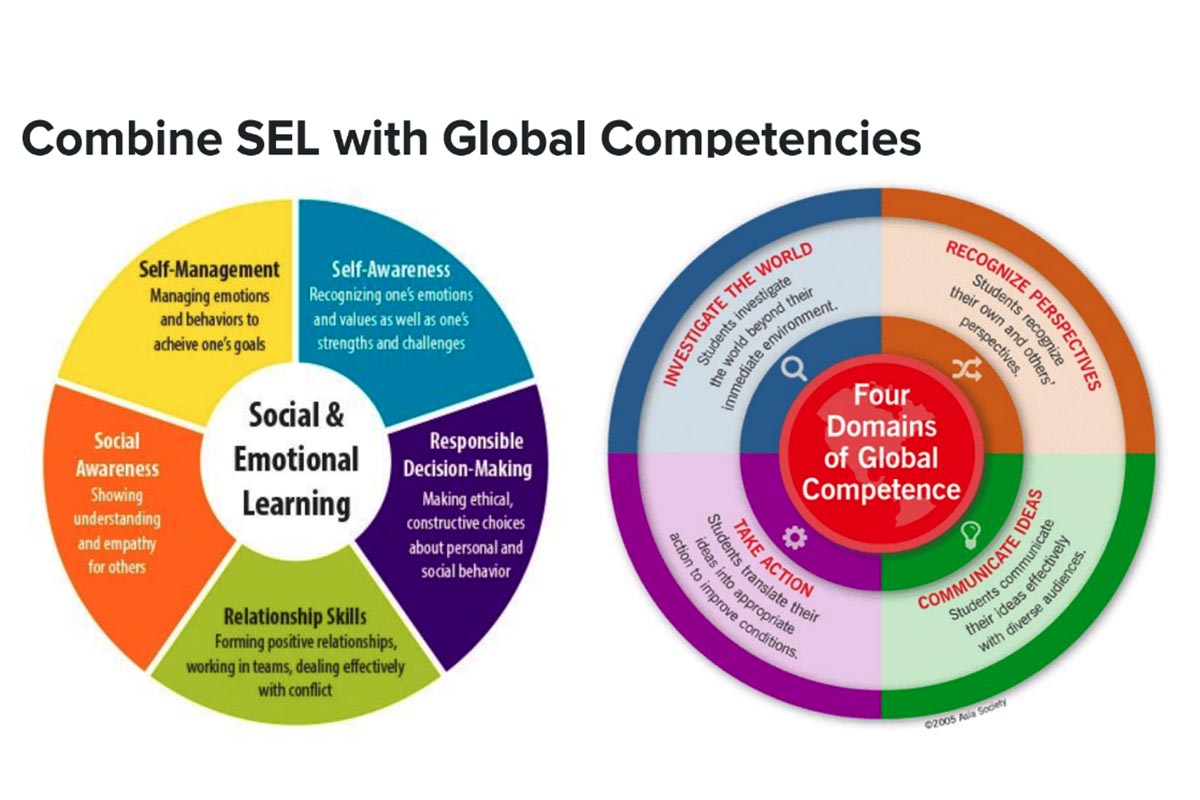 How will the programme support your professional goals as an educator? 
As a lifelong learner, my growth is manifested through my students' growth. When I am inspired, my teaching is inspired and as a result, my students also become inspired. The Fulbright programme has guided my teaching to understand that collectively, students and educators can make a difference on a global scale. Globally competent students can respond effectively and responsibly to local, global, as well as cross-cultural issues and situations. I will be traveling to France after May 2021, having completed the requisite online training modules.
"It is our practice to help students create better versions of themselves as they inspire us to do the same".
My current lesson plan is to empower musicians to be agents of change by using their music as an innovative medium to challenge and respond to the world's most pressing issues. Students have chosen issues such as social justice, climate change, gender equality and poverty. Through choices, they will bond together with students from other parts of the world to create musical expressions in performance, composition and/or research to be presented in a concert focused on peace. We have an essential goal to raise funds from such a concert to provide funding for a Playing for Change. It's a global non-profit organization that offers music programs for marginalized and at-risk youth in developing countries. We are using several modalities to communicate digitally with musicians from around the world.
At this point, I am also authoring a global education curriculum with a music technology firm to focus on collaborative musical composition in innovative formats.
My aim is to empower students to be agents of change through their creative expressions in music and to see this engagement as a means to implement peaceful solutions to global challenges. Learning to dialogue, beginning to understand that respect only becomes understood in the context of disagreement, is just one aspect in evolving peaceful resolutions. Collectively, we can take musical action to create positive change and influence local and global communities!
A second goal is to create more opportunities for international exchanges through cross-cultural interaction, global classroom projects and dialogue through the IB organization. Only a small fraction of students have access to international education—therefore, how could the IB network of teachers and students make meaningful contributions by working collaboratively with local and global peers to find solutions? How can we build local and global multicultural understanding in our varied content areas? I am working to build a professional learning network of IB music teachers who are willing to join forces to create collaborative curriculum-based projects, resulting in creativity, activity and service (CAS) projects that can be shared by participants in their communities.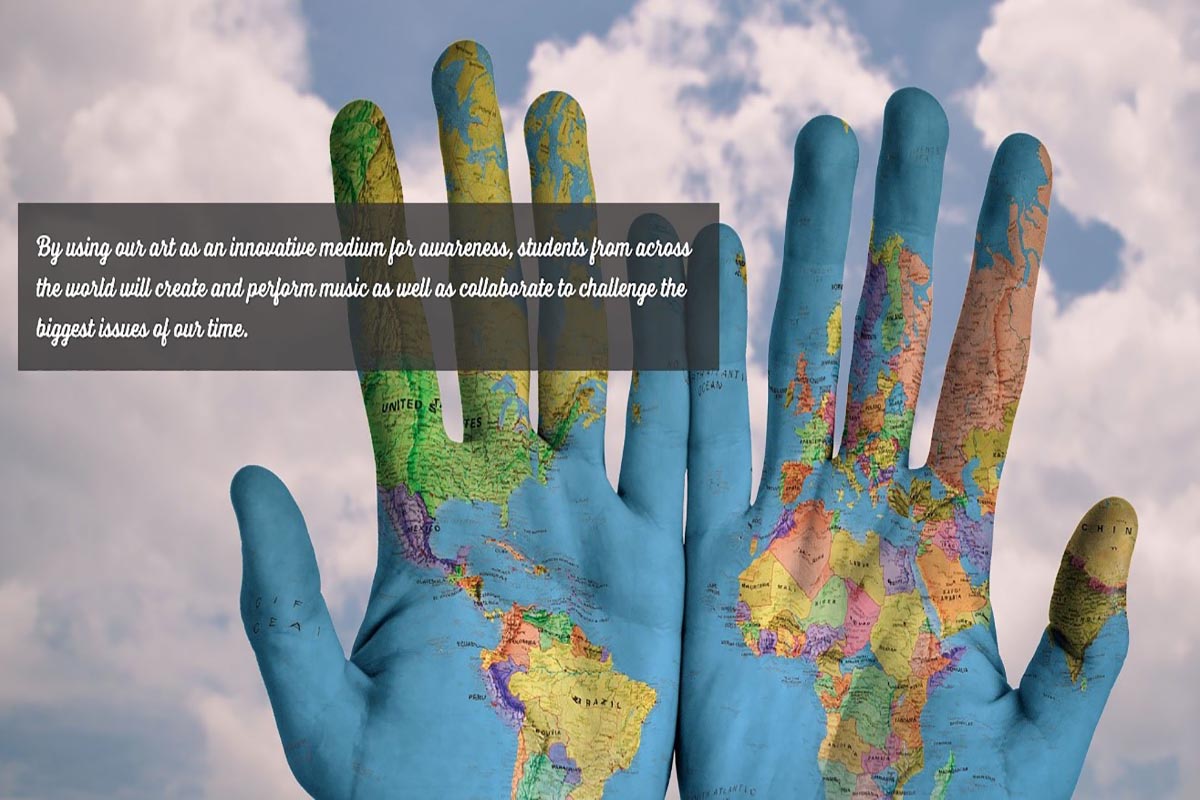 What led you to choose teaching as a profession?
I have always had a passion for learning. Likewise, I have always loved and treasured my students; their laughter, their ingenuity, their perspectives and their curiosity. Despite the ongoing maze of technology hurdles and the current demands of virtual teaching, the positive enthusiasm of students drives me to push my boundaries to discover new ways of teaching even while being turned upside down and inside out due to the COVID-19 (Coronavirus) pandemic.
"Think about teaching students how to communicate with others from different cultural backgrounds".
Music teachers are passionate educators. We know that the more we give, the more we will get from our classes and ensembles. Teaching the learner profile traits is key to our collective success. It is our practice to help students create better versions of themselves as they inspire us to do the same. We understand that you keep practicing until you get it, and even then, you may make a mistake on the night of the performance. Music mirrors life while it fuels our minds, our creativity and our spirits.
What advice do you have for other educators (or students) who are looking to broaden their international experiences or mindset? 
First, international education is a transformation and not an overhaul of curriculum. Start with your classroom and think about what you are teaching tomorrow. How can you transform your curriculum to include a global focus? Literature, the news, scientific data, music and art are examples that can be used to incorporate different cultural perspectives.
Choose issues such as the Model United Nations Sustainable Development Goals (SDGs) and have students discuss how these issues affect them locally and then expand globally. Perhaps start with incorporating a global resource, choosing an issue, formulating questions such as Project Zero Thinking Routines and engaging in digital conversations with students from different cultures. Partner with a classroom in another country or another state and interact as international pen pals through apps such as Gridpals, Flipgrid, ePals and others.
"Education does not change the world. Education changes people. People change the world".—Paulo Freire
Think about teaching students how to communicate with others from different cultural backgrounds. Finding and recognizing commonalities between themselves and others can be a direction to pursue. How can you explicitly offer tools to help students understand different points of view? As teachers, our goal is to create a classroom culture that makes interacting with broader global issues and trends routine while explicitly teaching skills for these interactions. Be willing to ask tough questions and empower students to act through service projects regarding injustices that occur around the world. Start a movement and soon other teachers will follow your lead.
Finally, develop your own global competence by taking advantage of opportunities to learn about the world's cultures, languages and to broaden your perspective through travel and study abroad. Look for global education classes at local universities and don't forget to apply for grants from programmes such as Fulbright. It may be the door to opening a whole new world for you.
With over 30 years of successful teaching experience, Mary Jo has won just about every award including the prestigious Washington Post Agnes Meyer "Outstanding Teacher of the Year" award, the Wisconsin "Educator of the Year" award and was one of ten finalists throughout the U.S. for the Grammy Foundation "Music Educator National Award". Her leadership in the IB programmes have been recognized as examiner, reviewer and workshop leader and her role at George Mason High School include director of bands, guitar, Middle Years Programme (MYP) and Diploma Programme (DP) music teacher, arts chair and curriculum leader. Ms. West is also an ardent animal lover.
If you enjoyed this story, consider reading more below: