Despite the challenges of working during the pandemic, IB students from Morris Jeff Community School in Louisiana, U.S. collaborated with Tulane University to publish local magazine Krewe.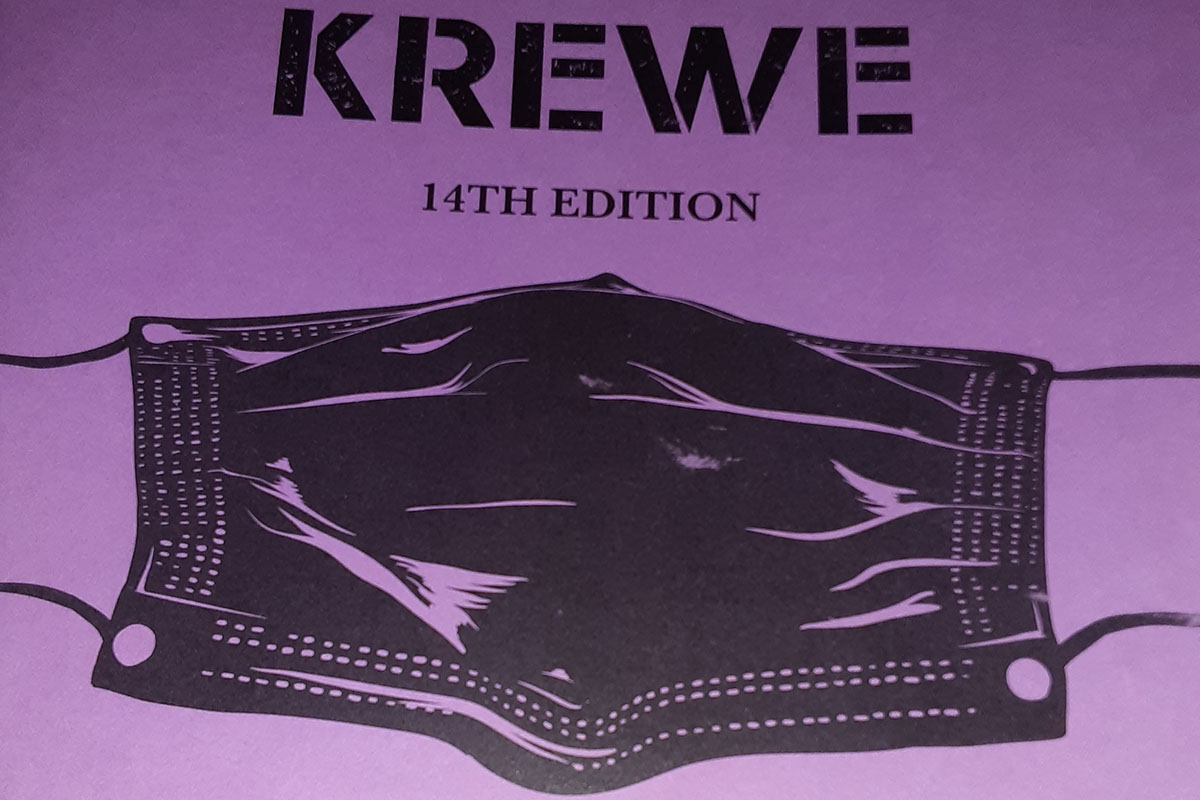 Students at Morris Jeff Community School in Louisiana, U.S. have been given the opportunity to sharpen their writing style, gain communication skills and explore what a career in journalism is really like.
Since 2019, the school's students have collaborated with Tulane University's Professor Michael Luke and his journalism students to create Krewe, a bi-annual print magazine filled with articles about New Orleans culture and they have managed to continue amid the COVID-19 (Coronavirus) pandemic.
"All articles are locally focused and non-fiction, centering on topics such as local cuisine (Creole and more), Mardi Gras, streetcar service, small businesses, youth activities in the community and more recently the effects of COVID-19 on life in New Orleans", explains Gerard McClelland, English teacher at Morris Jeff Community School who instigated the project through the New Orleans Center for the Gulf South at Tulane University (NOCGS). NOCGS is "dedicated to preserving, perpetuating, and celebrating the distinctive cultures of New Orleans and the Gulf South".
"I have learned how to be a better communicator and I have been taught how to write professionally".
Diploma Programme (DP) student and contributor Pia Heyert says: "I have written four articles for the magazine. Krewe focuses on local stories and highlights unique people and experiences in the New Orleans community. My third article was about the first local all-glass recycling organization in New Orleans. I met and interviewed the Tulane students who started the organization, 'Glass Half Full'. They take the recycled glass and turn it back into sand to help the Louisiana coastal erosion. I am in my senior year now and I am working on my penultimate article. This article features the live music scene of the New Orleans community and how the COVID-19 pandemic has struck this community so harshly".
The pandemic has not only impacted the content of the magazine, but it has affected the process too. Workshops at school with college students and Professor Luke have been moved to a virtual format. Pia says: "We are still able to meet over our weekly Google Meet calls and we are able to share our articles over the internet. As for our interviewing process, COVID-19 restrictions have taken away the real-world aspect as most interviews are over the phone or through a Zoom call".
In addition to writing original stories for Krewe, students have also designed the layout and hand-sewed and bound the magazines.
The students have developed many IB learner profile attributes from the experience. Middle Years Programme (MYP) student Kylee Whatley says: "I have learned to be a better communicator. I've been taught how to write professionally, clearly share my thoughts and opinions with others and became a better listener because being a communicator doesn't only involve me. I've also become more open-minded".
The experience has inspired several students to think about careers in writing and journalism, says McClelland. "Professor Luke himself, a veteran journalist, has been exemplary in sharing and guiding the young minds in broadening their horizons in an academic world and understanding how exciting a career in both print and e-media journalism can be''.
As DP student Zoe Moseley says: "I have always loved writing and my dream is to work in a publishing company or write a book. It has been amazing to put my thoughts onto paper and for people to read my published work; I will enjoy doing that in the future".
If you enjoyed this story, consider reading more below: