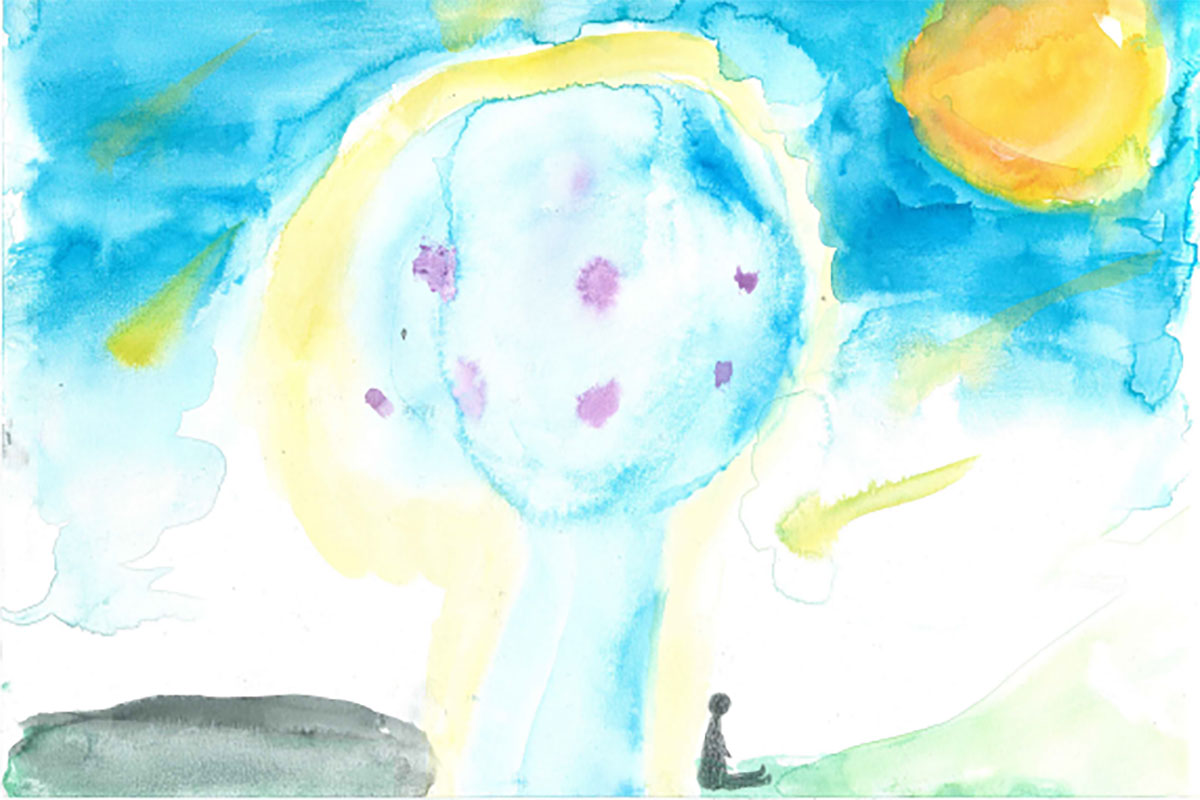 UNESCO's decision to proclaim 21 March as World Poetry Day stemmed from their desire to support linguistic diversity through poetic expression. They also wanted endangered languages to be heard within their communities and restore dialogue between poetry and the other arts such as theatre, dance and music. This year, we hear from Martha who shares the lessons she learned after asking young students to illustrate her poems.
The Glass Tree Project
One day, late in the school year, I approached the Trondheim International School (THIS) in Trondheim, Norway to ask permission to conduct an artistic workshop with school children. My objective was to invite the student body to create artwork for a collection of poems that I was writing at the time. I had dreamed of making a poetry book from when I was very young, and I had recently given a TEDx talk on the power of children's art. While I had considered doing the artwork myself, it suddenly occurred to me: why not ask children?
As a designer and educator, I encourage people to perceive children's art as a valid contribution to the artistic community. I was curious to see what children might do when asked to render my poetry visually. I had not heard of this type of project and I had no expectations. I knew from my previous work with children that I would be inspired by them.
Personally, and poetically, I had to move from reluctant vulnerability into deep courage. Until this point, I considered my poetry an avenue for intimate and personal reflection. I only shared it infrequently via spoken poetry evenings at the local Poesikveld (Poetry Evening) gatherings. Although I always received positive feedback (including encouragement to write a book), I was still hesitant. It was the joy of working with children's abundant creativity that encouraged me. I knew they would help me see the poetry anew.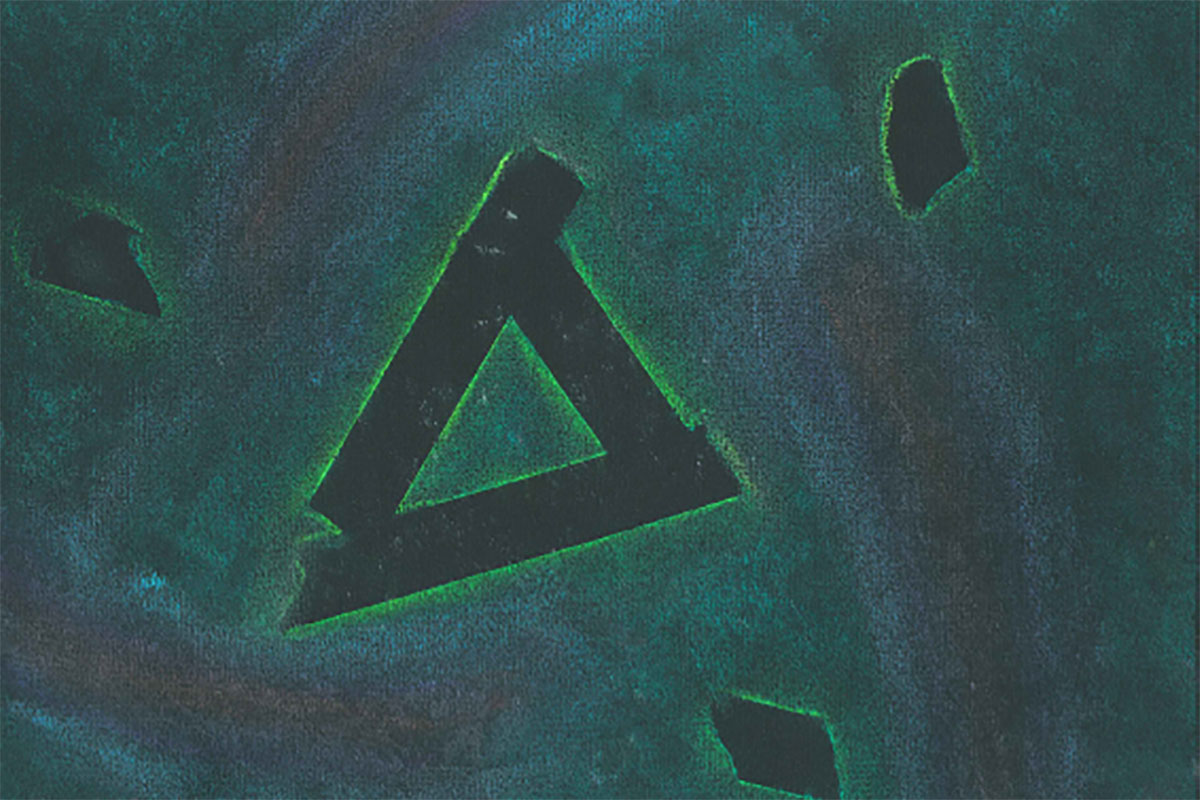 Shortly after my concept pitch, I was thrilled that THIS granted me permission to work with the students and their teachers from grades 1-9. It was a bonus that the students of THIS represent the globe in a classroom. I welcome multiple interpretations from cultural perspectives, and student diversity was especially relevant for this project. So, with support from the school and the students' caretakers, we set aside one day to conduct the workshop.
During the workshop, I visited each class with a set of different poems, somewhat adjusted for age. The children were polite, attentive and receptive as I began each session by reading the poems aloud, quietly. The poetry stood for itself and not once did I need to explain a poem's background or motivation. Interestingly, I was never asked to do so.  After the spoken poetry, the children chose a poem then immediately set about creating their art in three media: water color, pastel or pencil. It is worthy of note that not one child opted out although they were reminded of that option.
I could tell immediately that the greatest challenge of this project was going to be in deciding the works to include in this book. It was not easy. To address this issue, I have added comments regarding the artwork as it relates to the poem.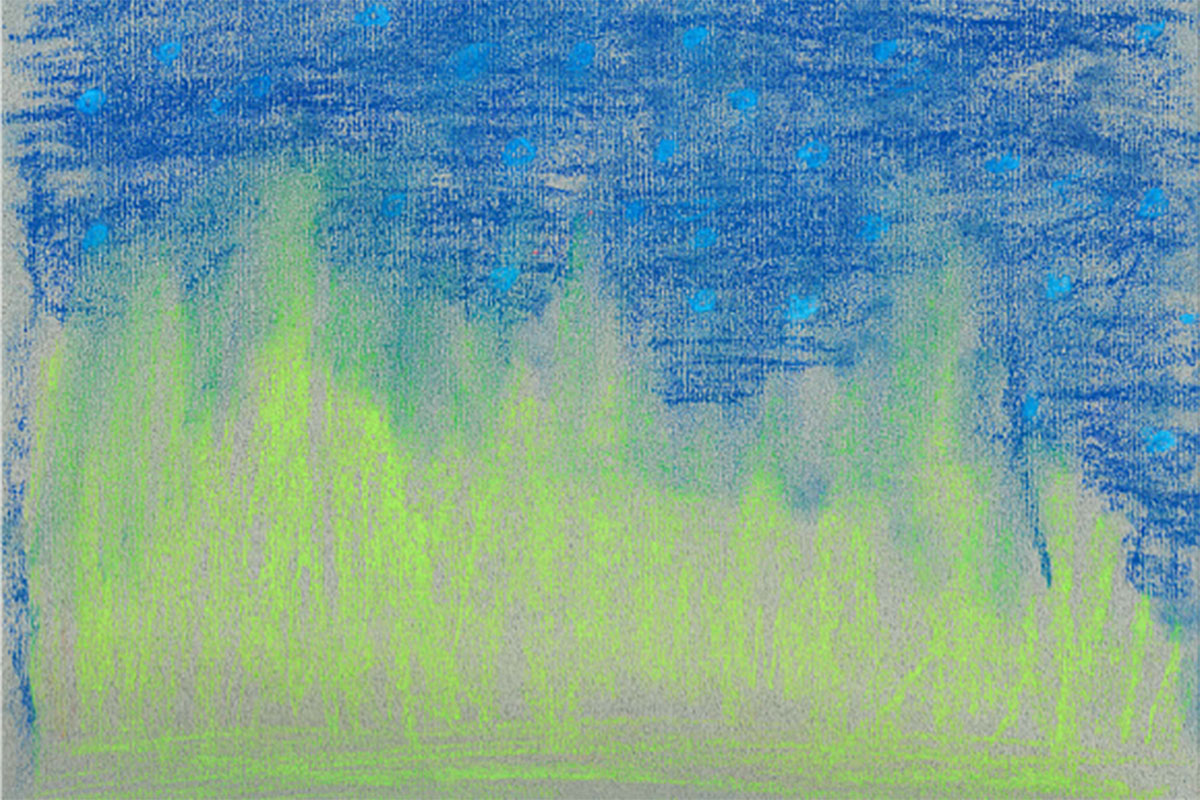 Rarely have I had the privilege of being as inspired as I was while working with the children of THIS. Some of their artworks changed how I think about the world. Our workshop left me with great respect for children's ability to comprehend, interpret, and visually describe different types of poetry. This book is a direct result of the children's insight and creative prowess—without them, it would not have been possible. Through their artwork, they gave me the motivation to follow this process to its natural end. You are holding it.
The children inspired me beyond making this book. As I told each class during our workshop, I considered myself the only student in the room. I still do. Every day children teach me something new. The children of THIS taught me things about my poetry—and myself—that I would not have learned otherwise. I am deeply grateful for our creative day together.
I hope you enjoy our collaboration as much as I do.—Martha Skogan
Excerpt from Jon Davis' Foreword: In the experiment that produced The Glass Tree, Martha, who is both poet and visual artist herself, brought some of her own brief poems to Trondheim International School and encouraged the students to respond to her poems by producing visual art. In her introduction to the activity, she made it clear that she was interested in their "individual interpretations" of the poems, and this somehow freed them from the need to illustrate her poems, and freed them, too, from the specter of "completing the assignment correctly." Among the purposes art serves, if it does, indeed, need to serve purposes, is to free students from the need to serve purposes. It is in the suspended moment without demands that art can occur. And it did.
This article was created by Martha Skogen and Augustine Nthenge.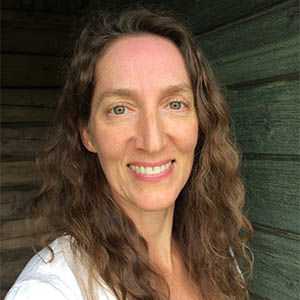 Martha Skogen, Ph.D. is a designer, poet, artist, researcher and photographer. She graduated from Princeton High School in 1986 and was one of the seven Diploma Programme (DP) students that participated in the pioneering pilot program that took place in her tri-state area (Ohio, Indiana and Kentucky). Originally from USA, she has lived in Norway for more than 20 years. Martha has deep respect for children and their creative abilities. She enjoys doing workshops with them using all types of materials including clay, art-making and now: art + poetry. Skogen means 'forest' and together with her husband and son, who is currently a Middle Years Programme (MYP) student, the forests of the world are her home. The Glass Tree is her first published book and you will be able to access it on her website when it comes out in the coming weeks. You can connect with her here.
If you enjoyed this story, consider reading more below: