The Field Studies programme at GEMS World Academy-Chicago, U.S., offers a unique learning experience for students and allows them to establish a deeper understanding of their local and global communities.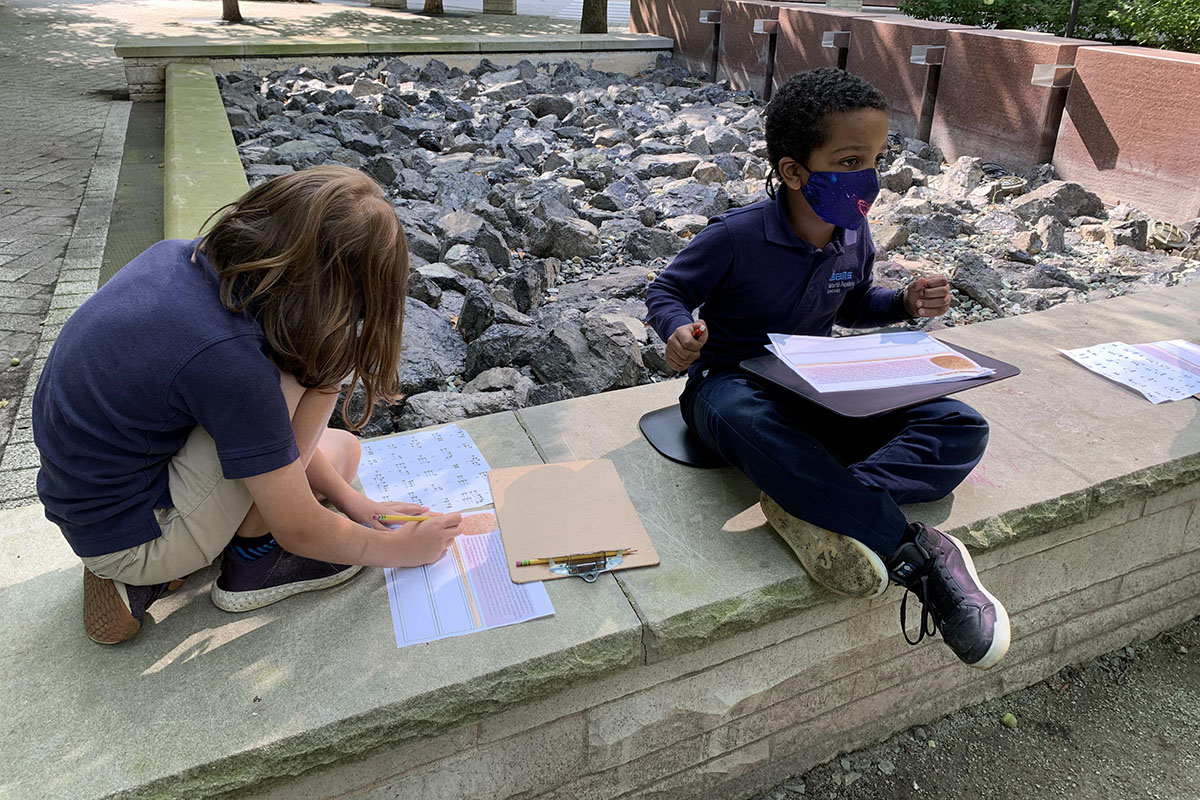 A field study is a trip that enables students to explore concepts deeply as active participants, apply learning in authentic settings and develop the attributes of global citizens.
At GEMS World Academy-Chicago, U.S., we have thoroughly integrated field studies in each of our IB programmes. In the Primary Years Programme (PYP), they appear in each unit of inquiry. Field studies are, by nature, transdisciplinary experiences. They are also a major feature in the Middle Years Programme (MYP) and there are natural connections between field studies, creativity, activity, service (CAS) and the extended essay (EE) in the Diploma Programme (DP).
Our field studies emphasize explicit and intrinsic curricular connections through narrowly focused inquiry. The experiences focus on the agency of active students, data-collection opportunities and reflections that inform subsequent learning.
Field studies in action
Before engaging in the on-site field study, students develop a focus. They then generate questions that reflect their curiosity and depending on age, students conduct preliminary research. It informs the creation of their interactive guides and helps them manage the information they expect to encounter during field studies, when they collect data to address their questions.
Data can include the following:
When feasible, students can pre-plan interviews with relevant personnel and professionals. The process encourages students to find new paths of inquiry that can deepen their knowledge in areas of interest. Exploring related concepts has become a hallmark of our approach, hence why students engage in a cycle of inquiry. They use what they learn in classrooms (both online and in-person) to support their field studies and apply that knowledge to drive future learning.
For example, our grade one students thought critically as they observed public art. Prior to their field study, they collaboratively brainstormed and formulated conceptual and debatable questions such as: ''What is the role of art in a community? How do we communicate ideas through art? Who decides what is art or what is beautiful? How does art change a place? How do artists derive inspiration?''. During the field study, students gathered and organized information through photographs, notes and sketches. They found existing QR codes on public art pieces to learn about artists' perspectives. During a guided debrief, students identified the impact it had on them and their community, revealing varied perspectives on public art. They discussed art's historical and aesthetic significance.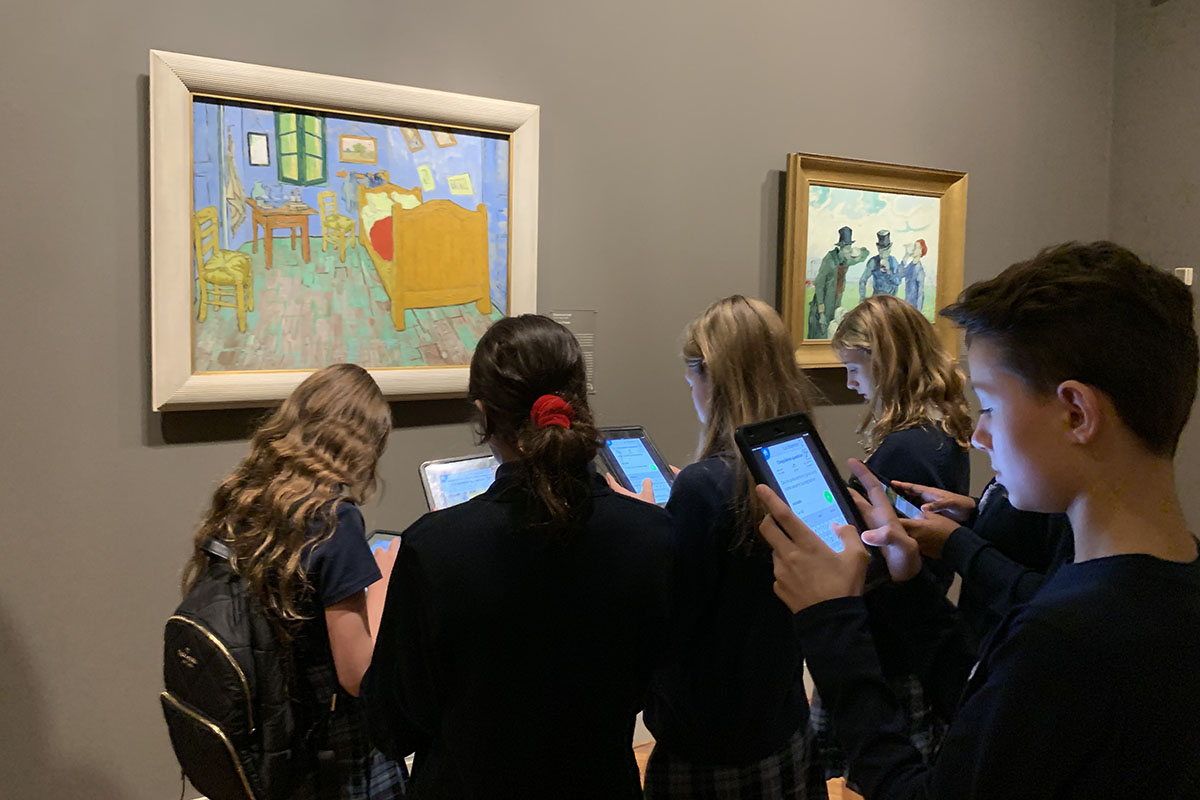 Students' fascination with the QR codes allowed art to speak to them in a first-person voice and prompted their creation of original works, also with QR codes. They recorded their voices to describe their own creations and articulated a shared desire to contribute to their community by sharing their art. Finally, these six and seven-year-old students walked to a local grocery store and advocated successfully for their own public art display.
Adapting field studies to remote learning
During the COVID-19 (Coronavirus) pandemic, we found that the field studies programme could easily be adapted to a remote learning environment. Virtual experiences that engage experts through video-conferencing are well suited for inquiry-based lessons and applied learning. For example, in lieu of visiting a water filtration plant, two environmental engineers interacted virtually with our grade one students during a unit of inquiry about the health of Lake Michigan.
They demonstrated the filtration process, leaving students with the task of recreating home filtration systems with rocks and sand. Furthermore, parents from the school community who worked in the medical field answered fourth graders' questions about COVID-19 and its impact on our organs as part of a unit on the human body.
"Our schoolwide emphasis on field studies is helping students become global citizens and deepen their understanding of global issues".
Princess Sarah Culberson of Sierra Leone joined seventh graders to talk about her country's civil war and initiatives to provide safe water and education. She supported student-generated questions around global themes of fairness and development.
Field studies do not need to occur off-site, nor do they require an expenditure of money. We have found many people in the school community who are willing to share their expertise and time to enrich learning through in-person or digital interviews. We have traditionally used these avenues for exploration even without the constraints of the pandemic.
Virtual connections also open doors to school partnerships and students across the globe who might be working on similar units of inquiry. We can connect virtually with lecturers, guides and other professionals too.
Becoming global citizens
Students at every age demonstrate high levels of understanding, approaches to learning (ATL) skills, engagement and attributes of the learner profile after taking part in field studies. Even our youngest learners show evidence of engaging in critical thinking to solve problems locally with the potential for a more global impact.
Our schoolwide emphasis on field studies is helping students become global citizens and deepen their understanding of global issues through localized experiences. They have demonstrated an understanding of their responsibility to give back to their communities and create a more peaceful, tolerant, inclusive and sustainable world—ideas at the heart of an IB education.
Tracey Wood is the Head of Upper School (6-12) at GEMS World Academy-Chicago where she is involved in the establishment of  Illinois' only independent International Baccalaureate (IB) continuum school.
Cindy Rigling is the Head of Lower School at GEMS World Academy-Chicago. She is a seasoned educator with over 30 years of professional experience in the field.
If you enjoyed this story, consider reading more below: